In 2020, Japan's METI released a new circular economy vision that encourages the Japanese industry to remain competitive on the world stage through the adoption of the 3Rs: reduce, reuse and recycle. What is your assessment of Japan's progress towards a circular economy?
We are not in a position to talk about the government's policies or strategies as a private company. Since the government aims to achieve carbon neutrality by 2050, Japanese private companies are striving toward zero carbon emission and zero waste. Fifty-eight years ago, our company was established for the recycling of industrial waste, which already implemented the 3Rs. Based on our long experience and accumulated know-how, we want to contribute to realizing a carbon-neutral society in Japan.
Since COP26 last November, every country is being held accountable for how they are going to deliver carbon neutrality. Your business of repurposing discarded resources to be reutilized and create new products is linked to your fine chemical business. Can you provide some examples of how you daily implement a circular economy in your business?
Through a cooperative effort with our customers, we were able to develop a method and technology that takes disposed fine ceramics to be refined and reused. The quality of the refined fine ceramics is comparable to newly produced ones.
Japan's population is aging, with 28% over 65, and with a very low fertility rate, is foreseen to drop the population below 100 million by 2060. What effect does Japan's demographic have on your day-to-day business and recruitment?
We have kept on making an effort from before to mitigate the decline in the working population, and we are fortifying and promoting diverse operations and implementing more automation, e.g., activities and measures in Recycle Tech Corporation, which is one of our affiliated companies. We started working with people with disabilities 20 years ago in Recycle Tech. It now has over 30 employees with disabilities. Those who can commute to our factory do their work on-site. For the people who can't commute, we send the office automation (OA) equipment and components so that they can disassemble at their homes. We make sure that the assigned tasks are according to their capabilities. We want to make our company attractive by spreading awareness about the importance of a circular economy. By doing so, our employees will be more motivated and satisfied in working with us. It turns out that we can acquire more human resources and sustain them.
Due to Japan's limited land mass, waste to energy incineration facilities is widely operated with more than 84% of municipal waste being converted into energy which includes plastic, a process very toxic and damaging to the environment if it is not done correctly. Do you think that these waste to energy incineration facilities are good for Japan, or should alternative means be adopted?
The transportation regarding the waste causes CO2 emissions and costs. Therefore, a comprehensive perspective is necessary to give consideration to this matter. We feel that thermal recycling done locally is the most efficient way for now. We need, however, to increase the amount of material recycling to significantly lower CO2 emissions by 2050. Our company is making new innovations and technologies to push forward material recycling and add value to our products.
What are some of those technologies you are adopting that allow you to add value?
One of our new innovations is recycled carbon fiber, and we are attempting to diversify the applications of this material in the field. We already recycle OA equipment, from which we get low-grade plastics. By adding recycled carbon fiber to such low grade plastic, we can obtain the recycled material, which is ten times stronger than conventional plastic. There is a potential that aluminum and glass fiber will be replaced with this new type of carbon fiber-reinforced plastic in future.
Among your many business lines: fine chemical, precision cleaning & surface treatment, wafer reclaiming and healthcare, which is your current main focus? Where are you receiving the most revenue, and where do you see the most potential growth in the future?
Our company was established originally as a subsidiary which handled waste disposal from Mitsubishi Chemical Corporation. And we have grown by utilizing our network of the waste disposal business. All of our business divisions, which comprises fine chemical, precision cleaning, wafer reclaiming and health care businesses, are indispensable, and we would like to grow sustainably by having a diversified portfolio in the future under Mitsubishi Chemical Group's slogan of "One Company, One Team".
What synergies are you able to draw from in those different business divisions? How does it help you operate in healthcare, for example, by having this other experience?
Our healthcare business was derived from our fine chemical business. The experiences we have gained in utilizing our technology to extract elastin from tuna scales have led us to expand our business to healthcare.
Your 10-gram packets of highly concentrated hydrogen jelly contain an equivalent of one-liter hydrogen water and have many health and cosmetic-based benefits. Can you explain to our readers what you hope to achieve with it?
One of our business models states an extracting something usable from waste. At first, we planned to extract gelatin from tuna scales and use it to develop capsules for medicine. The R&D for such capsules did not go well, but on the other hand, we conceived the idea that we produced healthcare products based on the technology related to gelatin. Finally, we successfully developed our highly concentrated hydrogen jelly using our unique technology that can retain hydrogen.
We are receiving a lot of responses for this hydrogen product in Japan. We will take it overseas according to the demand of momentum for it in Japan as well as in other countries. Since we started to develop our e-commerce channel in Taiwan, we are obtaining intellectual property rights in multiple countries.
We have developed and expanded the spectrum of our business, such as our precision cleaning and wafer reclaiming, by contacting and reaching out to a lot of customers of our recycling business, which is the origin of our company.
We think further developing circular economy business and discovering new businesses are also important to us.
---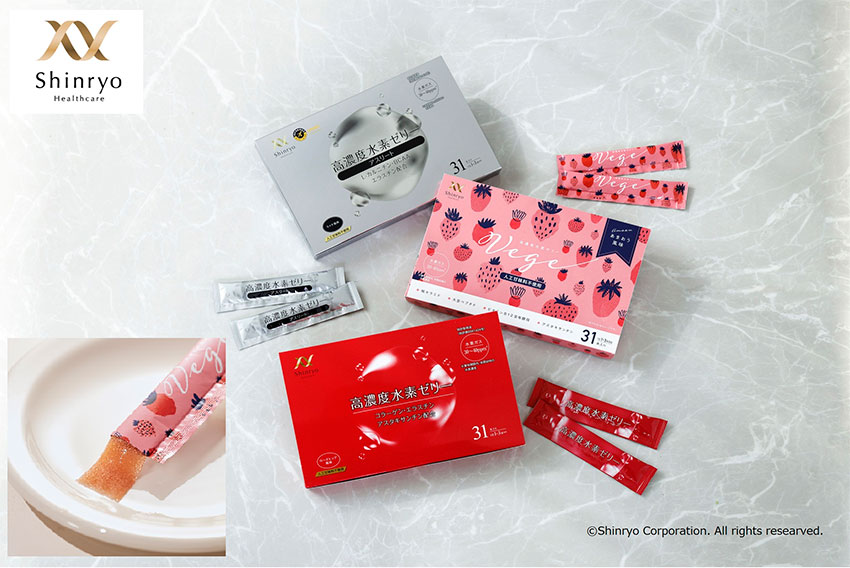 Highly concentrated hydrogen jelly
---
Semiconductor production is a very resource-intensive endeavor, requiring 20 million gallons of clean water per month, with 100 megawatts of power per hour. It is an industry that is expecting growth to a USD 1 trillion evaluation by 2030. Can you explain to us how your wafer reclaiming service is helping to reduce the burden on the environment that we are anticipating seeing to come?
We use our chemical etching and polishing technologies to reclaim large quantities of dummy wafers used in semiconductor processes. Since we have technologies to minimize the thickness removed from the surface of used dummy wafer, we have the ability to increase the number of times wafers can be reused. Therefore, we are not only contributing to reusing but also reducing the number of brand-new dummy wafers.
---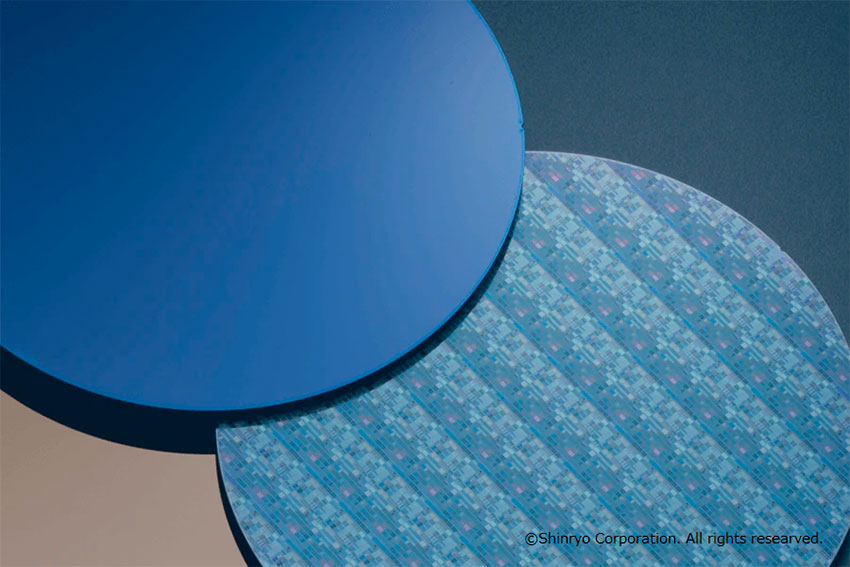 Wafer reclaiming
---
We already have a global network of Mitsubishi Chemical Group (MCG) for our precision cleaning. Apart from our subsidiary in China called Gemtek which takes care of the Chinese market, MCG has subsidiaries in Taiwan and Korea already. Moreover, MCG's subsidiary in the US has operation bases in Arizona, California, Texas and Massachusetts. In addition, there are the operations in Germany and France in Europe. We would like to collaborate with these bases to penetrate the global market.
Are you interested in partnering with the academia, institutions or other companies, domestically or internationally, to collaborate and develop new products?
Especially in our carbon fiber recycle business and photovoltaic recycle business, the localization is very important. Therefore, we need to work with local partners who can deal with local requirements and industrial situations. In view of strengthening our circular economy business, it would be beneficial if we could find a partner to collaborate with.
Imagine we come back in five years to interview you all over again. What goals or dreams would you like to have achieved by then for the company?
When I joined Shinryo in July, I came to know more about this company. Through site visits, I realized how interesting Shinryo's business really is. I remember thinking it was beyond imagination. Each business division is exceptionally valuable, such as our circular economy business, which can greatly contribute to society. When you come back in five years, I want our entire company portfolio to exhibit significant growth to further contribute to future society.