In the last 25 years, Japan has been subject to stiff regional competition from countries like Korea, China and Taiwan, who have replicated Japanese processes, but done so at a cheaper labor cost, pushing Japan out of mass industrial markets. Despite this, Japan is still a leader in niche B2B fields, such as recycling technologies. Can you tell us how Japanese firms have maintained their leadership despite this intense price competition?
The late 90s and early 2000s were an unhappy 10 years for Japanese manufacturers due to high labor costs, a strong yen and a burst economic bubble. We saw many Japanese companies shift their production bases to Southeast Asia and other emerging countries. The bad performances of firms meant a lot of Japanese engineers were treated quite poorly and the result was that technology and expertise were essentially leaked by emerging markets.
Despite these issues, Japanese manufacturers have maintained strengths in some industries such as power, semiconductors and quartz crystals units. They have continued manufacturing in Japan domestically. I think that is the reason they have retained their competitive advantage.
I think that Japanese strengths lie in two parts: the first is 'integralization', which is the integration of the entire manufacturing process, from inception to the finished product, and the second is micro-fabrication. These two technologies were very difficult to pass on to local engineers in other countries. I think it is why we have maintained manufacturing in Japan. In these fields, we have a very high international competitive advantage, and a very strong ecosystem. Other countries are trying to catch up to Japanese manufacturers.
Regardless of the rich Japanese history in manufacturing, Japan was left behind in some areas by other countries. However, we have been developing our own unique and individual technologies. In these terms, 'integralization' and micro-fabrication are very important.
In the beginning, PCs and crystal TVs were very expensive products and that is why we were able to maintain our competitive advantage, but over time, PCs and TVs became simple assembly of different parts and thus, we lost our competitive advantage there.
Rough methods of extracting precious metals, such as crushing and burning are very useful for extracting cobalt and nickel, yet waste a lot of other materials, and can cause contamination of the environment. In addition to that, the CO2 costs of precious metal recycling continue to be a challenge. Can you tell us what new technologies are necessary to make metal recycling processes more environmentally friendly than they already are? What technologies or strategies are you employing to reduce your environmental burden?
What Asahi Pretec Corp., one of the subsidiaries of Asahi Holdings Inc. is trying to achieve is more reuse rather than recycling and extracting. Things like lithium recycling are more based on the market demands. I think the question really lies in "does the value exceed the cost?" especially if we are talking about recycling these metals. With lithium batteries, even if you are able to recover them and recycle the lithium, it does not cover the cost, in fact, the cost will exceed the benefits. Reusing the battery is much more cost-effective and that is why we chose that business.
Just for your knowledge, as of yet, no company has successfully been able to recover the nickel and cobalt from the lithium batteries. To answer your question, the recycling of precious metals does not harm the environment. Pollution caused to the environment really comes down to the company doing the recycling and their methodology. How we go about recycling materials is key in determining whether we cause harm to the planet or not. Some companies use a methodology that is harmful to the environment, whereas some are very environmentally friendly. There are two methodologies for recycling precious metals: the first is through crushing and burning at a high temperature. This is called dry refining. The second way is to melt those precious metals with acid or other chemicals which is called wet refining. Copper mainly uses dry refining. Asahi Pretec Corp. has seen an uptake in the second approach.
---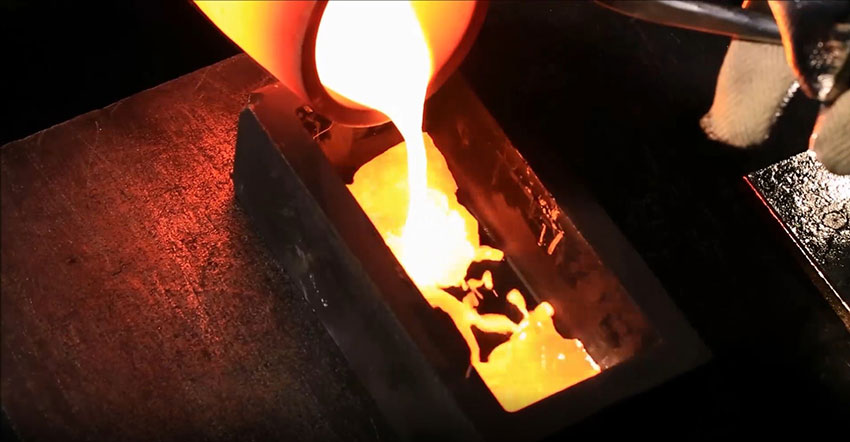 ---
We do not utilize the approach of crushing then incinerating metals for our precious metals recycling process. This approach of crushing and burning produces many CO2 emissions. In order to achieve carbon neutrality goals, we are changing our general approach to things. One example might be our switch from fossil fuel based electricity to CO2 free electricity.
We started operations in the new plant in Ibaraki prefecture and reduced the usage of chemical products by 40%, reduced the lead time of recycling processes and cut excessive transportation requirements between plants. I think when you combine all of our efforts, it leads to a considerable reduction in CO2 emissions. This in turn is improving our competitive advantage and growing our business at the same time.
Could you elaborate a little on your growth strategies?
First, let me talk about hydrogen generation. In addition to precious metals recycling, we are also doing waste management. We have incinerators in Western Japan. Our latest waste to energy in Kyushu is using the heat generated from waste incineration. Currently, we are generating 1400 kilowatts per hour in Kyushu, and by following this approach, we can reduce the reliance on fossil fuels. Using this process, along with electrolysis, we are able to generate hydrogen. We received grant from the Ministry of Environment and are planning to sell the produced hydrogen and byproduct to other businesses since demand of hydrogen itself is limited at this moment compared to byproduct.
Each member of Asahi Holdings is very unique and brings a different expertise to your business. What are some of the synergies you are able to create amongst the group members and do you have any plans to further expand the group in the future?
In order to improve our quality domestically, we are looking into M&As as we have plenty of experiences of M&As and post-merger integration .
Let me give you another example of our growth strategies, but this time in terms of waste management. In fact, we really have two types of businesses in waste management. First, obviously, we process waste, but our other business is in the coordination of waste management. Through coordinating waste management, we are collecting information and expertise, and transforming the business into more of a waste management knowledge business. We are also trying to get this expertise into the cloud, and to create matchmaking coordination for waste management. Unfortunately, it is difficult to monetize at the moment as it is a very early stage , but there is great potential to change waste management industries in the future. I believe this matching business also contributes to CO2 emissions reduction.
You have developed an e-scrap technology to help sample and analyze ever-increasingly complex e-waste. It can accurately grasp the amount of metals contained in waste electronic substrates. Can you tell us more about this technology and how you overcame this complexity challenge to create it?
---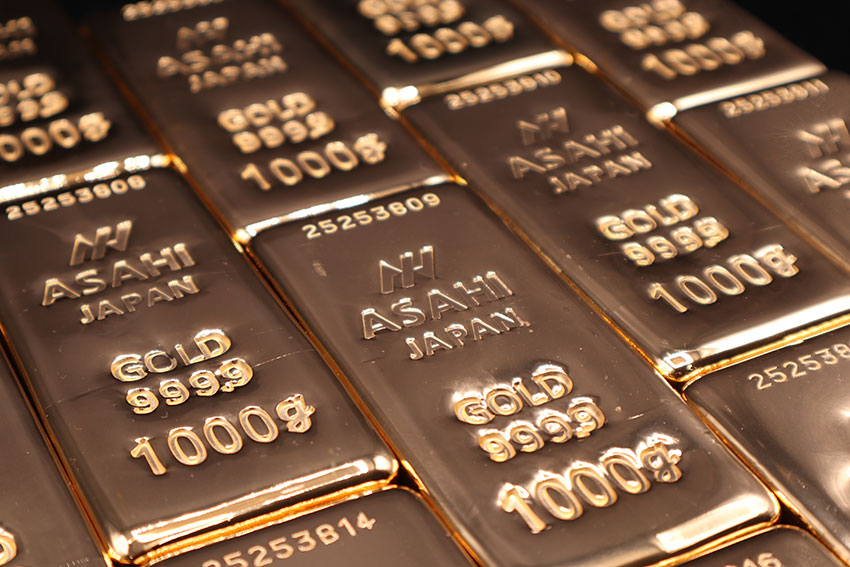 ---
If the cost of recycling is exceeding the value of recycled products, it is difficult to do the business on a commercial base, but we can identify the materials in a product that are recoverable. In my view, this is a social challenge to increase the materials which are recyclable through dialog with customers and manufacturers. We have the expertise and experience to understand that a lot of the materials inside these kinds of products are recyclable, but we need to communicate to customers and consumers that this is the case, that these materials are recyclable and recoverable. Did you know that the iPhone is currently one of the least recyclable products to handle in the entire world? If manufacturers produce products that are easier to recycle, the cost of recycling lowers and we can grasp more and more metals. I think collaboration between manufacturers and recyclers is also the key to solving these social challenges.
Can you tell us what role partnerships play in your business model, and are you currently looking for any partnerships in overseas markets?
In terms of the waste management business, partnering up with local operators overseas to share local know-how and technologies will be effective for expansion of our business. I think we also contribute to the reduction of CO2 emissions, and through partnerships, local operators will grow in this direction too.
We know that since establishing your first overseas subsidiary in Malaysia in 1994, you have further expanded into China, Korea, Taiwan and the US. Can you tell us which other regions you have identified for expansion and what strategies will you employ?
We have no specific targets and regions that are our focus right now, however, we are looking globally to expand our business and reach our SDGs. Our precious metals business is not just refining or producing, but trading. While precious metals are traded all over the world, we are looking to enter the European market, as well as India, in addition to current operation in Asia and North America. Expansion for us is a two-step approach. Step one is acquisition through M&As to acquire foundation businesses locally. Step two is to shift our core business on top of that foundation.
Imagine we come back to do this interview in five years. What are your goals and objectives for the next five years?
In five years, we are hoping that our precious metal business and waste management business have spread worldwide.