The Japanese chemical sector has suffered in the production of base chemicals due to regional competitors being able to lower their costs. However, Japanese chemical manufacturers remain leaders in highly functional and specialized chemicals. Japan can also count on a variety of chusho kigyos who are able to develop niche chemical powder and material technologies. What are the strengths and weaknesses of the Japanese industry today?
The Japanese chemical industry is currently divided into two main sections. One is the base chemicals or so-called general chemicals, which Japanese companies no longer produce. Their production is either dependent on overseas production or OEM manufacturing because it is much cheaper to make them overseas. The other one is the high-value-added chemicals or specialty chemicals. Japanese companies keep their production within Japan to retain and preserve (prevent technology leakage) their technology, and it is considered a niche field in the chemical industry.
Given Japan's demographic situation, maintaining domestic production could be somewhat difficult. Aside from the labor crisis, there is also the issue of a shrinking domestic market. What are some of the challenges and opportunities this demographic shift is presenting for Asada Milling?
We are a small company with less than 50 people. As of now, we are not experiencing any difficulties from the aging population and declining birthrate. Nevertheless, we can foresee the impact of Japan's demographic situation. Currently, we are introducing IT or digital solutions and automation in our production facility and actively hiring new employees, including those who are over 60 years old. Moreover, we are also retaining our capable staff even when they have reached the customary retirement age of 60 for Japanese companies. Since we are a research and development-based company, we are actively hiring engineers, especially the young ones, to pass on and continue our company's innovative spirit. Additionally, our facility has about 10 different types of machinery and production lines. We started training our engineers and staff five years ago so that they could take care of multiple production facilities, which enabled us to overcome issues such as COVID that hindered people from commuting or having multiple staff online. Because one staff member was able to take care of multiple lines (multi-skill operators), our production did not suffer a hard hit. We were able to maintain our production level. We are now doing these four things to overcome the possible risks from the country's present demographic situation.
Many of your products are formed using talc, a clay mineral that chemically belongs to hydrated magnesium silicate. Historically, it is used for tableware, paper and sculptures but is now used in cosmetics and resin kneading. What role do your talc products play within the chemical industry today? What are some of their competitive advantages?
Our strength as a manufacturing company is having a wide range of products and serving different industries. For example, since we are a research and development-based company, we collaborate with cosmetics companies and provide them with high-quality products produced domestically according to their needs. The volume may be small, but there is a demand for our products. On the other hand, we have high productivity in the talc used for resin compounds. It is mass-produced in the factory that we established in China about 20 years ago, and it has a high demand in the global market.
---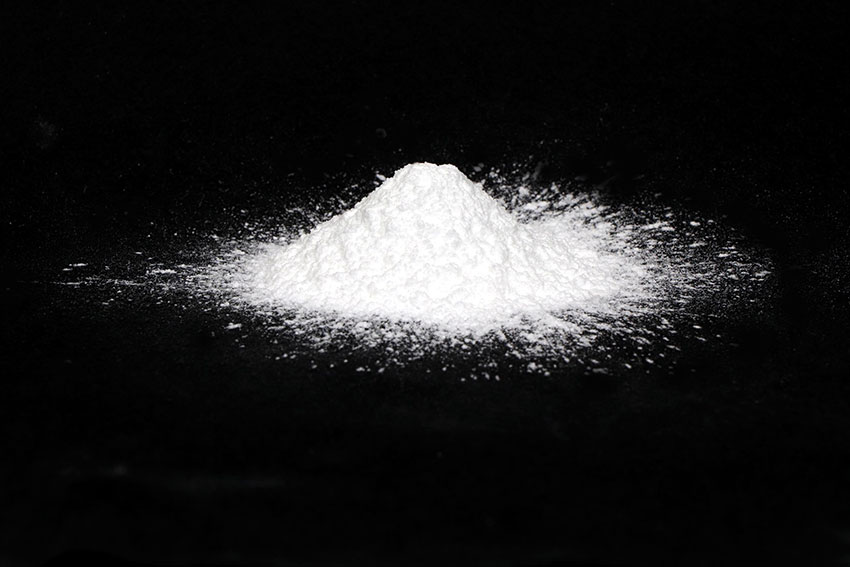 ---
Your products are used in a wide variety of industries, not only in cosmetics and resins but also in body powders. Are there any industries or applications that you are looking to further expand your products into?
Since we envision that there will be a huge growth in the talc used for resin compounds, we are focusing our strategy on increasing our share in that field. It is used for paper, resin, paint, medical, pharmaceutical, agricultural pesticides, cosmetics and ceramics. We do not anticipate growth for our talc demand in the paper-making industry because it is transitioning to substitute materials. On the contrary, we foresee a large growth in the talc used for resin compounds that are used to stabilize the resin and make it more heat resistant and increase strength properties. A fine-grain talc powder is used in this field.
With the advent of EVs, more resin is used in vehicles because the body and components need to be lighter. There is a need to compensate for the heavy weight of the lithium-ion battery. We are now trying to develop a new high-performance talc that could cater to this lightweight and has strength properties such as heat resistance.
The purpose of using talc in the paper-making industry is to fill the gaps in the fibers and absorb the oil that comes from the fibers. There used to be a higher production of acidic paper, but now there is more paper with a neutral pH being produced. Different ingredients are used in making paper, but talc still plays a role in the absorption of the oil that comes out in the production phase. Still, we do not expect growth in this area.
---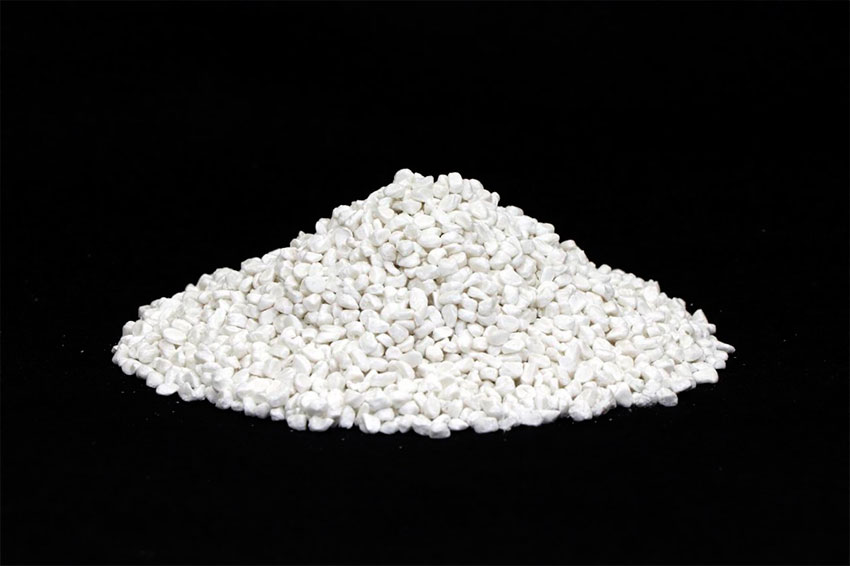 ---
You are already positioned in China, which has the largest market share in the world for EV cars, but how will you appeal to the EV industry in Europe and America with this new resin compound talc that you are developing?
Our products are still in the development phase, but we will soon be able to consolidate our technology and new products to be launched to the market. We plan to mass produce in China and bring them to Japan for the Japanese automotive manufacturers. We are now sending out our fine powder products from China to Japanese companies that are actively operating in Southeast Asian countries. We used to export products from China to the US, but due to cost issues, we no longer have any transactions with the US.
With the COVID pandemic in addition to China's former zero-COVID policy, we saw major logistical issues. As a firm with business in China, what impact did the nation's COVID policy have on your business? How were you able to adapt to it?
It has been three years since the beginning of COVID. We had some struggles with our factory in China, but we were able to take necessary action and overcome those difficulties without cutting our stocks or supply short. We have a trusted relationship with our Chinese counterpart, who is prioritizing production for our company. They had more than 30 units of crushers based on our custom-made crushers to make the fine powder in the factory, and with that, we were able to produce the adequate amount that is required for the current demand. There has been a disruption in the logistics because of COVID. Since we had more stocks on our end, we asked our customers in Southeast Asia, India and Japan to carry more stocks to overcome the risks attached to China. It was difficult to predict what was going to happen, so we have regular remote meetings to discuss and try to mitigate potential issues. We have in our hands enough stocks to combat any unforeseen plans of the Chinese government.
In its natural form, talc can potentially be contaminated with asbestos - a substance that can cause cancers in and around the lungs if inhaled. As such, Johnson & Johnson has announced discontinuing the sale of talc-based baby powder globally this year. However, despite this, talc is still widely accepted as safe for cosmetics and personal product use. As a manufacturer of talc-based powder, how are you ensuring that they are safe for human use?
To guarantee asbestos-free products, we first select mines where asbestos is not detected, purchase raw materials that have been inspected locally and passed, and ship only those that have been inspected and passed after production. Japanese standards for strict quality assurance on asbestos require testing using X-rays. Therefore, we have introduced this X-ray machine in our Chinese factory, allowing us to first test the mineral and make sure that it is asbestos free. After the production, we take and ship the sample to Japan, do the testing at our Japanese site, and confirm that there is no asbestos before allowing our products to be shipped overseas. At each production batch, we do inspection and testing. There would surely be a continuous demand for talc in cosmetics because it has so many advantages. Our products using cosmetic talc are highly evaluated in the US, and we have 30 years of experience in exporting our cosmetic talc directly from Japan, proving and ensuring that our talc-based products are safe to use.
---
---
Cosmetics are essential for daily life, but in the past two years, the pandemic has negatively impacted the industry. However, it is starting to recover and return to pre-pandemic levels. Furthermore, the industry is expected to be worth around USD 450 billion by the year 2028. What opportunity does this growth in the market present for Asada Milling? How do you plan on taking advantage of it?
There was a huge demand for cosmetic talc six years ago, but that has decreased considerably due to COVID. It would probably take a year or two to go back to the pre-COVID state. Still, we are seeing increasing demand for our products now, and we export to countries such as the US, Korea, China, Southeast Asia and Europe. Although European companies experienced a sharp drop, they are now recovering. We expect an increase in orders from our existing customers, and we see a promising future.
Are you looking to further expand your customer portfolio in the cosmetics industry? If so, how do you plan on doing that?
We have only done direct business with our customers in the past. Relying on agents and dealers would increase our customer portfolio, so we are now trying to cooperate with agents and dealers.
The finer the powder particles are, the more likely they agglomerate or clump together, which could make handling difficult and affect dispersibility. As such, Asada Milling offers surface treatment that can improve overall handling. Can you tell us how your service treatment services help overcome this agglomeration challenge?
We have taken a continuous production system, which is more cost-effective. We make and mill fine powders while doing the surface treatments, so they do not stick together. After which, we sell it processed in powder form or masterbatch form.
You have already expressed that working with dealers is a way to increase your customer's portfolio. If we look at R&D, are you looking for any partnerships in that aspect of your business?
We are collaborating with domestic companies along with our customers in making improvements to our current products. We plan to release them at the end of this year or early next year. Our partner company in China does mass production on our behalf, and we also jointly develop new products and technologies. At this point, we are not seeking new potential partners since we want to focus on our existing partners.
If we were to return in three years, is there a personal goal or ambition that you would like to see the company achieve by then?
On the company's 80th anniversary, I do not know if I will still be here, but I envision the company achieving the development of the high-functional talc used in the EV field. We also want to continue focusing on the production of talc masterbatch and improve our products used by automotive component manufacturers. There is a recent trend of them working directly with the talc masterbatch to produce and shape the component. This field will continue to serve as one of our pillars. It is important for us to continuously grow the company. To do so, persisting in the research and development of new technologies is necessary. Even though China is a communist nation, we need to have a good relationship with them because it is where we procure the majority of our materials. We have to create a stable base with a local Chinese company for our mass production and provision of stable supplies. In three years, I hope to give you an answer that is two or three levels higher than what I have said today.
The environment is an important factor in our business operation. We are developing a biodegradable resin talc masterbatch. However, the market needs have not yet risen due to high pricing. With the growing environmental awareness, there will certainly be a growing need for this environmentally-sound masterbatch. We are also trying to use recycled resin in our production to further contribute to the environment.
With the conversion to EV, from the engine to the motor, the requirement for heat resistance is decreased, which means that more resin could be used. Products like polypropylene will be needed even more in resin-based products.
---
Interview conducted by Karune Walker & Paul Mannion