"The world is undergoing drastic changes, but our company's mission, which is to do our best to meet the needs of our customers, remains the same."
Eiichi Kodama, President, Kodama Plastics Co., Ltd.
The adage that a chain is only as strong as its weakest link applies just as well to supply chains as it does in the world of security. Highly sensitive products, from chemicals to semiconductors, must be transported in extremely pure containers, and one of the companies leading the way in this field is Japan's Kodama Plastics.
Founded in 1927, Kodama creates high-performance plastic containers that maintain the functional qualities of its customers' products. One such container is Kodama's Hyper Pure Bottle, noteworthy for its overwhelming cleanliness. Made by the company's blow-molding machine which avoids dispersing oil mist, Hyper Pure bottles contain fewer resin particles than similar products and ensure the contents remain pure.
---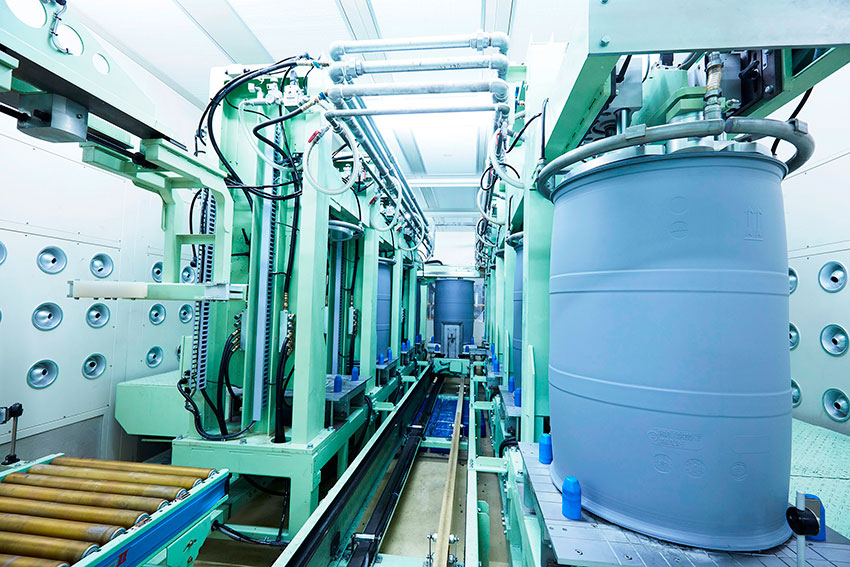 CleanRoom
---
The company's products also come in much larger sizes, with its 1,000-liter IBC container currently undergoing improvements to reach the cleanliness standards required for the semiconductor and chemical compound manufacturing industries. Company president Eiichi Kodama explains: "The idea is to take those clean room products and increase the size without compromising on cleanliness or purity."
The sustainability of plastic products is becoming increasingly important, and Kodama ensures all its manufacturing scraps are collected to be reused. In addition, Kodama's Tamakan bottle is the first UN-approved dangerous liquid container to be made with biomass-derived polyethylene. "Hopefully this will become a star product for Kodama Plastics," Mr. Kodama states.
As the company approaches its 100-year anniversary, fourth-generation president Mr. Kodama continues to ensure the firm works to its original motto of "giving shape to the needs of the time", developing products around the expectations and necessities of its customers.