A company in its centenary year, STAR-M Corporation is a market-leading Japanese specialist in the design and production of woodworking drill bits. Based in Miki City, Hyogo Prefecture, the firm is guided by its commitment to monozukuri – Japan's pursuit of perfection in manufacturing – as it creates high-quality, cutting-edge products that are sold in over 30 countries worldwide.
"Japanese manufacturers employ creativity, and the kaizen philosophy of continual improvement, in every product they manufacture," STAR-M president Tokiko Kobayashi says. "At the same time, we listen to our customers' voices to determine what they want. Put all these things together, and that's what Japanese monozukuri is about. I believe that by manufacturing with passion, the final product will be strikingly different. It's a philosophy that our employees uphold – they display a passion for the individual products they manufacture."
In addition to turning 100 in 2023, STAR-M is celebrating the 20th anniversary of its U.S. affiliate company, STAR-M International. Located in Lombard, Illinois, it sells the WoodOwl brand of drill bits created specifically for American customers. "We currently have a 70% market share in Japan. Upon achieving that significant domestic market percentage, we looked for potential targets and decided to challenge ourselves in the U.S. market," explains Mr. Kobayashi.
"U.S. clients' specifications greatly vary from those of Japan. We only had single-spiral products in the beginning, but we sought to tailor our products to meet the needs of our clients, so we produced drill bits with double and triple spirals. One of our drills which is often used in America works very well for the wooden pylons that support their electricity wires. Our clients have also said that with our Tri-Cut triple-spiral drill bits, which are regularly used in the construction of two-by-four houses, they are able to bore highly accurate holes through the wood."
---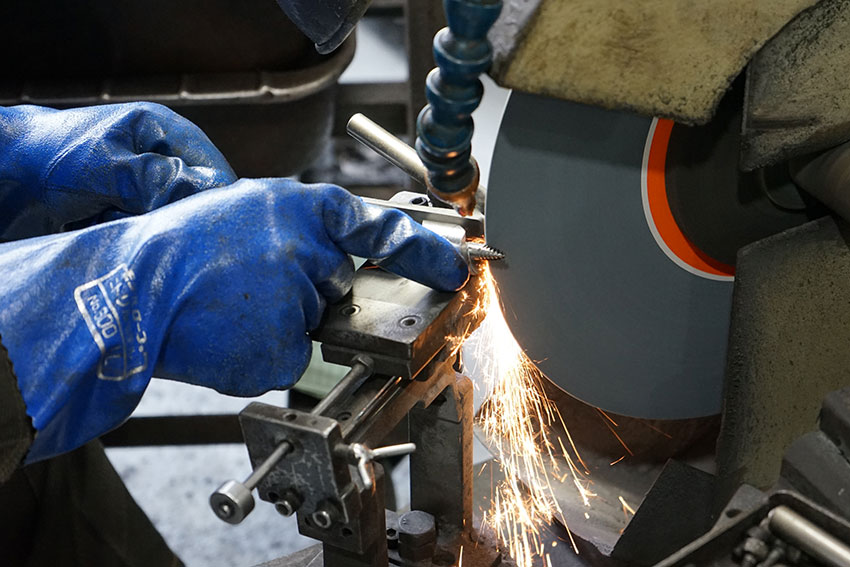 Polishing process
---
STAR-M's successful adaptation to American clients' requirements owes much to rigorous R&D efforts. "We perform several tests, using the actual power tools they use," Ms. Kobayashi explains. "We do a lot of trial-and-error testing to adjust the design and model to bring about the perfect hole in varying types of woods. And our testing to find out the best drill-bit design for our customers is not limited to the U.S. It's our philosophy throughout STAR-M Corporation. We try to deliver whatever our customers need, even when they only ask for one product or large quantities. Our mission is to give shape to what our customers want."
STAR-M's comprehensive, continuous R&D processes also ensure that the firm's drill bits keep pace with the evolution of the power tools and wood types available to their customers. "They are constantly changing, especially recently, so we have to keep updating our products to respond to the advanced types of power tools and wood material variations," Ms. Kobayashi notes. "Our ability to constantly update our products comes from the deep knowledge and experience we have cultivated over the past 100 years."
This commitment to constant progress goes hand in hand with the message that STAR-M's special new logo, created to commemorate the company's centenary, seeks to convey. "The design is based on the image of infinity, which means that drilling has no limits," Ms. Kobayashi says. "And the slogan '100 years and counting' speaks to our dedication to never, ever stop challenging ourselves."