"My goal and dream is that we will continue to be a company that grows alongside its stakeholders and contributes to society through manufacturing."
Tetsushi Mino, President, Press Kogyo Co., Ltd.
Press Kogyo is a manufacturer of automotive and construction machinery parts that will celebrate its 100th anniversary in 2025. The company has three core products: frames, axles, and cabins for construction machinery.
"We produce frames and axles according to the specifications of each commercial vehicle manufacturer, therefore there are hundreds of variations, including in product specifications and component configurations. As such, the products must be produced in high-mix, low-volume, but cost competitiveness, quality, and prompt delivery are also necessary." says President Tetsushi Mino.
"Solving these conflicting issues is one of our company's strengths, and this strength can be broadly divided into two categories: 'product development capabilities' and 'production technology capabilities.'"
Regarding product development capabilities, Press Kogyo designs and develops products in collaboration with commercial vehicle manufacturers. As for production technology capabilities, not only does the firm have advanced stamping and welding technologies that have been cultivated over many years, but it also possesses the ability to manufacture dies and production lines in-house, enabling the company to build an optimal production system.
When it comes to construction machinery parts, Press Kogyo has been producing high-strength cabins for construction machinery that apply its original variant shaped steel pipe technology, and has been delivering them to many construction machinery manufacturers.
---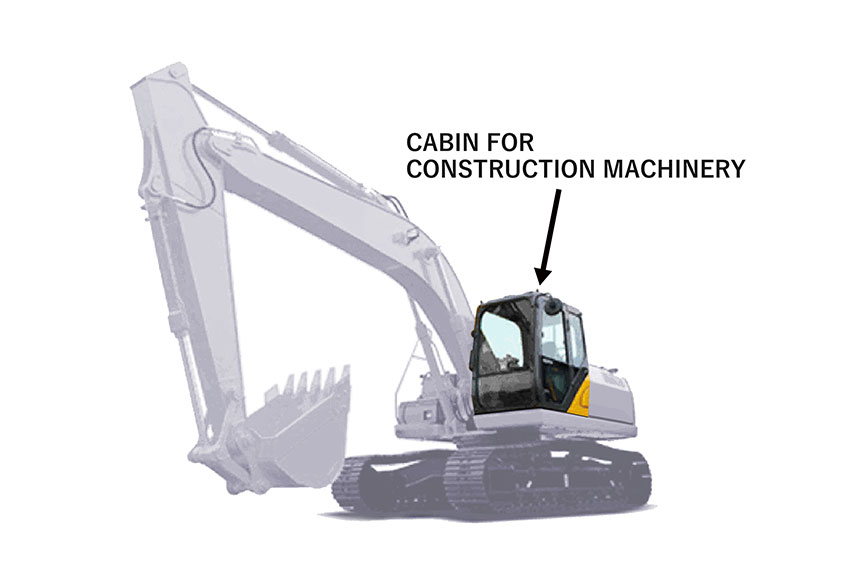 ---
Press Kogyo accurately grasps the shift of commercial vehicles to EVs and responds flexibly to the changes in frames and axles triggered by such a transition. "With the shift to EVs in commercial vehicles, our core products consisting of frames and axles will not disappear, but we expect that their specification will change," explains President Mino.
"Regarding frames, we believe that it will be necessary to devise ways to change what is equipped as well as the method of equipment, such as by incorporating more batteries, as the power source changes from an engine to a motor. In addition, protective parts for batteries and fuel cells will be necessary to ensure safety in the event of a collision. If we talk about axles, we anticipate that there will be various changes in specification, but as the structure of an axle changes according to the layout of the motor and battery, we expect that the specification will vary depending on the customer. Press Kogyo designs and develops products, and makes proposals to customers based on these changes and customer needs. In addition, since the vehicle weight increases due to the installation of the battery, we are also working to investigate and adopt new materials to reduce weight."
The Japanese firm has five overseas bases (in the U.S., Thailand, Sweden, China, and Indonesia), but these sites were established based on requests from customers who wanted its products to be supplied locally. "At home and abroad, we are always looking for new opportunities and possibilities. In our considerations, we believe that collaborations with other companies, including domestic as well as overseas companies, is a powerful option," adds President Mino.
Two years ago, in April 2021, Press Kogyo established a new corporate vision, mission and values, formulating a new slogan – "Beyond manufacturing. Toward creation." – in preparation for the upcoming 100th anniversary.
"This corporate vision declares that: 'With pride and self-belief, we will continue to grow together with our stakeholders as a positive presence in our society'," shares President Mino. "My goal and dream is that we will continue to be a company that grows alongside its stakeholders and contributes to society through manufacturing."