The value of aluminum is today being re-evaluated amidst heightening ecological awareness amidst climate change. This resurgence of the metal has spread to encompass industrial goods and components in line with greater market demand for more functional and diverse products. Light, strong, and easily recycled, aluminum is on the verge of a new leap forward owing to the successful development of leading-edge surface treatment technologies, such as those developed by Japan's Miyaki.
"Miyaki's Kashima Coat treatment is an independently developed and applied key technology for generating an excellent membrane on aluminum," says Kazuhiko Miyaki, President of Miyaki.
---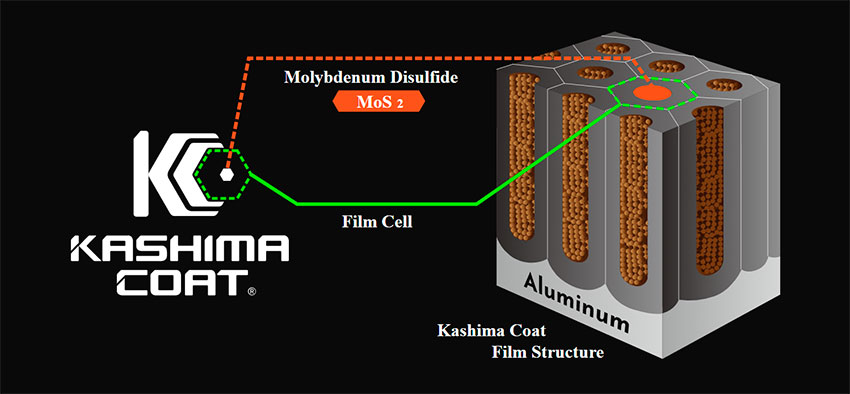 ---
Kashima Coat is a lubricated anodizing treatment developed by Miyaki Corporation by adding a lubricating function to hard anodizing with the goal of enhancing wear resistance. Friction in the manufacturing process, which commonly occurs due to a lack of proper lubrication, can cause not only issues for manufacturers, but also environmental damage too. The Kashima coat – which has produced tremendous results protecting various aluminum parts from wear and tear – is created by filling the countless regularly aligned pores of the hard anodizing (anodic oxide) film generated via primary electrolysis with the lubricating material, molybdenum disulfide.
"Along with coating products with a clean membrane, Miyaki's entire production process has been made pollution-free. This corporate stance is highly appraised with the products we produce," says Mr. Miyaki. "We now actively promote the development of new and original technologies amid new recognition of our position as a specialist manufacturer of aluminum surface treatments. The fusion of nature and chemicals is something we believe to be a vital keyword in the realm of 21st century science and technology."