"Our company is very strong in the high-mix, low-volume market and the demands of that market match a company like ours."
Kenjiro Oyama, President, Koyo Sangyo Co., Ltd.
Japan's domestic market has presented major challenges for Japanese companies, and for Koyo Sangyo – which specializes in the manufacture of gas valves and fittings – this is no different.
"We are fully aware of the challenges, including market shrinkage and the difficulty in obtaining and retaining talent, and for this we are taking two approaches," explains Kenjiro Oyama, the company president. "Firstly, we're expanding our business areas, and secondly, we're adding value to our products so they are further improved."
---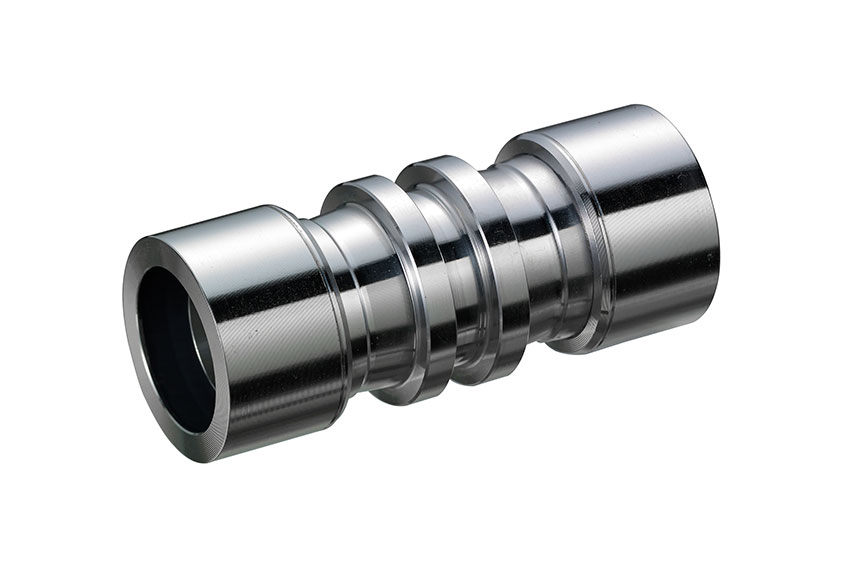 Unwelded joints for refrigerant piping
---
In terms of business expansion, Koyo Sangyo is applying its technology and expertise acquired from decades operating as a gas fittings manufacturer to multiple different fields, adapting its products to customer needs in sectors such as the medical, air conditioning and rail infrastructure industries.
"The second social challenge is the aging population and difficulty with the workforce. Of course, we are short on workers, but our customers are similarly short of workers. So, we are developing products to resolve this issue," says Mr. Oyama. "Construction workers have to install our products, so our product needs workers, but with the industry aging, it's difficult to get those resources. We have therefore developed a product for efficient installation with the limited resources available."
Based on both ideas of business expansion and added value improvement, Koyo Sangyo has developed and commercialized products in new fields such as the Luer lock connector for medical and joints for refrigerant piping.
"We heard about some of the challenges these sectors faced, and we thought our products might solve their issues and problems, so we started development to resolve their issues. Usually, common sense in our field is not necessarily the same as in other industries, so we are not providing something direct, but we can help our customers by supplying joints, valves and that type of equipment."