"Through our range of energy-saving products and solutions, we believe KCC can make a great contribution to customer issues and help build a brighter future for the world."
Hiroki Iwamoto, President, Kobelco Compressors Corporation
For over a century, Kobe Steel Group has been leading the compressor industry by producing reliable, durable and quality compressors, refrigeration systems, heat pumps and other energy solutions. In 1997, subsidiary Kobelco Compressors Corporation (KCC) was established as a total solution provider of compression technology.
While KCC's success may stem from the necessity of its product, KCC president Hiroki Iwamoto is in no doubt that it is based first and foremost on three interlinked factors: trust, quality and technical capability.
Of these, Mr. Iwamoto states, the most important is quality: "Our clients need to be able to trust us, and what builds trust is providing high-quality products and aftermarket support."
Quality assurance, of course, has several different strands. "When trouble arises, our policy is to question why it happened, to try and understand exactly what went wrong so that we can provide a solution and prevent repeating issues," Mr. Iwamoto states.
Transparency with suppliers breeds trust, while routine visits to suppliers allows for a hands-on approach to improve quality levels and helps ensure that the breakdown rate of electric motors has, in recent years, been kept at a staggeringly low.
---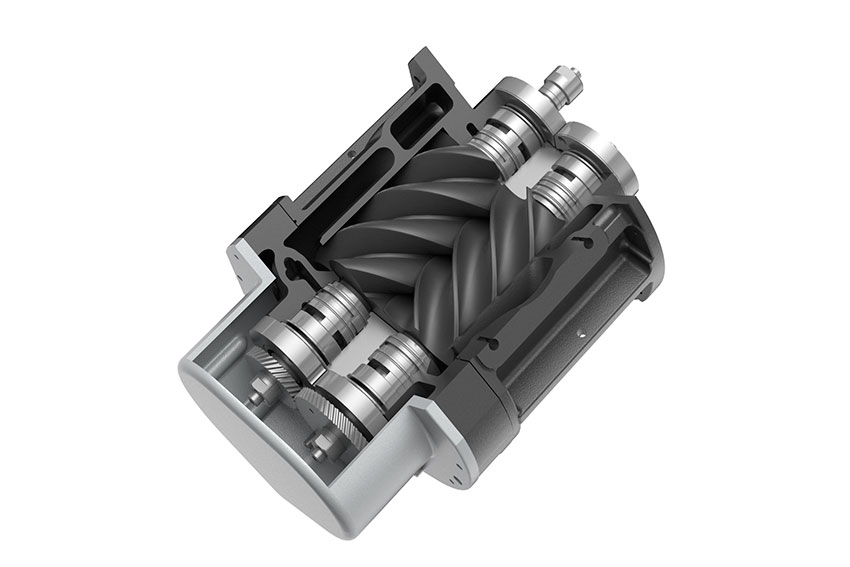 ---
As for KCC's technical capabilities, Mr. Iwamoto is in no doubt about the KCC's global standing. "In terms of oil-free screw compressors which require the highest precision in design, machining and assembling, we are one of only four manufacturers in the world that can process and assemble the air end, the core component of a compressor, into a finished product."
Explaining that the gap between two rotors that compress air is measured in microns, Mr. Iwamoto highlights how KCC has the technology to keep its rotors running at more than 20,000 revolutions per minute, 24 hours a day, and for 365 days a year.
"We are very proud of our designs, machining, and assembling technique that allows our machines to run continuously throughout the year and at such high speeds, with the same or higher speed than that found in a Formula 1 engine."
As ever, behind this kind of advanced technology are highly skilled technicians capable of operating with phenomenal levels of precision, performing top-class in-house engineering to manufacture rotor shapes.
To operate with such precision, while producing high-quality, reliable products at scale is something very few companies are able to achieve, and Mr. Iwamoto is keen to emphasize that KCC has succeeded where many others have failed.
Looking to the future, a key priority is to accelerate the pace at which KCC conducts its business. A new partnership with Miura Co., Ltd. has the potential to allow for faster decision-making, which will allow management to operate with greater flexibility.
When pressed on his future outlook, Mr. Iwamoto expresses a desire to provide solutions for the environment. Citing the company's "strong foothold" when it comes to quality assurance and reliability, he signals his wish to invest more heavily in R&D "to provide compressors that may be reused or recycled, to somehow provide clients with lifecycle solutions that take into account the needs of the environment."
If he can do that while maintaining KCC's commitment to quality, trust and technical capability, then the company's first 107 years might only represent the beginning of its story.