It is an exciting time for Japanese manufacturing. The past three years have seen large supply chain disruptions due to COVID as well as the US-China decoupling situation, and as a result, corporate groups are looking to diversify their suppliers for reliability reasons. Known for their reliability as well as their advanced technology, Japanese firms are in an interesting position. Combined with a weak JPY, many observers argue this is a unique opportunity. Do you agree with this sentiment, and what are the advantages of Japanese firms in this current macro environment?
We believe that customers choose the company with the best quality and cost, and it does not matter where they are located. However, Japan's technological prowess is recognized around the world, and this may be an advantage. Japanese companies have strong proprietary technology, but I believe that speed and innovation will be key in the future.
For our company specifically, as long as the quality and cost level are good, it does not matter if it is Japan or any other country that is selected. For example, last week we received 12 Chinese guests. They are our customers. I told them that in China, the government is very strong, and once it is committed to making something happen, it actually happens. However, that is not the case here in Japan. Sometimes it feels like we are battling as one small company against the entire nation. However, many small companies in Japan have unique technologies, and a unique position when it comes to innovation. This innovation and creativity cannot be found anywhere else around the world. That is a feature of Japanese manufacturing and one of the main reasons why people specifically choose Japanese companies.
We established our Chinese company 20 years ago. Back then the cost of labor in China was very cheap. However, that is not the case anymore, with labor costs now almost ten times higher than when we established our Chinese company. Also, the local laws have changed many times, and it is difficult for us to keep up with the latest rules and regulations.
We started our company in 1974. The company was listed to the TSE Standard in 2001. It has been 22 years since then. At the time of the listing to the market, we decided on two things that would be enhanced. The first was globalization, and the second was expansion. We have been working on them. However, presidents and CEOs of Japanese SMEs often speak about the risks of expanding outside of the country, especially in China. Also, some CEOs avoid taking such risks at all. For example, in China, there are many risks. There is a money collection risk, and there are also risks when it comes to labor and employment due to the laws being very different. The executives there also have a different set of expectations. However, if we keep avoiding these risks then we will not be able to globalize. Therefore, we are willing to take such risks.
I believe that globalization will increasingly be the key to survival for Japanese companies.
You just spoke about your globalization effort. This is quite actual due to Japan's unique demographic situation. Japan is the oldest country in the world. However, it also has a negative demographic. This is impacting companies in two ways. First is a shrinking domestic market. Fewer consumers means fewer people to sell things to. Secondly, it is causing a labor crisis. It is getting tougher for companies to recruit young graduates out of university. How is your firm dealing with the challenges posed by Japan's decreasing demography?
As I mentioned earlier, in 2001 we were listed to the TSE Standard. We told the market back then that we would not be able to survive if we did not expand beyond our borders. This was because, in Japan, the population has been declining by about 600,000 people every year. Therefore, the global arena was an opportunity for us. OSG has over 50 years of track record, and we have already set our eyes on the next 50 years. This road will always be linked to globalization. The largest market in the world is China, which is great for Japan due to its geographic location. It is only three hours away from Japan. Therefore, China is the first destination for us when it comes to overseas expansion. The second destination for us is India, as India is exceeding China at this moment, while our third destination is Indonesia, due to its large population of around 260 million people.
At the time of our corporate party to celebrate our 40th anniversary as a company, we told the almost 1,000 people who were in attendance, that our targets for overseas expansion were firstly China, then India, and then we would move on to other countries in the global arena. Right now, our focus is on India. We have not started to focus on other countries yet.
It is quite interesting to hear how you have specifically selected these three markets of China, India and Indonesia. The business that your company is in is water, which has very strong environmental concerns around it. Many experts say that the next world wars will be fought over water and not territory. As such, we are seeing that many governments are introducing legislation to better utilize water, but also to have a better recycling system for water. How does your company promote the sustainable use of water resources, specifically as you work in emerging economies that have big needs and not necessarily regulations as stringent as we have in Japan, Europe or North America?
When it comes to emerging countries, we try to do what we can. When we consider the size of our company and the capabilities that we possess right now, we cannot really take care of the old vertical industries' water treatment. However, what we can do is offer products and solutions to households, industries and businesses. If you look at the emerging countries in Asia, one-third of the children do not have access to clean water. Therefore, we are interested in providing solutions to this problem. That is our mindset. We do possess the technology to filter out 19 substances with our filter. You can also find out about our SDG activities on our website, such as our donations for wells and schools in underprivileged areas in Asia. They are a big part of our SDG initiatives. Water-related diseases cause the death of over 2 million children annually in Asia. We believe that we can be involved when it comes to addressing this issue.
Another aspect of emerging countries is PET bottles and plastic waste. Around 300 million tons of plastic waste is dumped annually. 80% of it is landfilled, incinerated, or speculated into rivers and oceans. If people start to use our equipment, we could reduce this plastic waste significantly. That is the social contribution that we make. For example, the water machines in our drugstores use special bottles. Dedicated bottles clean the contents of the bottles. This allows for the use of the same PET bottle over and over. It is a shame to throw away things. That is the message that we disseminate to the public so that people will start to feel ashamed for throwing things away. Instead, we would like for people to reuse their own bottles more and more.
---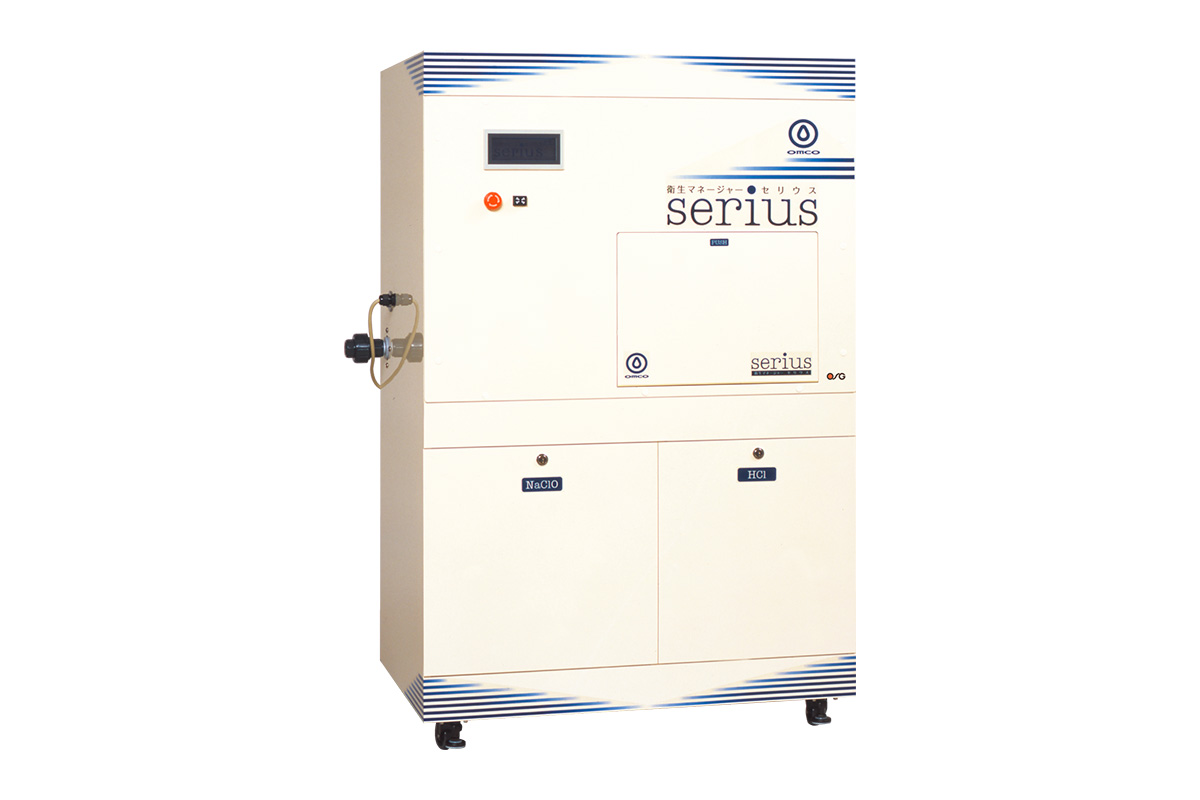 ---
We would like to know a little more about your company since its establishment. We know that OSG Water Tech was originally established in 1974 as the manufacturing arm of OSG Corporation. Could you tell us a little more about the history of the company, and what you consider to be the main milestones that have been achieved since its inception?
Our company has had two big milestones since its inception. The first was back in 2001 when OSG was listed to the TSE Standard or JASDAQ. At that time, we started to commit to the expansion of our business. Before 2001, we were dedicated mainly to household products. However, after 2001, we decided to expand our scope to industrial equipment, commercial equipment, vending machines and hygiene equipment, as well as the food and beverage sector. Another big milestone for us was three years ago when the overseas segment was transferred to OSG Water Tech. I have been in this position ever since then.
Let me give you more information about the structure of the company. OSG Corporation itself has been listed in the JASDAQ. That is the centerpiece of our organization. We were one of the subsidiary companies. OSG Water Tech is in charge of production and our overseas business, while Water Net is dedicated to the water delivery service. There is another company dedicated to food service named Ginza Nishikawa, while OSG India and OSG China are also subsidiary companies of the listed corporation.
My next question is about your business segment. We know of course that you create water products for consumer use to make drinking water. However, we would like to ask you about your sanitary equipment specifically for business. We found that within your product lineup is the Aquacid 70 which is used for disinfecting certain sites. What is quite amazing about this product is that it does not rely on the use of chemicals. Rather it utilizes high-pure water to offer sterilization purposes. During our research, we saw that one of the bottlenecks these products have is that certain site managers are not convinced of the efficacy of pure water products. They believe that by having some chemicals and a product that is more rooted in chemistry, it will provide better sanitary results. How do you address these concerns? How do you explain that your equipment, even though it does not use chemicals, works as well if not better than other alternatives?
---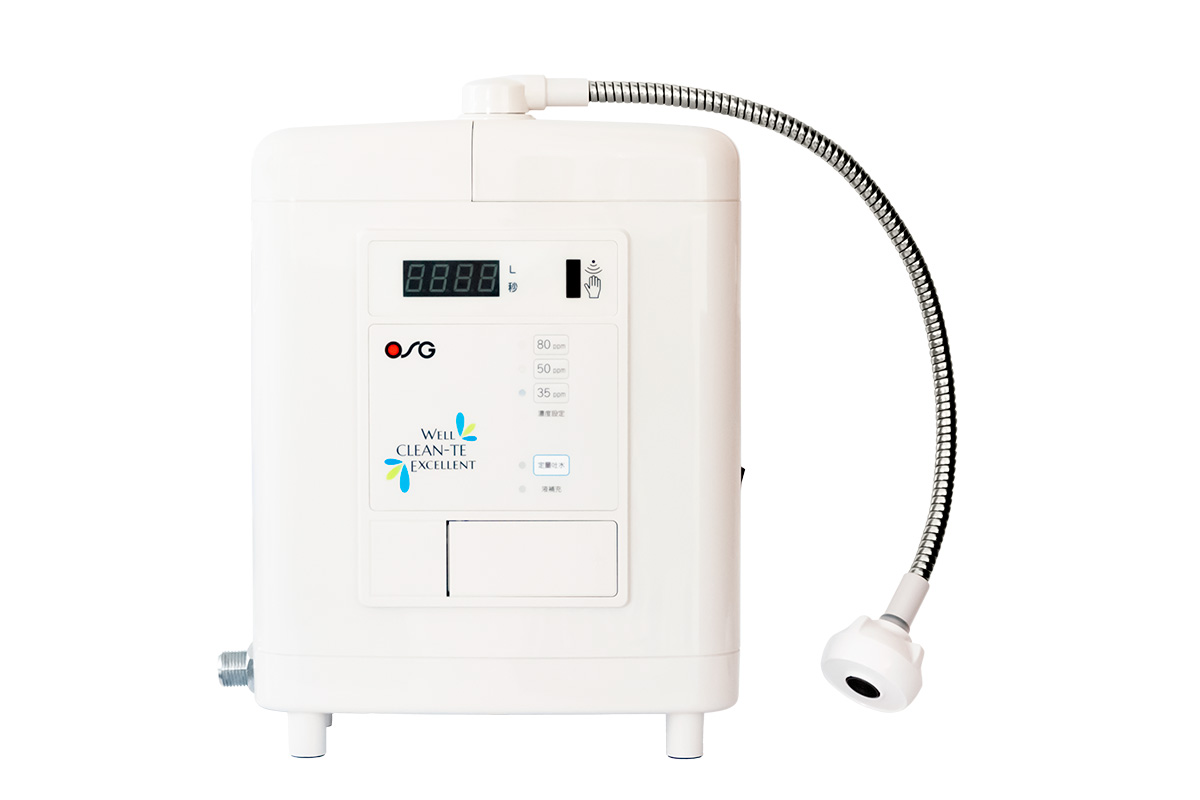 Well CLEAN-TE Excellent
---
There are two types of customers. The ones that are sceptical of the efficacy of our solution are not clued-in enough to prefer our solution. However, a greater number of our customers are complacent about the status quo. They do not want to make changes to the process of their business operation. They are quite happy as there have not been any issues or accidents. Why would they have to take your solution? If you put that in the article, I am sure that many of the potential customers will say that I am quite presumptuous.
Of course, some customers are not fully convinced by our product. However, evidence matters, and we have a track record of 20 years in this business. We have customers whose vegetable processing factories all use our equipment to rinse the vegetables. This is the evidence that prospective customers try to collect on their own. However, mindsets are the hardest to change. Another great customer for us in this domain is a top-notch chemical R&D center in Japan, and the research study institute adopted our Serius series to sterilize animal testing.
There is even more significant evidence when it comes to sterilizing sporular bacteria. Our solution can sterilize sporular bacteria, and Asahi Beer uses our products to clean their glass beer bottles, as they previously had an issue with sporular bacteria.
We would like to understand how the Covid pandemic affected your business. During Covid, we saw that Covid hit different market segments in very different manners. Restaurants and hotels for example did extremely bad during that period as they were forced to close due to movement limitations, and they are still recovering at this moment. On the other hand, when you look at supermarkets or big retail brands for example, they did fantastically, especially as people were forced to stay at home and therefore increased their purchases of at-home products. What were some of the short to midterm changes that the COVID pandemic created at your company?
Our supply chain was indirectly affected, as we have multiple suppliers that we do business with. Tier 2 and Tier 3 suppliers as well as overseas suppliers struggled a lot during that time. As a result of this, our new products were delayed. That was one big impact the Covid pandemic had on our business.
When it comes to sales, our sales have become quite polarized. On one side, we had a really hard time selling our water business solutions, as we could not carry out any sales activities due to the restrictions that were introduced. Nobody could go to visit the customers. Therefore, our water business was adversely affected. However, the hygiene segment was previously an extremely low-performing segment. We were provided with an extraordinary opportunity in that segment, and there was actual evidence that our motor generator was effective against the COVID-19 virus. As a result, our products and solutions became very popular.
Around that time, we decided to donate about 15,000 packages of sterilized water bottles to hospitals and elderly facilities. We had originally earmarked the money to throw a big party to commemorate our 50th anniversary, which happened to be in the year 2020. However, we had to cancel the celebrations due to the Covid pandemic. Therefore, we decided to use the money to manufacture the sterilized water that we donated to the hospitals and elderly facilities to commemorate our 50th anniversary. We knew that many people were suffering in the areas of Saitama, Tokyo and Kyushu. We mainly targeted the areas where the state of the emergency was declared.
We had quite a lot of hardships in that period. However, one benefit of COVID-19 was online meetings. We were able to have meetings online, and now that the JPY is depreciated, people are willing to come and visit me. I am constantly receiving foreign guests.
You mentioned earlier that your first targets for overseas business were China, India and then Indonesia. Can you tell us what are the next targets for your business, and how do you see your international strategy evolving over the next two to three years?
The next destination will be the ASEAN region, as it will be a very important market in the future. We have already established a local company in China and India. However, we have not yet established a local company in Indonesia. We were preparing to do so; however, these plans were ruined by the Covid pandemic. As we announced at our 40th anniversary, we plan to target China, India and then on to the rest of the world. Therefore, the next destination is ASEAN. I believe that during my tenure as CEO, we probably will not be able to reach the Western countries, as I do not think we are ready right now in terms of our capabilities and human capital.
As you seek to expand into ASEAN through Indonesia, are you also looking for local partners that could help you penetrate the market? If so, what does your partner of choice look like?
The ideal partner or at least a partner that we would be willing to work with would be a company that is very aggressive and positive towards new opportunities like ourselves. There are so many companies like that in the ASEAN region. Due to the younger population and the hungry spirit, companies there want to gain more. We have many distributors across the ASEAN region. Therefore, when we consider that region, we know that they are still at the stage of looking for good-quality water and not yet at the stage of high levels of hygiene. The water comes first. The hygiene and food follow later.
Since many nations in ASEAN are becoming more mature, people are shifting from just living everyday life to living a more fulfilled and comfortable life, with a safe and healthy lifestyle. Water is always the centerpiece of this. Then comes our hydrogen water or alkaline ionized water solutions. There have been very strong needs in Indonesia for these solutions, while in the Philippines and Vietnam, the young populations there provide very attractive opportunities for us. Therefore, if anybody is willing to work with us in these areas, we would be happy to partner with them.
One thing that I should mention that is very different from Japanese potential partners is that there are many construction companies in those areas that are now also interested in water. When I ask these companies why they are interested in the water business, they say that water will be the next big thing and that there will be many opportunities in that sector going forward.
You mentioned that you have been the president of OSG Water Tech for three years and that you already have an established mission to expand the company globally. Imagine that we come back in exactly five years and we interview you again. What dreams and goals would you like to have achieved for the company by then that you would like to tell us about in the new interview?
I often speak to my staff members and the organization about the importance of brand awareness. In the next five to ten years, when people visit Asian countries and show the kids our OSG brand logo, I want the kids to be able to identify our company right away as a company in the water business. This is the case for example with Sony. When you show kids the Sony logo, they immediately know that it is a gaming company. That is what I want to achieve with our OSG brand logo. I want this to be the case at least in Asian countries. That is what I would like to accomplish in the future.
One of our customers actually told me that once the OSG brand logo achieves some level of penetration to the brain's awareness, it will be easy for people to remember as it is only three letters and not eight or nine like other companies such as Panasonic. Of course, the market valuation is 1,000 times different between the two companies.
---
Interview conducted by Antoine Azoulay & Ana Ruiz