What is your take on monozukuri and what are the strengths of your firm that makes you a credible and competitive alternative to overseas manufacturers?
There are different ways to describe the excellence of monozukuri, and I think the strength of Tel-Mic is that we hire young. Almost all of these employees don't particularly have a background in making things, yet are can quickly learn and succeed because of the database that we have created. Employees can look at our entire manufacturing history, designs, and products, and introduce better solutions to our customers.
We aren't your typical manufacturing company, and we consider ourselves more of a proposal company because we are able to aggregate different kinds of materials and processing methods. As I mentioned, the strength lies in our database, and our model relies on this idea of looking back in history and using that information to pick the best material and application.
After this step, we get down to the price, as customers are oftentimes requesting cheaper products. At Tel-Mic, we are able to introduce the best price depending on the lead time of production. If you want things faster, of course, we can comply, but things inevitably will be more expensive the faster they are produced. It really comes down to sitting down with the customers and hashing out the best price-to-features ratio with them in order for both us and our customer to get the best out of a deal.
In recent years we have seen an existential threat to SMEs in Japan, which is the aging population, which is especially prevalent in rural areas like Kariya City, in Aichi Prefecture where we are today. Your company has a very strong strategy in not just hiring many women, but also many young people as well. What do you see as some of the challenges and opportunities that come from operating in the world's oldest society?
One solution to the demographic problems facing Japan as you have mentioned is the hiring of young women into the company. This strategy was one that the company has adopted since the early stages, and something that we feel is a good solution to Japan's aging population. In addition, we are also adopting DX solutions related to the efficiency of our production lines, meaning that we not only have the young and energetic people needed to take monozukuri to the next level, but we also have several solutions in place for production lines to give those employees more information and a competitive edge. The company has often been praised for this approach to a clearly present danger. Despite Kariya is facing to the aging population, we are trying to hire a younger generation of workers to the company.
---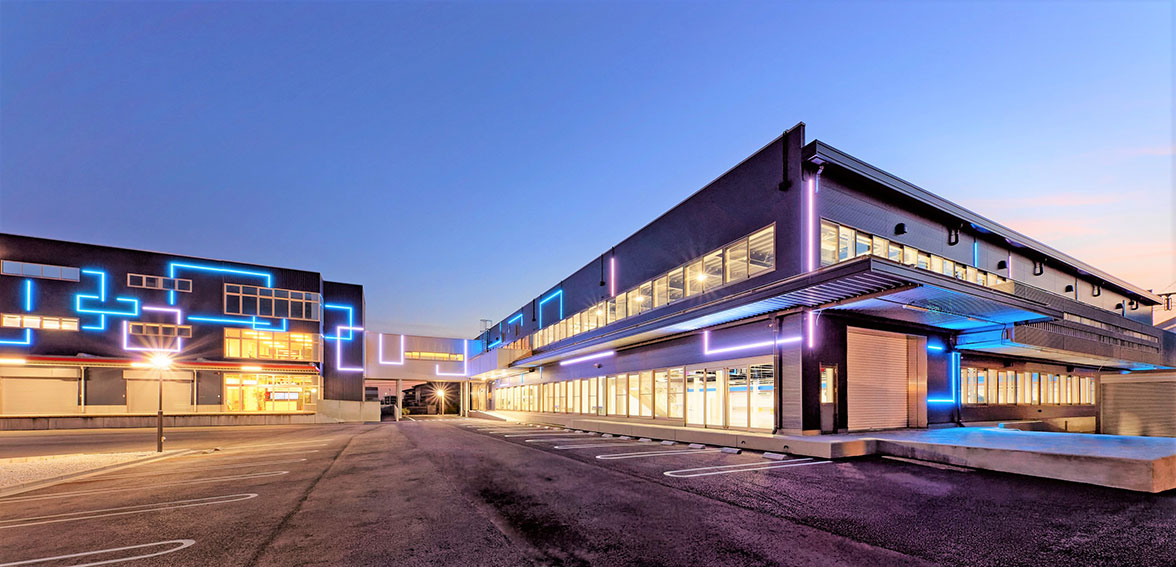 ---
One big challenge many Japanese monozukuri firms are facing is the transfer of technical know-how and expertise from one generation to another, and digital tools can be a vital tool in doing so. Can you tell us a little more about Tel-Mic's strategy to pass expertise to your next generation of employees?
The key is our database of designs which currently sits at around 400,000 different variations of designs. We have accumulated these designs so that even inexperienced new graduates can pick a solution from the database. That solution doesn't have to be the same product or material but could be a similar one, and someone without any engineering or technological know-how can perform this kind of comparison. This is how we address the problem and the solution to passing the expertise that has been accumulated by senior management.
Could you tell us more about your unique manufacturing process and how you can account for having such a low rate of defects?
First of all, every single new employee of the company must go through approximately one month of training, and that one month of training will provide the knowledge necessary to work for long. That single month of focused study really allows anyone to work in the company in a good manner and perform at a great level for 10 years or more. Of course, DX is presenting various different kinds of solutions in the production lines right now, and it really is inevitable that manufacturing companies in Japan are tending to increase their digital solutions.
Investment in equipment units is also vital, and as many manufacturing companies know, it is important to refresh and introduce new types of machinery. We have these kinds of activities happening in both of our factories, and this happens on a year-to-year basis. This is how we inhale new life into our production sites and continue to accumulate expertise in our database. I would say though, that seeing is believing and we are more than happy to show potential customers how our business operates.
We know that one of your core markets is the automotive sector, which is living a very transformative time with the switch to EV. One of the main components of this change has been the change in materials, with vehicle manufacturers wanting components made from lighter-weight materials which will increase fuel efficiency and reduce costs. Can you tell us what the impact of the automotive sector's transformation has been for your company and how you're catering to some of the new needs emerging from the sector?
Luckily, we are not just focusing on one particular segment, however, the biggest share of our sales volume is still the automotive sector. We actually have production for machinery, aircraft, transportation, and even amusement equipment. The company even supplies a famous amusement park in Japan with the wheels for their roller coasters.
---
---
Speaking upon the changes happening in the automotive sector with the transition to EV, the company isn't actually that dependent on the automotive market, and we don't only work with conventional types of materials but all kinds of materials including plastics, resins, and even metal alloys. We are capable of introducing solutions to all kinds of demands coming from different kinds of customers.
Of course, because of the COVID-19 pandemic, we did experience a downturn in sales; 40% to be precise, so that was a bit hit for the company to take. Luckily the company is starting to get back on track and we are well on our way to recovering that 40% loss. Even before the COVID-19 pandemic, the Lehman Shock way back in 2008 was crushing to our company. However, because of the happened we decided to rethink some of our strategies. Economic crashes are cyclical in nature, and this is not something that the company hasn't faced in the past, and I'm sure it won't be the last either. The company is always looking for new solutions to diversify our business model, alleviate the impact of a downturn, and get us back in the right direction.
As you mentioned Tel-Mic had a significant drop in sales due to COVID but also had quite a strong and speedy recovery. What do you consider the key reasons for this recovery?
Web marketing was introduced by the company and that really helped recover from the COVID shock. In fact, the web marketing of the company has been a tremendous help to sales. The company used to be quite conventional with its utilization of facsimile. . Web marketing has changed all of this, and with the click of a single button, we can now reach over 50,000 customers.
It comes down to cumulative efforts, we can generate 50-60 new clients in a month. Assuming a customer is satisfied with our work, that customer will become a repeat client, and order more from us time and time again. In this sense, it has become a win-win situation for us, not only sales-wise but also in the acquisition of new and repeat customers.
YouTube has also become a valuable tool for us to capture the attention of clients. Utilizing new and emerging social platforms we have been able to appeal to a younger generation.
---
---
Clearly, differentiating yourselves from conventional manufacturers in Japan is important to Tel-Mic. A proposal-type business that creates one-of-a-kind products without defects focused on digitally savvy clients is something that is rarely, if ever, seen in Japan. You've mentioned how you have thousands of different clients from different fields. How many of those are foreign companies and how many are domestic Japanese companies? Are you interested in finding new foreign clients?
Raw material procurement is coming from foreign countries and using our services. Chinese companies to be precise makeup 70% of our suppliers, and these are mostly raw material procurement companies. We have more than 4000 domestic clients now. However, we do not have any foreign clients.
Do you have any plans to offer your services to foreign companies in the future?
It is kind of an intermediate activity because we supply domestic companies here in Japan, and some of those Japanese companies will then supply a final component or production to a foreign company. We do have this kind of track record, but it isn't straightforward and direct with overseas companies.
Despite there being a lot of potential worldwide, right now we are not thinking so much about overseas clients, rather the focus is domestic. We still see huge potential in the domestic market. Especially here in Aichi Prefecture, which is oftentimes referred to as the "Heartland of Monozukuri". In total, The data is little bit old one but I believe there are over 440,000 different manufacturing-related companies here in Japan, so you can see from the numbers that we have only begun to scratch the surface domestically. The numbers are still positive and still promising. We believe there are plenty of opportunities for us to capture a larger market share here in Japan. Maybe once we fill the gap that we see in the market we might consider moving overseas, but our focus for the meantime is fully centered on the domestic market.
To be completely honest, web marketing allows us to sit on our chairs and do a lot of our work from our laptops. There is no longer a need to travel all around the country just to talk to customers. In a sense, basically, the working style and culture have changed, and the barriers to entry for doing business feel like they have lowered. I think that this has been a change for the better, and obviously for the company has resulted in better results sales-wise. In fact, our company is famous in Japan for being the only monozukuri company to have its own radio station that broadcasts our sales activities.
The station is called Pitch FM 83.8, and the idea behind it is to highlight the manufacturing sector in Japan and introduce it in a better light. We would like to change the perception of Japanese manufacturing and shine a more optimistic light on the whole industry. This station itself is kind of run on a B2B basis and really is one of a kind. I'm sure you've never heard of a Japanese manufacturing company that runs its own radio station.
---
---
When talking about your international business you said it was more procurement of materials rather than sales, and you mentioned 70% coming from China. We know that recently you have made some inroads in the Chinese market by setting up two overseas subsidiaries. Can you tell us more about the role of the Chinese market in your business and more about your international development plans?
We do procure a lot, and 70% of materials are coming from China for procurement and logistics reasons. We procure from almost 80 different companies in China, so you can imagine that entails a huge amount and diversity of raw materials and parts, so it is important to streamline our procurement to keep them in one place and decrease the price per kilogram when it comes to shipping. If you have different shipping containers coming in from different parts of China it can become quite costly, so we have made efforts to decrease the price per kilogram drastically. This has come about because we have opened our own subsidiary in China that can collect all the different materials locally and put them in a container sent to Japan.
Communication is important in this respect, and it is vital to keep clear communication lines open to Chinese local companies in order to expedite the procurement of necessary raw materials and parts. Additionally, it is also important to communicate with Chinese companies the standards of quality that are expected by the Japanese market and to make sure anything coming in meets those standards.
Of course, we would like our subsidiary to work independently and find local companies that we can work with in the future. It could be clients in China or clients anywhere else in other countries too. Mainly,, right now the subsidiary's role is product inspection that was made by Chinese company. t Essentially it works as a quality and procurement hub in China to supplement what we do here domestically. It can say that help reduce the burden and run the company more efficiently.
---
---
Imagine that we come back on the very last day of your presidency and interview you all over again. What dreams and goals would you like to have achieved by then and what would you like to tell us during that interview?
Essentially what I aim to do as president of this company is to create a platform that unites suppliers with customers. We work in this intermediate role as a platform that creates a win-win situation for all parties involved. Ultimately the goal is to have good margins, good profits, and happy affiliates, whether that is employees, clients, or our subsidiaries. Sustaining this sort of environment will lead to our success now and in the future. I will do everything I can to make this dream come true.