What is Microengineering's monozukuri, and your strengths that allow you to continue to compete and excel in the international marketplace?
Our company was founded in 1976 and is celebrating its 46th anniversary this year. The founder passed away eight years ago, but his management philosophy was "to contribute to society as a development-type company." He also continued to advocate that he would "challenge craftsmanship."
The founder said, "It is most important to listen directly to the voices of customers in the market and fulfill their requirements through technological development."
I joined the company 30 years ago, and since I was a new employee, I have listened to the founder's philosophy and proposals many times and received guidance. I am striving for corporate management that inherits this philosophy.
Our business started with polishing machines for semiconductor manufacturers. In Word,When we sold the polishing machine to our customers, we received a customer request asking if we could make a washing machine to wash the polished products. When we manufactured the cleaning machine and sold it again, we found that customer request machine for inspecting and measuring the products after cleaning. We received further customer requests, so developed and manufactured inspection instruments as well as measuring instruments.
Most companies in the world focus on their founding products and in-house technology. However, we followed the founder's philosophy and listened to our customers. Since our management philosophy is to "contribute to society as a development-type company," we started our product line with polishing machines, but we have continued to expand our business and product fields with cleaning and measurement, as well as factory automation systems.
---

Final polishing machine (CMP)
---
Our founder would always say that he wanted to be a company like a "supermarket" that has all the meat, vegetables and fish, rather than a butcher shop, a greengrocer or a fish store where the variety of products sold is limited. "When you call us, we can offer you a variety of meats, vegetables, fresh fish, and everything you want or need."
That was the idea and philosophy of the founder.
---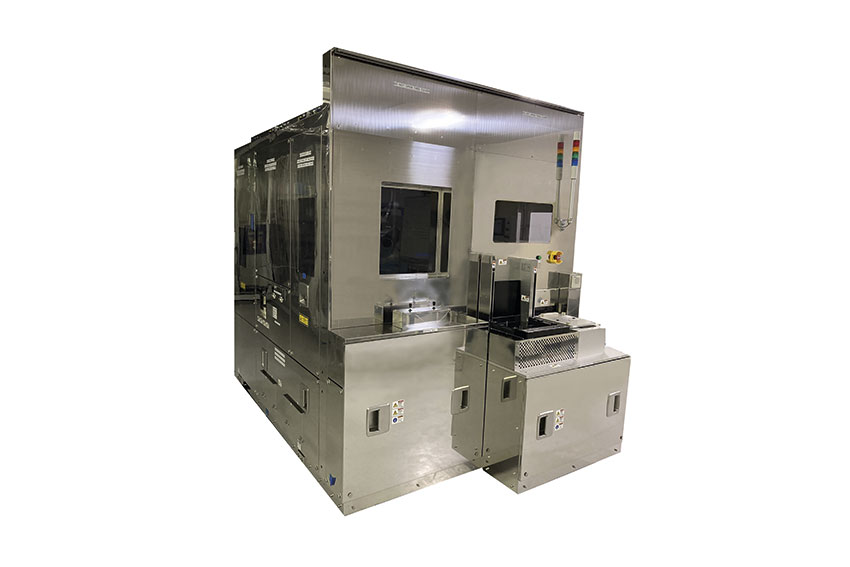 Inspection Machine
---
There's been a global shortage of microchips, and for the first-time major players like TSMC are looking overseas to establish fabs and diversify, with many identifying Japan as an ideal ecosystem. What do you think makes Japan the most reliable option for major semiconductor producers?
There may be various factors, but one of the reasons is that about 30% of the major manufacturing equipment manufacturers in the world are from Japan. Manufacturing in Japan allows you to receive after-sales service and maintenance of semiconductor manufacturing equipment at a lower cost than in other countries. Another important factor in the manufacturing industry is labor costs, which are currently relatively low in Japan.
Geopolitical factors are also involved. For example, if TSMC continued to manufacture only in Taiwan, there could be a risk if the relationship between Taiwan and China deteriorated significantly. Therefore, I think TSMC was greatly influenced by the call of the US government, but it set up a new factory in Arizona.
Furthermore, Japan is the closest country geographically, and the Government of Japan is also supporting efforts to realize semiconductor manufacturing here.
---

Auto Packing machine
---
What kind of technologies are you implementing into your machinery and devices to create a cleaner and greener fabrication process?
We are focusing on combined energy solutions. For example, in polishing, the amount of slurry used is reduced by using composite energy for the slurry, and as a result, the amount of waste liquid is reduced.
Another example is it is also used to reduce cleaning contamination of detergents. One of the composite energy systems is an ultra-fine bubble generator, which is one of the core technologies that can improve polishing and cleaning performance while reducing the amount of slurry and detergents used.
What kind of other applications or sectors are you looking to target with your ultrafine bubble technology?
The ultrafine bubble technology has been around for more than 10 years now. Originally it was developed for the purpose of agriculture to grow nice strawberries, radishes or sweet apples. It is also used in the fishery industry (fish farming). By using this technique, fish grow very healthy and big.
We have established this as a technology that can be applied to the semiconductor field and we obtained a patent for it. Heavy metal contamination is one of the most important issues that must be avoided in semiconductor manufacturing, but we have succeeded in developing an ultrafine bubble generator for metal contamination -free semiconductors.
In the future, we would like to apply it to technical fields other than polishing and cleaning.
---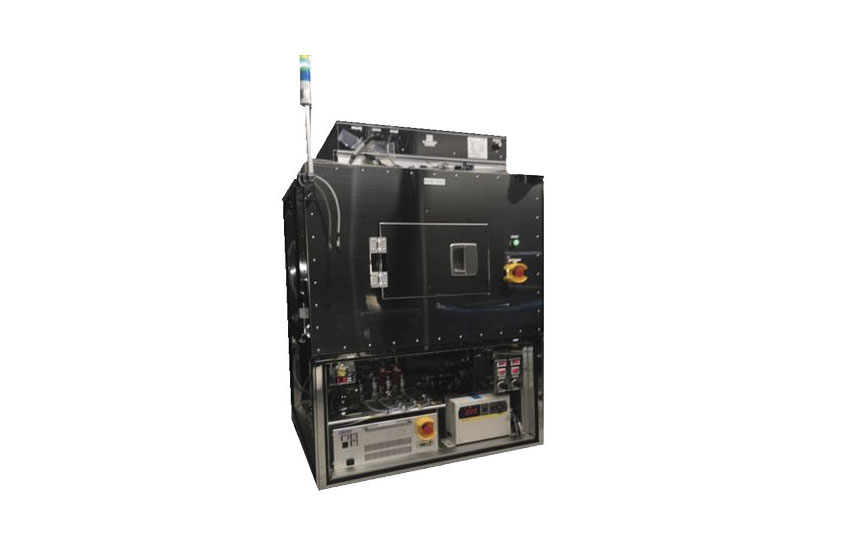 Dry Cleaner
---
In terms of the research required for this patent, did you collaborate with any other firms? Do you seek overseas partners as part of your R&D strategy?
We take a very positive and constructive view of partnerships with external and international companies. The ultra-fine bubble technology is patented by ourselves, but the technology is evolving day by day and, as I said, I am very willing to partner with other companies and engineers.
You've recently expanded into the medical market with your CIRCULA hand dryer, which has a unique mechanism to prevent infection. What was your motivation for creating this type of product?
It was jointly developed in 2020 when COVID-19 was expanding as a global pandemic. We had been investigating technologies and products to reduce infectious diseases from various perspectives.
We investigated and examined our own technology and data in a complex manner, and examined various things to see if there was any COVID-19 pandemic countermeasure that we could help with. As one of them, we even considered the development of a human body cleaning machine since we already manufacture wafer cleaning and FPD cleaning machines.
However, there were major challenges in achieving this, such as finding a cleaning agent that doesn't contain chemicals that are harmful to the human body. In addition, it is uncertain if the human body cleaning machine will continue to be used in the future, so we have abandoned this matter.
Is this type of hand dryer a one-off idea, or is it part of a larger strategy to enter or diversify into the medical field?
In June 2020, I was impressed by this technology when I had the opportunity to hear from a company (Air Labo Co., Ltd.) that supplies suction-type hand dryers to Yokohama Municipal Hospital.
In word, When I contacted, and found out the suction type hand dryer at that time was very expensive, large sized and noisy. But we were focusing on the manufacturing of consumer products to combat the COVID-19 pandemic and were seeking commercialization in this field with the approval of the medical equipment manufacturing industry. So I thought maybe we could develop something better that incorporated our semiconductor equipment manufacturing know-how and we formed a business alliance.
Is it unique to the Japanese market or are you also looking to introduce this product in overseas markets?
Of course, by exporting this product, we would like people all over the world to use the suction type hand dryer safely and securely, but currently there are only JIS (Japanese Industrial Standards) certificates and PSE (Power Supply Equipment) certificates that are legally approved in Japan.
To export these products, it needs to be certified in the United States and Europe. In Europe, CE (Conformité Européenne) certification is required. Exporting these products requires overcoming that hurdle, as they have not yet obtained the required certification.
---

CIRCULA
---
What is your strategy to develop your international business? Is there a particular region you're prioritizing?
With the exception of our existing overseas bases, Europe is the region we are currently lacking and most interested in. We also have a large number of customers in Europe, and we are now visiting those customers from Japan. With a presence in Europe, we can hear our customers in Europe faster and closer, and improve our service levels accordingly.
We have customers in the United Kingdom, Italy, France, Ireland and Germany.
We're thinking about which country would be best for us to be based in, and we're examining the situation at the moment.
What has been your strategy to handle the challenges posed by recent global logistic disruptions such as the recent Shanghai lockdown?
The measures that can be taken by a single company are limited, but one of the strategic measures, for example, is the transfer of flat panel display cleaning machine manufacturing to a factory in Changshu, China. The machine is very large, 20 meters wide and 40-50 meters long, so in addition to the recent logistics turmoil, this machine is produced in Japan, disassembled, shipped to other countries and reassembled. There was a potential challenge in being able to do it. Currently, the main market for this machine is China, so we stopped manufacturing in Japan and transferred it to China.
In Japan, there is a road traffic law that requires the width dimension to be less than about 3 meters and the height limit, but in China, the limit dimension is as large as about 5 meters, and things can be divided into larger part sizes. As a result, the design becomes easier due to the small number of divisions, and the manufacturing cost, assembly cost, and distribution cost are reduced.
Moving production of these large products to China is also one strategy to alleviate logistics challenges.
Let's say we come back to interview you again in four years' time for your company's 50th anniversary. What would you like to tell us about your goals and dreams for the company in that timeframe, and what would you like to have achieved by then?
I would like to further increase the number of employees and expand the business. On the other hand, we are not thinking of simply growing for the purpose of being bigger. In the coming years, many things in society will make further progress, and it will become increasingly essential to incorporate digital transformation into businesses. This is one of the things we have to do to grow sales and profits with the optimal number of staff in our company.
In addition, products and commodities decline or become obsolete over time, so it is always necessary to develop cutting-edge technology.
We must continue to work hard to develop the technology to sustain deposition over erosion. This is a very difficult task, but the DNA of our founding philosophy has permeated our management team and employees, so we will continue to faithfully implement our corporate philosophy and strive to continue our business.