In the last 25 years, Japan has seen the rise of regional manufacturing competitors who have replicated Japanese monozukuri processes but at cheaper labor costs, pushing Japan out of mass production markets. Despite this we still see many Japanese firms maintain leadership in niche B2B fields. Can you tell us how Japanese companies have been able to maintain their leadership despite steep price competition?
It is clear that Japan is being pushed out of these markets due to the island's lack of raw materials. Therefore, there is a need to innovate technology and create superior production lines. Japan was once known for introducing superior technologies and products to the world and I believe it is important for Japanese companies to come up with solutions to combat this severe price competition.
I believe that Japanese manufacturing is characterized by its commitment and loyalty to its customers. Japanese companies are always on the side of their customers and try to produce the highest quality products possible. We intend to continue to provide quality and reliable products that meet the expectations of our customers.
Japan is the oldest society in the world and in the next 15 years, one in three Japanese people will be over the age of 65, presenting two major challenges for firms. First, the domestic market is shrinking, meaning fewer people to sell products to. Second, there is a smaller pool of talented graduates to hire from, and thus replace older, more seasoned workers. Can you tell us what are some of the challenges and opportunities this demographic shift is presenting for Tenryu Saw?
The approach is very simple: our Tenryu saws are no different from other Japanese companies. What we consider as a general solution is automation to replace human labor. We are doing this to compensate for the decrease in labor.
Another solution is to strengthen sales to foreign markets. This is a way to produce high quality products here in Japan and expand sales of value-added products to overseas markets. I believe that these two solutions are the most obvious and clear-cut to the social problems facing Japan.
In recent times, we have seen the global supply chain be disrupted by the COVID-19 pandemic, which created very big logistical issues around the world, with China's zero COVID policy making huge backlogs for logistics companies. We know that your company has two plants in China for production. Can you tell us the impact that COVID had on your logistics and supplies? In the future, are you looking to diversify your supply chain?
No one could have predicted this. When the COVID pandemic broke out, it confused so many. The only thing we could do was react quickly and react in the right way. We have two factories in China and a dormitory on the same site. After the lockdown, we were able to restore the production lines fairly quickly, so we did not lose much in terms of production and management. I think our quick response helped us get through these tough times.
The dormitories were key to keeping production going. When the lockdown went into effect, we were given permission to continue production because it was considered a closed environment. Of course, this did not mean 100% production, but we did the best we could.
Supply chain disruptions are nothing new in China. There are always risks there. We continually assess the risks and have been there for the past 30 years. The introduction of the dormitories was one of our responses to this risk; even before COVID, we had problems with pollution and other issues. We have learned from our mistakes and we have learned by responding to our risks.
20-30 years ago, China was a different country from what it is now. Your company is known for its quality and superior engineering skills. How have you been able to ensure the same level of quality in Chinese productions, when compared to Japanese ones, especially 20-30 years ago?
It depends on the requirements of the market. An example would be the automotive industry, where the saws must be of the highest possible standard. These types of saws are mainly manufactured in Japan and sold domestically and internationally.
We manufacture in China, but we do not need to achieve the same quality as our Japanese counterparts. In China, we manufacture products that meet Chinese standards. The Chinese saws we make are not used in the automotive industry, but in other general markets.
We also frequently sent local Chinese personnel to Japan about 10 years ago. We allowed them to acquire knowledge of saw manufacturing and introduced Japanese manufacturing standards to China upon their return.
One of your most notable products is the LAQ series of blades. Can you tell us more about the LAQ series and what makes it superior to more traditional saws?
---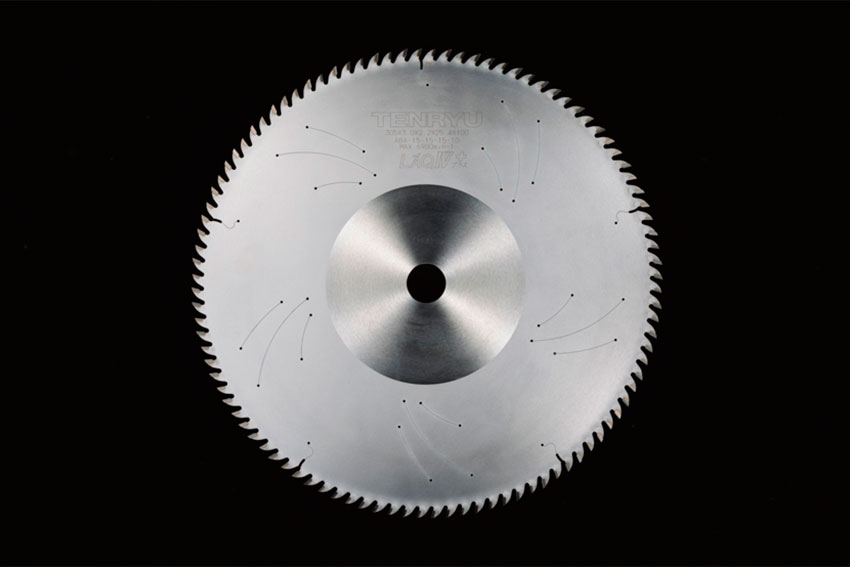 ---
Conventional saws have a tendency to lose balance between the base metal and the tip. Often, conventional saws try to increase the hardness of the carbide tips, which has the side effect of making these tips more fragile. The LAQ series minimizes saw wobble during cutting. This reduces the impact on the tips and allows the carbide tip material to be made even harder. This further extends the life of the. Thus, cutting costs are reduced for the customer.
With saw blades, many problems can arise over time such as teeth stripping and the dulling of blades. You have some coating technologies such as the TiN HSS Tool. Can you tell us how these coating technologies help overcome the challenges of aging equipment?
The coating itself is a very hard film that is applied evenly over the surface. Essentially, it acts as a protection against wear, thus extending the life cycle of the blade. Special coatings are applied to reduce blade edge wear that occurs when cutting steel. One of our flagship products is coated carbide-tipped saw blades.
Your company caters to many different industries and applications, including the automotive field, which is undergoing a time of great change with the shift to EVs and the emergence of newer, more lightweight materials. What are the effects that this change in materials has had on your business? Are you developing new products to meet the new demands of the automotive industry?
The automotive industry is clearly undergoing tremendous change right now and lightweight materials are key to that change, creating good potential business for us. With new materials, automakers tend to experiment with blending them and this creates a situation that is very difficult to cut. Conventional materials are easy to cut because we know what we are dealing with, but that is not the case now. By combining different raw materials, we are creating a situation where it is more difficult to cut. Our saws have the potential to cut many different things because of the technology and manufacturing know-how we have accumulated to date which can be applied in many different ways. We believe it is possible to make our blades last longer than conventional ones.
Our blades and saws are widely used for cutting automobile door moldings. As the entire body of an automobile changes with electrification, cutting of door moldings is expected to become less and less common. Also, the more different materials are introduced in the future, the more we will need to develop different types of saws to cut those materials.
Can you tell us more on the role that co-creation plays in your business model and are you looking for any co-creation partners in overseas markets?
Indeed, we depend on other companies for the production of cutting machines and other equipment. In order to take advantage of our saws, we need good cutting machines to bring out the best in our products. The saw is only one part of the cutting machine. These connections with cut-off machine manufacturers are very important to us. Long cooperation and trust is very important. Without it, we would not be able to deliver our saws to our customers.
It is clear that R&D plays a crucial role in your business. Can you tell us more about your R&D strategy and are there any particular products that you are working on that you would like to showcase?
---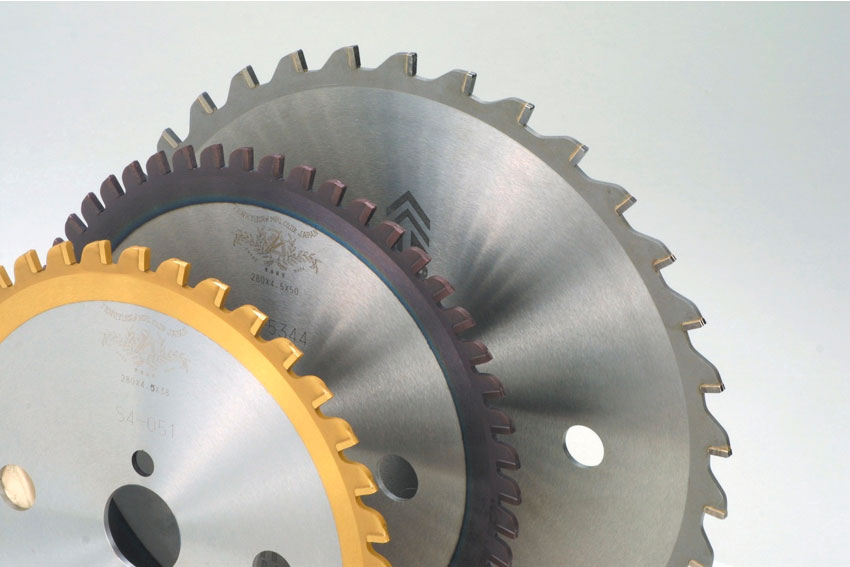 ---
Coatings are what we are passionate about right now. Depending on the type of coating, the final function of the saw will change. We are currently working on the most advanced coating ever, which will extend the life cycle of the saw and introduce better functionality to the saw itself. It is very important for Japanese companies to introduce products that add value and go a step further to meet customer expectations. Although it is quite difficult to enter a field where conventional saws were established due to price competitiveness and other factors, we are aiming to expand our sales to a field different from conventional saws. This is how we can win the market and the trust of our customers.
The SDGs are currently being considered by many Japanese companies. In fact, it is now very popular around the world. Extending the life cycle of saws will help many industries go achieve the SDGs.
You established a subsidiary in the past in Korea, but that has now closed, and since then, you have opened one in China, Thailand, Europe, India and Mexico. Moving forward, which countries have you identified for further expansion into and what strategies will you employ?
Naturally, we would like to expand into areas with growing and dense populations, such as India and China. The more populated a country is, the more it needs to be sawed. Africa is emerging as a new challenge, but each situation is different. It depends on the level of affluence in each country, because the richer you get, the more things people want for their comfort. More spending means more things to make with our saws and more materials that need cutting. The more things we have, the more our companies need.
Many things are changing in the world we live in today. China is a good example of this. I believe that CO2 reduction is a major issue not only for them, but for all countries in the world now. Factories in China have to operate at 30% lower capacity utilization than usual to reach the country's CO2 emissions goal. If we are going to reduce factory operating rates, we have to come up with a solution to maintain profitability. Our solution comes in the form of "quality. We are improving the quality of the saws we produce in China. We believe it is important for our products to be needed in the Chinese market and other markets.
Is there a particular goal that you would like to achieve during your time as president?
I would be lying if I did not mention sales targets and profit margins on sales. This is the first thing that every boss, CEO, or president of a company thinks about. Numbers are important, but beyond that, we place great importance on integrity and harmony, and that is the company's philosophy. We must be grateful to everyone involved with Tenryu Saw. This extends to our customers, employees, related parties, and collaborators. As the current president, I would like to convey this message of gratitude.