Could you give us an overview of how you started your company, and how you eventually became a supplier of manufacturing equipment for the semiconductor industry?
Initially, I wanted to do something other than the Science and Technology field. Still, since I have a material science background, I was called on by my friends and my colleagues to start a venture company, and I first began by supporting amorphous Si solar cell processing.
At first, we leased a garage and used that as a place to develop equipment for amorphous Si solar cells. That equipment is displayed on the 5th floor of our production building now. It all started in that garage.
We started in the garage because I got a hint from Hewlett-Packard in Silicon Valley. They started in a garage with a specific setup, and I witnessed the actual H.P. garage. I learned from them. I pulled in a Kyoto university graduate student, and together we began development.
We developed a new product, which we initially sold to a U.S. energy company called Arco Solar, an oil-related company, and Motorola purchased our products at the time. After that, major Japanese companies such as Hitachi and Toshiba were interested in our products, but they said Samco was too small a company and it was hard to purchase from us.
Once we'd done the research and were ready to start production of manufacturing equipment, Arco Solar in the U.S. contacted Samco. At that time, I'd only written a business plan and a thesis on my research, and I hadn't made any actual sales yet. I was amazed that we'd only had a one-hour meeting with Arco Solar, but they liked my ideas and technology and gave us a 5,000,000 yen down payment and purchase order. However, such a miracle never happens with Japanese companies since they are very conservative.
Major companies, such as Hitachi, Toshiba, and Fujitsu, did ask for specs and an estimate, but they never took steps to make a purchase. In contrast, Americans were open to venture companies, so Arco Solar and Motorola were the first customers we had.
When I came back to Japan, I met with Hitachi and said that Arco Solar and Motorola had purchased our products, and they said, "Then, since you have a proven track record, we'll buy it too. " I thought it was strange, but they said that if global companies are willing to purchase your products, they're reliable in Japan.
In Sunnyvale, Silicon Valley, we established the OPTO films research laboratory in 1987. During that period, most of our early systems were sold to U.S. companies. We focused on the U.S. to miss business opportunities because it takes a long time to make decisions when we are involved with Japanese companies. In addition, Japanese companies are conservative because making a mistake or failing will prevent people from getting promoted. Hence, people tend to take fewer risks to climb the corporate ladder.
There is a Japanese saying that "failure is the mother of success," I have experienced many failures and overcome many challenges to come this far. Our company started about two kilometers south of here, and we have evolved and grown our company so that currently, we have seven buildings across the Kyoto area. Two blocks away, there is the Kyocera headquarters. There's another Japanese company nearby called Nidec Corporation, and the president's name is Nagamori-san. He's a unique person, and I know him very well.
These two companies also started their sales in the U.S. market, evolved, and returned to Japan to become significant companies. For example, Kyocera started by selling I.C. packages to Texas Instruments, and Nidec Corporation began by selling small motors to 3M. We all started selling in the U.S., and that market gave us an excellent opportunity to grow in the 1980s.
Many Japanese companies are active globally, in markets like North America as well as Asian countries and anywhere across the globe. Samco is one of these players in the global market, and we are also listed in the Tokyo Stock Exchange Prime Market, with our current share price of around 3,000 yen, I think.
We want to evolve as a company through three key policies. We're focusing on quality while increasing sales and profitability through our technology. The first of those three policies are to avoid primitive mass production. So, we don't focus on mass-produced items. Secondly, we do not sell bulky, large, heavy products. Instead, we focus on smaller products. And thirdly, we are environmentally conscious and ensure that the products we produce do not affect or damage the environment.
We don't want to handle larger products because they require large factories, use of airplanes for transportation, and emit significant amounts of carbon dioxide. That's why making high-quality products that are smaller is easier for transportation. For example, looking back at history, Japan once had a great battleship named the Yamato. It was massive in size, and people thought that if it were huge, it would never be defeated. However, the U.S. military sunk the Yamato in 1945. Big things aren't necessarily successful, so making something small and compact, with high quality and high performance, I think, is more important.
Recently, our customers have started asking for larger products. Although I'm not for it out of principle, I consider my customers the supreme authority, and our customers are our priority. If there's a demand and customers require it, it's inevitable for us to change our direction and cater to their needs. As a result, equipment for fabrication is on the rise.
Through these efforts, we are confident that we will soon achieve annual sales of 10 to 15 billion yen. Currently, we bring in 6.4 billion yen, so with our new product lineup for fabrication and the latest technology developed, I am sure that our company will continue to grow.
We have been environmentally conscious throughout the past 40 years regarding environmental impact of the semiconductor industry. For example, we have developed a technology that uses LSCVD® (Liquid Source Chemical Vapor Deposition), which uses a liquid precursor named TEOS (tetraethoxysilane). By using this kind of liquid precursor, we emit less CO2 gas and so cause less harm to the environment. These are some of the many technologies and innovations we have developed to become more environmentally friendly.
---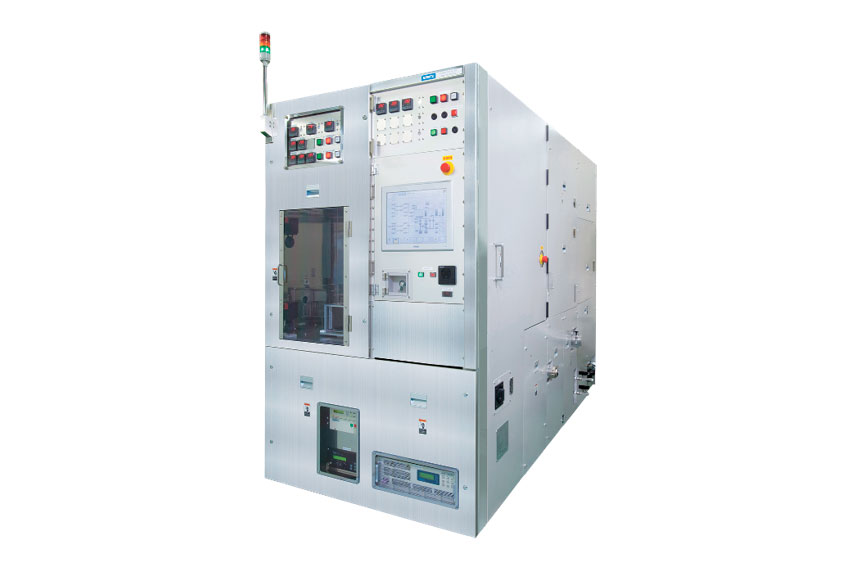 LSCVD® system PD-270STLC
---
Can you go into more detail about the technologies that you're implementing or developing for your equipment in order to create a greener and safer fab environment?
One example of being environmentally aware and friendly is that the conventional method of manufacturing semiconductors uses Fluorocarbons and Chlorofluorocarbons, a greenhouse gas that damages the ozone layer. So instead of Fluorocarbons and Chlorofluorocarbons, we have developed a cleaning technology using ozone and U.V. light. It is much more environmentally friendly and does not use ecologically hazardous gas. We developed this technology about 30 years ago to clean the surface of wafers, and major global companies are using this technology today.
Many companies are trying to localize their semiconductor production because of supply chain delays. Places like China, Malaysia, the United States and Japan are all competing to be seen as the most ideal partner for these major players. What do you believe makes Japan the most ideal ecosystem and the best partner for the manufacture of semiconductors?
Japan is attractive to global semiconductor players because many Japanese companies manufacture equipment, devices, or materials, and there are also companies that supply materials for semiconductors. In addition, Japan has many professional engineers from semiconductor universities and technical schools.
In the Kyushu area, there is a specialized school that educates and trains semiconductor-related engineers. What we are trying to do now is establish a base in Kyushu so that we can invite engineers from Malaysia, Vietnam, and the Philippines to do training. Then, we'll be able to take that technology and produce it domestically and globally. This move is not only going on in Kyushu. In Iwate prefecture in Tohoku, foreign manufacturers are doing the same, and there's also a similar movement going on in Tsukuba.
You were talking about selling your product globally. Which country or region geographically are you mostly targeting?
Our targets other than the U.S. and Europe are China and Taiwan, South Korea, Malaysia, and India. We're considering Singapore as well, but Singapore has a saturated market, so Malaysia may be a more attractive opportunity. Soon, we will be establishing a base in Bengaluru, India. Many predict that India will be the world's largest consumer and producer of semiconductors in 20 years.
What role does collaboration or co-creation play in your business model?
Our business strategies focus on high-value-added products. In that sense, developing countries may not be attractive markets, and there are already advanced companies in Singapore. We are now mainly focusing on the U.S. in terms of collaboration. We have our U.S. base on the West Coast and are currently discussing a joint project with an East Coast company.
In December, your company launched the CLUSTER H system which can provide full scale capabilities for compound semiconductor devices. Could you please talk to us about this product?
---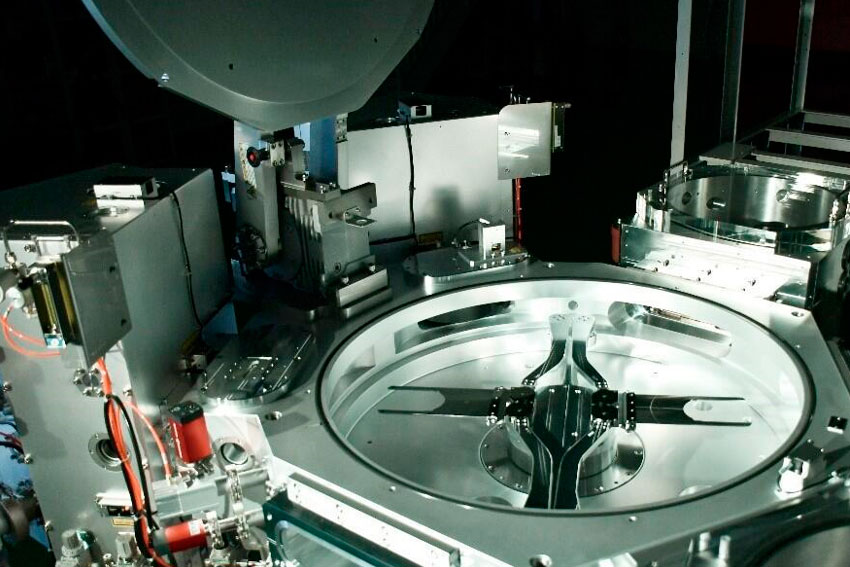 Cluster tool system "Cluster H ™"
---
The focus of our research and development effort is next-generation compound semiconductors. For example, silicon dominates 80% of semiconductor material, but we're not interested in focusing on this material. Instead, we are more interested in next-generation materials such as silicon carbide, gallium nitride, gallium arsenide, and indium phosphide. These compound semiconductors have various characteristics, such as faster electron movement and higher frequency operation than Si devices.
These qualities make it practical for 5G, 6G, and optical communication. Many advanced optical communication companies exist in Japan, such as Mitsubishi Electronics and Sumitomo Electric Industries. The next generation of compound semiconductors will be well suited for the next generation of communication systems as well as new supercomputers and quantum computers, the research for which has involved using our products by research centers in Tsukuba. We have also worked with many companies, which I cannot disclose the names of, working in some of these advanced areas.
Samco has six executive board members in total. The CEO plus five board members, and one of them is Dr. Murakami, who has been a research manager at IBM for over 20 years. He is an emeritus professor at Kyoto University. In addition, professor Emeritus Shizuo Fujita of Kyoto University, who has been researching compound semiconductors for more than 40 years, joined Samco this year as a board member. We have many specialist engineers with technological or scientific backgrounds, so we have a very high level of advanced science retained in our company. I, too, am a professor of advanced materials science at the Kyoto Institute of Technology.
As I said, we do not focus on doing a mass production business, but rather, we're focused on developing technology through innovation, and we focus on those compound semiconductors and material science which are sure to be popular in 20- or 30-years' time.
Within our company, we are trying to transfer our knowledge to university students and companies, not only domestically within Japan but in Southeast Asian regions. We have started a doctoral degree project where we welcome students from Southeast Asia and places like Singapore, Taiwan, Korea, and Japan, to learn about this field and evolve together.
I have this mindset because, as a scientist, engineer, and entrepreneur, I learned quite a lot from the past great founders, such as Mr. Ibuka and Mr. Morita from Sony. For example, I read their entrepreneurship book about the value of being unique in society and not just going for size and mass production.
If you think about Sony, they don't have any big products. Everything from the Walkman to cell phones, everything is portable. I also learned a lot from past entrepreneurs and applied that in my company.
What's important is to contribute to society. However, looking back at the past, I am very disappointed that some Japanese companies have been reluctant to contribute to the community. Therefore, I would like to offer my experience to the domestic and global society, aiming to become a global mid-sized company.
We're not aiming to hit one trillion-yen annual sales; we're looking more at 100 - 200 billion yen in size. We are neither a massive conglomerate nor a small company called a Chusho Kigyo in Japanese. We want to be a global mid-sized company contributing to international society through our entrepreneurship and innovation.
The three main pillars of your business are deposition, etching and surface treatment. You're also currently focusing on developing a fourth business pillar, which is life science. Could you please talk to us about your approach to this business and the strategies you intend to use in order to make it a success?
Our portfolio is 80% from semiconductors and 20% from other businesses, including life sciences. There is some crossover between life science and the electronics business. For example, we imagine a computer that creates artificial intelligence. We're also looking into connecting information to people, people to people, and through these technologies, we will be better able to treat diseases more effectively. I'm sure that soon our focus will prioritize life science.
---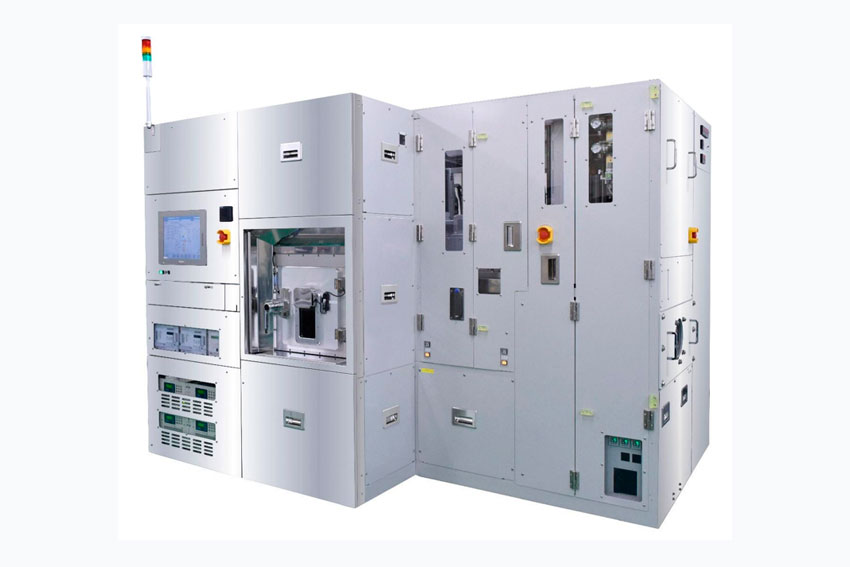 Dual chamber ICP etching system RIE-802iPC for High Frequency Filter Market
---
Let's say we come back to interview you again in two years' time for your company's 45th anniversary. What would you like to tell us about your goals and dreams for the company in that timeframe, and what would you like to have achieved by then?
As I have been mentioning throughout the interview, my objective is to make our company global - not niche, but a mid-sized company. By global, I mean that we are open to a global society. We currently have many engineers from overseas, many of whom are from the United States. We also have people from England, France, Italy, Australia, India, China, Korea, and Taiwan.
We want to continue opening ourselves up and continue being a pioneer in the innovation of new technology. Technology is the basis of our company, and our focus is not only on Japan. We are open to global markets.
There's been a discussion about relocating our headquarters to the U.S. or Singapore, but I would like to keep our center in Kyoto because I was born and raised here. Kyoto has a unique business culture. For example, if you go to a Japanese confectionery store like the shops in Kyoto city, go late in the afternoon, they'll say, "Sold out, come back tomorrow." These shops do not try to make more products because they know the appropriate amount for them while preserving the quality. They try to retain their customer-centric capability, which is the spirit of Kyoto business.
Another example is that Kyoto's people like to pursue uniqueness and be original. Copying or imitating other people is considered shameful. Many companies would like to copy, but that is considered something you should be ashamed of in Japan, especially in Kyoto. There are many unique companies in Kyoto, and Kyoto's companies have good connections within the local business ecosystem that supports them.
Samco has The Samco Foundation dedicated to contributing to science and technology, which hosts Nobel laureates and researchers and invites top level talent to give lectures. In a way, Samco has been acting as a hub in the field of academia. Nevertheless, as a company, it is vital to pursue profitability. As a global company, we aim for 100 billion Japanese yen in turnover and currently have 6,000 shareholders. We believe our role is to return profits to our shareholders and increase corporate value, not to mention our employees. As entrepreneurs, we would like to focus our efforts on further developing Samco.