The Japanese monozukuri philosophy has become famous since the end of World War Two. Now of course, Japanese firms are not only producing products for their domestic market, they're competing on a global scale, and QCD – quality, cost, delivery - must also be accounted for. In the case of your company, as a pioneer of plastic magnets, what do you see as the advantages of Japanese manufacturing?
One thing, I believe, is that Japanese people are quite sensitive and particular when it comes to detail, and that comes out in their manufacturing styles. I believe that being very particular about detail and wanting to really strive for excellence is something that you can see throughout the entire economy.
If we take eating establishments as an example, we see that there are a lot of different restaurants in Japan that are specialized in one specific cuisine. Oftentimes these restaurants will have one dish that is par excellence, and that is all they serve. This shows how attention to detail and striving for mastery in all the particularities of a certain field is alive in Japan's manufacturing industry.
One distinguishing feature of Japanese industry is that SME's account for 95% of all companies here in Japan. They also account for more than 50% of added value manufacturing that is exported. In the case of MagX, you can create prototypes, you can do mass production and you're very flexible in terms of your ability to respond to clients' needs. As an SME operating internationally, what advantages do you gain from being a smaller company?
I believe this is connected to the question that you asked earlier about the strength of monozukuri, which is relevant here too. In addition to being very particular about detail, the Japanese always try to making sure that their products are the highest quality possible, and that is also a strength not only of the monozukuri culture itself, but of SME's too. It is the ability to really focus on delivering high quality products, and sometimes even over-delivering on quality. It is through such attention to quality that they're able to win the trust of their clients.
I think one of the greatest strengths of SME's is that they are free to do what they want. They're able to make their own decisions with regards to how they allocate their resources and conduct their business strategies. Larger firms must meet the expectations of stakeholders with regards to delivering a certain level of profit, and that makes it difficult for them to change course or challenge themselves when it comes to perhaps going into a field that may not necessarily directly lead to profit.
However, SMEs are able to do such things. No matter how challenging a task may be, they have the flexibility and freedom to be able to try it out, even if it may not necessarily directly lead to a marketable product or something that leads to profit.
Could you give us an example of how your company has done that, where you challenged yourself in a new field, and perhaps it didn't go as well in one case, but then in another you were very successful?
Rather than giving an example which may require me to speak about some particular technologies, let me give you an example of what happen to us in the manufacturing of magnet sheets. In Japan, there were only four companies dealing with the making of magnet sheets. Our company, which is a specialized magnet sheet manufacturer, really specializes in this field whereas the other three companies are involved as part of a department or a specialized division of a larger company. They're not SME's, or doing it independently, but they are part of larger companies.
Eventually, two of those four companies in this business closed down, and our last main competitor closed their operations last March, so we are the only ones remaining in the Japanese market that manufacture these magnet sheets. In a sense, we are the sole survivors in the industry, and one reason for that is because that's all we have to survive on, and that is also perhaps a strength of the SME. In other firms that are operating under a larger company, if staying in the industry doesn't fit in with the overall business model that they are following, they're not able to remain in the game.
Let me give you another example. Our company is based on five different divisions. One is catering to industrial components, another to magnet sheet material, a third to stationery, the fourth is our sales and promotions division, and the fifth is our international operations. In the business that deals with industrial components, one of the applications for our magnetic material is in fan motors which are utilized in a number of electronic products like personal computers to prevent overheating of the devices. They actually play a crucial part in such products.
With the rise of tablets, the demand for these fan motors for PCs started to shrink, and the market itself was identified as a shrinking sector. For us however, whether it was identified as a shrinking market or not, it was still something that we needed to continue because it was utilizing our core technology. We therefore continued to maintain our supply of these fan motors for PCs, even if it may not have been leading to as high profits.
We continued with that and then we started to see that actually the trend changed. Now, with the rise of data centers worldwide, you're seeing these fan motors being used in servers. At one point, the business of fan motors was shrinking, but now the supply of our parts for fan motors is seeing historical profits. This shows how something that was once identified as a shrinking market can later on emerge as a great potential for growth. This is another strength of the SME, and apart from fan motors, another area with great potential for growth that our materials are involved in is sensors.
In the electronics field, Moore's Law suggests that miniaturization is driving forward the progress and making electronic components smaller each year. For a magnet producer that is helping contribute via motors, how are you adapting your products to this trend towards smaller and more finer components?
Our magnets are known for their flexibility, which provides great processing power and capacity. Earlier technologies like hard magnets are more difficult to work with, but our magnets have a greater level of flexibility because they are made out of a mixture that includes plastic, which provides the flexibility and makes it easier to work with. It is very, very good for applications that require miniaturization, such as fan motors which are very precisely built. One important aspect is that with greater flexibility, a magnet loses its level of magnetic force. Our technology is therefore able to ensure that it remains workable when minimized and retains the level of magnetic force required.
The Japanese population has the oldest average life expectancy in the world of 85 years. More than 28% of the population is over 65, which means a reduced labor force and less demand for products in general. Also, the population will drop below 100 million by 2060. How are you reacting to these population challenges?
The population decline and the aging demographic is not something that we're in the dark about here. It is something that has been happening over a long period so it's not as if we'll be seeing a sharp decline tomorrow. Since we are able to see and understand the elongated curve of decline, we're able to respond accordingly. For that reason, it doesn't necessarily pose a great deal of danger for us. Furthermore, we are able to identify what kind of business opportunities there may be associated with the aging population. It also provides a great motivation for us to continue to expand our business overseas. With regards to the challenge of recruitment, or the lack of personnel due to the aging demographic, we are increasing systematization and automation within the company, and that reduces the burden on workers and limits the need for more human resources. We're looking to continue taking advantage of technologies that can increase the capacity of our systematization. Also, we have a factory in Vietnam where we see a number of really talented staff, so moving forward I don't think our company will suffer too much if we are able to actively engage and employ talented staff from overseas.
We're seeing the Japanese government pushing for a move away from a treatment-based healthcare system for more of a preventative based system. With this, we'll see a rise in demand for medical devices, and your magnets are used in magnetic therapy. What opportunity is this push for more personalized, home-based treatment presenting to your company?
Not only are our magnets and magnet technology utilized in medical devices in expanding healthcare markets, but in terms of the magnets themselves, we see that they're also being used more and more to replace pins on bulletin boards, and things like that, within schools or nursing facilities. This is an example of something very small, like the market for those types of pins, now being replaced by magnets, so we're going to start to see some growth there.
China has a dominant share when it comes to the rare metals used in lithium ion batteries. One of the main components is neodymium which is a rare earth metal used in magnets. Your company uses rare metals such as samarium iron and hydrogen bond magnets, which are both rare earth materials. How do you secure supplies of these rare materials given the level of Chinese competition?
With regards to rare earth metals, we use samarium iron nitrogen, whereas our competitors in the field use neodymium. Furthermore, commodity prices of neodymium are quite unstable, often rising and falling, whereas the price of samarium iron nitrogen is relatively stable, so that is also a strength. These rare earth metals, and our magnets, are mostly used for motor based applications but another advantage that we have is that we're able to provide customized products for our clients, using a samarium ferrite hybrid. The strength of samarium is that it increases magnetic strength whilst maintaining the same size of magnet, so the increasing trend towards miniaturization and making things more and more compact is creating rising demand for samarium in the industry.
Some Japanese companies in the electronics field are partnering up with overseas companies to help them expand and increase their R&D capability. Are you looking for a co-creation partner to help you develop new technologies, and if so, what kind of partner would you be seeking?
When it comes to overseas partners, we're looking for more sales partners because we believe that in order to truly identify the needs of the local markets overseas, it would be best to partner with local companies and expand our sales capacity in that way. With regard to R&D partnerships, we are looking specifically to partner with Japanese based Nikkei companies, and together conduct co-creation and R&D. When it comes to magnetic materials, ferrites, plastics, resins and additives are all elements that come into play as we look to enhance our technological capacity in this field.
Conventional sintering and injection molding is useful, but creates a lot of waste, whilst the industry trend is towards smaller and smaller magnets. How are you making your production more sustainable?
Our approach to being more sustainable and contributing to energy conservation in manufacturing revolves around reducing the energy used in the manufacturing process as well as dealing with waste products that are produced. It's very important to think about how to reduce the hazardous toxins that are emitted as byproducts of the manufacturing process. Our approach is to try to reduce the amount of waste that we produce right from the beginning of the process, and we are very proactive when it comes to recycling materials that could be detrimental to the environment.
MagX has had a factory in Vietnam since 2001 and is also present in China. Moving forward, in which countries or regions do you see the most growth potential for your products? Where will you be focusing your strategy?
Our main factories are in Tsukuba, Japan and Vietnam. We do have a factory in Shanghai, but that is only for assembly, so more of our resources and investment go into our main factories in Japan and Vietnam. As for which markets worldwide we would want to market our products in, we consider the whole world is a potential market for the sales of our products so geographically, Southeast Asia is closest to Japan and we would like to continue to expand our export of magnet sheets to there. That business is picking up because there's been a trend away from wooden cabinets and we're starting to see more and more usage of steel cabinets, and that is increasing the demand for magnet sheets within Southeast Asia so we're looking to expand in that field.
---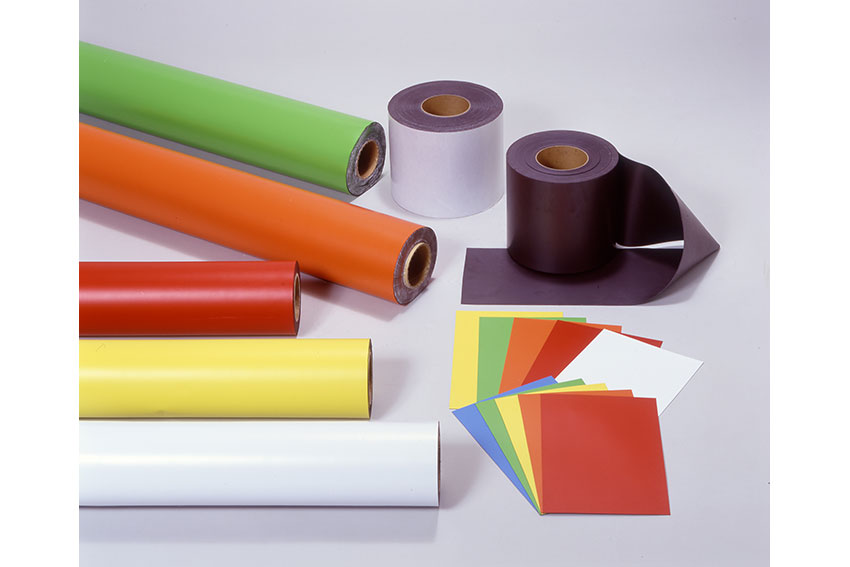 Magnetic Sheets
---
With the rise of the covid-19 pandemic, our business plan largely stalled. We had many business trips and big plans lined up before the pandemic, but two years have passed now and we haven't been able to visit these countries within Southeast Asia. However, there are many opportunities now to utilize e-commerce platforms in order to expand the reach of our products worldwide. One thing we've done is market our products on Amazon and as a result of that, we've been able to have our products sold in the US, Canada, Australia, Singapore, UAE, Saudi Arabia, the UK and Germany, all through Amazon. Now our products are in those countries, and I think that has been a great shift forward.
What would that be the strategy moving forward to grow e-commerce sales or are you looking to do joint ventures or perhaps an M&A to unlock a new market overseas?
We're not necessarily thinking about joint ventures or anything like that, but with regards to e-commerce, we're looking to be able to expand our e-commerce capacity beyond just Amazon. Our products that are sold on Amazon are being shipped out from our Vietnamese factory and we are looking to use this sales channel to roll out more and more products geared towards not only the domestic Vietnamese market, but also overseas through e-commerce platforms. Moving forward, we're also looking to play a larger role when it comes to ecommerce. Apart from e-commerce, we want to continue to expand our distribution channels here in Japan through local stationary stores and other distribution sites, without necessarily looking for joint ventures.
---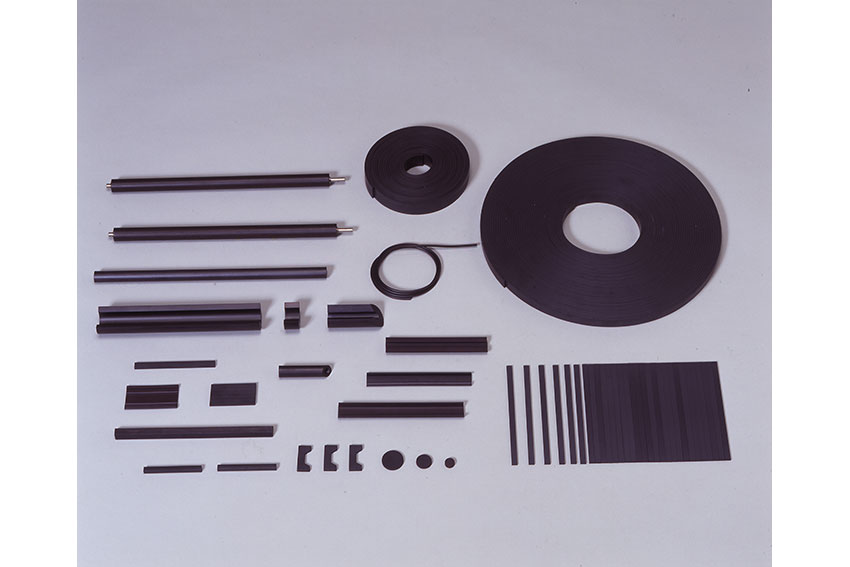 Extrusion Magnets
---
Let's say we come back to interview you again in four years' time for your 10th anniversary as president. What would you like to tell us about your goals and dreams for the company in that timeframe, and what would you like to have achieved by then?
Currently our business is centered around five pillars, but we're looking to expand that to eight pillars. The next time you come to interview me in four years' time, rather than sharing with you the outcome of how we expanded to having eight pillars, I would want to be a company that is able to share with you what we're doing next, and the kind of future we're looking into. I would be very happy if I could share with you at that time the next area that we'll be challenging in.