Over the past couple of decades, Japan has seen the rise of competitors who can replicate certain manufacturing processes and products from Japan at a cheaper cost. How have Japanese firms been able to remain so competitive in the face of this price competition?
Our policy is to provide high-quality products that exceed customer expectations. That has been our policy for the past 22 years since we started to follow the ISO 9001.
The Japanese population has the oldest average life expectancy in the world of 85 years. More than one third of the population is over 65, which means a reduced labor force and less demand for products in general. What are some of the challenges and opportunities this demographic shift is presenting for your company?
As you may know, in 2013, the Japanese government made a law to secure employment for the elderly population. Previously, the government had asked companies to secure employment for people up to 65. Now it is up to 70. The Japanese government is asking us to do our duty and make an effort to secure employment for people until the age of 70. We are now discussing how to secure employment for those who have skills and experience with the company until they're 70 years old. However, you are right that the labor shortage is a serious issue.
We have a subsidiary in Malaysia which is called Kovax Malaysia. It will be 33 years old this year, and over that time, we have developed many experienced and skilled workers there. We will choose some of the motivated younger ones and bring them to work here in Japan because communication between the younger generation in Asia and the skilled older generation in Japan is important.
Founded in 1930, you were the first company to produce waterproof abrasive papers and have since grown into a leading manufacturer of coated abrasive materials. Could you tell us what some of your competitive advantages are that have led you to be so successful, and also attract workers to your firm?
There are many different sizes and abrasive materials. Among them, we focus on the fine grain used for finishing, and we believe that we have achieved our current position by developing unique products such as "Assilex" and "Buflex" that have never existed before.
Can you elaborate on what the uniqueness of the fine grain is? What are the advantages of this fine grain?
There is nothing unique about it, but rather, we are just thorough in what we do.
What we aim for is a uniform finish of the work surface. This is especially important for fine grain abrasives, and we maintain product quality through strict material quality inspections.
You have three main brands. The first is Assilex, and then you also have Buflex, and then lastly, Tolecut and Tolex. Which brand is your current focus and which one do you believe has the most potential for future growth?
"Assilex" and "Buflex" are products that revolutionize the traditional method of applying abrasives on base material. These products have no base material which gives them excellent flexibility and allows them to contour to work surfaces. Due to these characteristics, they can even contour to OEM paint texture that has previously been sanded using conventional abrasive paper. If you'd like more information, please visit our web-site www.kovax.com/en/
Which one has the most potential for you when it comes to overseas markets?
There are different overseas markets, including advanced countries and developing countries. In advanced countries with higher labor costs, time is very important, so for these countries, "Buflex" and "Assilex" are more appropriate. In developing countries with lower labor costs, time isn't as important and they can use conventional abrasive products.
Normally after painting, the surface is polished. Polishing is very hard work, and it takes time. Before "Buflex" was established in the market, polishing was time-consuming. In those days, people did not like to sand on fresh paint, so they were opposed to using Buflex, but we explained that by using our product after painting and before polishing, they could shorten polishing time by more than 50%.
Now in Japan, the phrase "use Buflex before polishing" is already well-known. Not only in Japan, but in over 40 countries in Europe and North America. This is a very popular product in those countries, and we have a patent for it so competitors cannot copy it. They have similar products but they are not the same. Even the biggest multi-national companies have been trying to develop products similar to "Assilex" and "Buflex".
---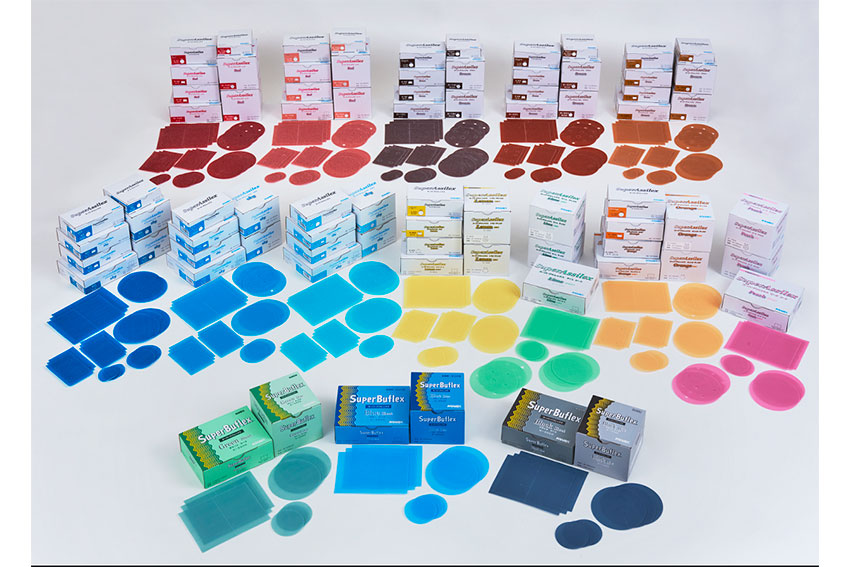 Assilex & Buflex series
---
You have a presence in Malaysia, Netherlands, Germany and China - developing nations as well as already advanced nations - which have very different levels of engineering skills and technologies. How are you able to ensure the quality of your products across these different international operations?
Malaysia is primarily a production site for us. In the Netherlands, Germany and India, we have sales companies that are all basically subsidiaries. When it comes to sales, we put local people in leading sales roles to take care of local needs.
For example, Kovax Europe is based in the Netherlands and there are no Japanese people working there. Dutch, French and German employees work there and they are dedicated to the needs and mindset of the local people.
I am not sure if this answers your question, but we believe that we need to cater to the needs of local people and localize our products in order to sell them. Maybe that is one of the reasons that we have been successful in those countries. In India, we have a short history there, but it is local Indian people who are operating our sales activities to meet the local needs there also.
Your products are used in a wide range of industries of which the automotive industry is the biggest for you. Is there any specific sector that you are looking to introduce your product to, whether it be here in Japan or overseas?
Yes, the precision lapping and micro-finishing field is a new sector we are focusing on.
What role does collaboration or co-creation play in your business model, and are you looking for any co-creation partners in overseas markets?
We currently do not have any specific plans for establishing joint ventures.
We believe that our sales agents and distributors from all over the world are our important business partners. In Europe, our subsidiary company, KOVAX Europe, develops sales through its distributors and sales agents in over 40 countries in Europe.
Besides Europe and India, where we have subsidiary companies, we also sell our products directly through distributors and sales agents that deal only or mostly with Kovax products. We have one sales agency or distributor in each country. We are now looking for potential partners in underdeveloped markets like Africa and the Middle East.
Over 40 years ago, we established a joint venture in one country. We started the joint venture and we taught our technologies and provided our equipment in order to produce our abrasive paper. We tried to expand the market there, but unfortunately the relationship was not very good, so we still have a negative lasting impression of this kind of partnership.
---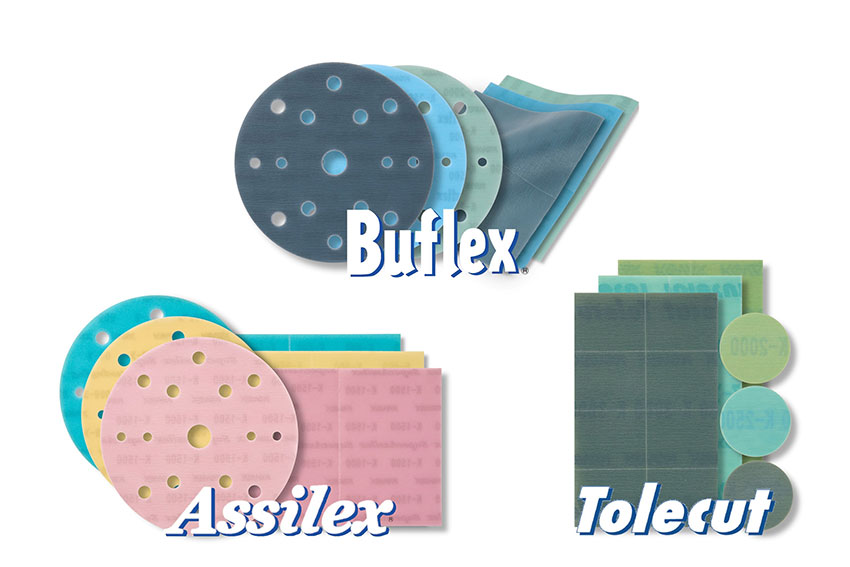 Hi-tech products
---
Which countries or regions have you identified for further expansion into, and what strategies will you employ?
I think the skills and capabilities of local workers are now improving, and we still have room at our site to develop more production capacity and improve skills further.
When we sell in the overseas market, cost competitiveness is important. I was MD in Malaysia for 10 years, up until 2021. In Malaysia, we are producing in a cost competitive way and I think that we should take advantage of that.
Imagine we come back to interview you again in three years' time. What would you like to have achieved by then?
This company was established in 1930, and 2022 is our 92nd year in business. We have a long history and our company's corporate philosophy is "More comfortable, more fun, more affluence". We create products that make our customers' work easier and are more fun to use. We believe that this is the way for both us and our customers to enjoy affluence together.
Our customers, suppliers, and employees are all important. Among them, employees are the most important because they are like family, and our policy is to return our profits to them. I am not sure what I'll achieve in three years' time, but our company's philosophy has been handed down for many generations and will not change even after many years.