As an island nation Japan is known for lacking natural resources, and the steel industry it is a prime example. Basic raw materials have to be imported from South Africa, China, and Australia to produce steel, yet Japan ranks as the third largest manufacturer in the world in terms of output after China and India. As an expert in ferrous and non-ferrous metal materials, can you give us an insight as to why Japan is so successful in steel and related industries despite being so resource-poor?
I think it comes from Japan's history during the industrial revolution. All the way back during the Edo period Japan was able to establish very good trade routes, applying not only to Japan itself but further into Asia. Establishing these trade routes became a predecessor for any industry, and of course, that includes the steel industry too. Later there was a necessity to step up production when WWII came, and there was a real need to utilize these materials.
After WWII ended, again there was a need for steel and iron, this time as the crucial infrastructure used to rebuild the country. Even to this day iron and steel contribute to important social infrastructure. As the economic evolution of Japan continues over time more and more steel is being used.
Japan's foremost position in steel production might be due to those trade routes established all of those years ago. However, now, year-on-year we are seeing a drop in usage and interest in Japan. We are able to continue because of the fundamental steps taken by Japan many years ago.
---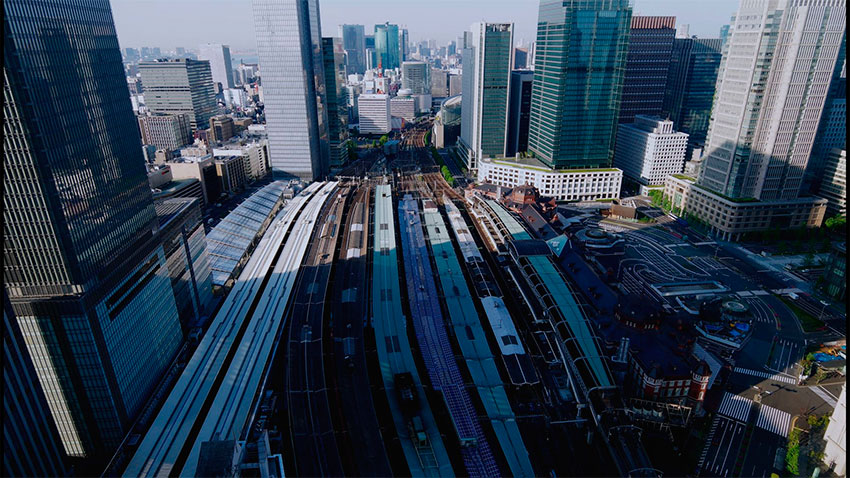 ---
That is a good point, and recycling itself is becoming a hot trending topic right now. For instance, there are tow types of furnaces to produce iron: Blast Furnaces and Electric Frunaces. You need new and fresh raw materials such as iron ore for producing iron from a blast furnace. On the other hand, electric furnaces only need scraps. In Japan today, blast furnaces account for 75% of iron production and electric only 25%. This is the complete opposite when you compare it to the American Market. There is a gap to grow here in Japan, and we are looking to expand the use of scrap materials in the future.
Carbon neutrality is also another trend we are seeing, and as you know, the Japanese government has said that the entire country must be carbon-neutral by the year 2050. We are seeing an increase in the reuse of materials and related recycling activities.
Looking at a more global perspective, the population is increasing and in November 2022 we saw the world's population reach 8 billion. Experts even believe that the population will reach 10 billion by around the year 2080. Obviously, with the increase in people, raw materials are going to become scarce. I'm not just talking about iron and steel here, moreover, food consumption is something that naturally increases with population growth. Needless to say, recycling and reusing materials is a kind of solution that is needed to tackle the problems our planet is facing. We will be there for the needs of society coming up with recycling solutions for these social issues.

When we interviewed Mercari two years ago, the president said that we simply will not have enough resources on earth by 2050 for the expected 10 billion people. Secondhand items need to have a better reputation and be better understood by end users. Nowadays we have terms like utilization, recycling, upcycling, and remanufacturing. You've been president now since 2014, so from your perspective, what change in consumer perception have you witnessed towards recycling products, especially here in Japan in those 8 years?
This is an example product here, which is some fishnet nylon products produced through upcycling. We take these products as raw materials and give them a second life.
---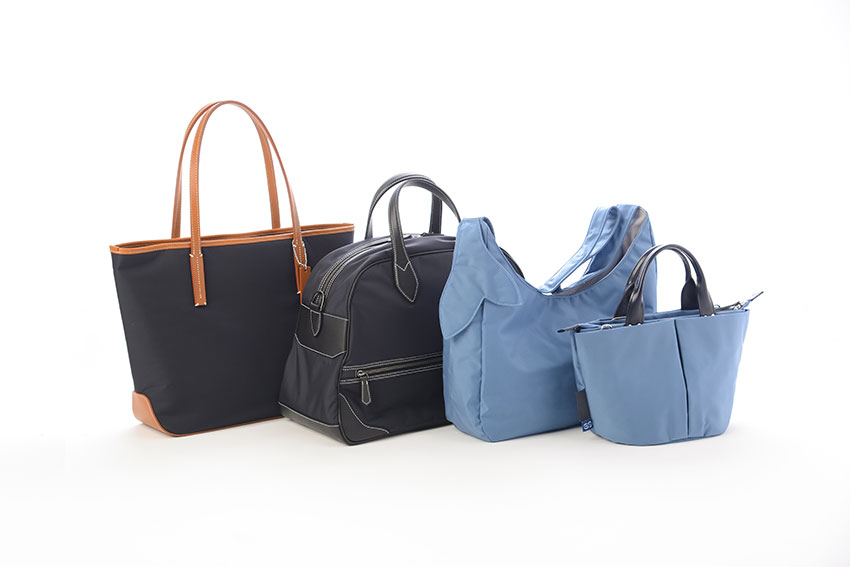 ---
It pretty much depends on how you see the situation, and it really relies on people's level of education and attitude toward recycling. Japan is a country that is widely known as a country that has recycling education embedded very early on, and kids are taught about proper recycling methods.
Our company itself is not particular in the market of using used products; it's more to do with Mercari. Basically, what we do here at Suzuki Shokai is take the raw material and produce raw materials, essentially creating a circular economy and giving used products a second life. In my opinion, it all comes down to the understanding of price. Branding itself is also important and that comes down to how you position and sell the product. It's just a matter of how you put that product in people's hands and how you sell the idea of a recycled product.

How do you ensure the stable quality of your reprocessed aluminum products?
Lightweight materials themselves are becoming more in demand in car manufacturing processes. Of course, we are facing this as well. We aren't going to look at this negatively, however, because there is still demand out there for the alloys we produce. Lightweight materials are wanted across the board, not just by the automotive industry. One example can be seen in the beverage industry, where aluminum cans are readily used.
Polyethylene terephthalate (PET) bottles have become an industry standard for bottled water and soft drinks and we are seeing huge demand for PET bottles in Japan. We predict that the same demand is going to follow with aluminum, where the cans are produced from 100% recycled materials on a one-to-one basis.
To put it simply, the demand for aluminum is great right now, and obviously, that isn't just for engines and vehicles, and companies like ourselves are looking beyond the automotive industry to other applications. New ideas and new technologies are being discovered at a rapid pace, and we are excited to see where our products can fit in.

In terms of your business, how are you adapting to the population changes taking place in Japan?
It is hard to answer that question because accessibility to raw materials is different per country. Right now the company is focusing its best efforts domestically, in particular the products we are producing in Hokkaido. The situation is very difficult to change, and as you have said, the labor force in Japan is declining. The aging population of course will lead to more needs in the labor force and the only way to compensate for this is through the government. The government needs to open its borders to more foreigners, making it easier for foreigners to come and work here, thus mitigating the damage of the declining labor force. Compensating this situation will help some enterprises.
From a foreign perspective, we could export things from Japan, however, right now we still see a huge demand domestically even though the population decline is still happening. Recycling could be the correct approach, and overseas there could be access to some materials that we cannot get domestically and vice versa.
With the switch to EVs, we know that copper utilization is becoming more prevalent in countries like the US and China. Right now I wouldn't say the company's focus isn't to approach foreign countries or companies, but, when the time and chance comes, the company is ready to introduce copper raw and recycled materials to EV production.

The Japanese government has made a big push to increase EV production and usage, and the government is giving out over JPY 100 billion in subsidies to the industry. When we talk about lithium-ion batteries, there are a number of different materials; obviously, you've got regular materials like aluminum, but then you've also got heavy metals and toxic materials like cobalt and manganese. All these materials together are very hard to recycle. From your perspective as an expert in recycling, how can we best recycle such complex components to ensure sustainability?
This is quite a problematic point and it makes answering this question quite difficult. First of all, cobalt, manganese, and nickel itself are found in less volume here in Japan, especially when compared to more conventional metals like aluminum and copper. Again though, it comes down to the client's decision whether to purchase recycled rather than raw materials. In most cases, the prices are the same or even cheaper than recycled materials for these heavy metals.
When we talk about the second usage of the materials, it could go the way of creating a byproduct. Essentially a locally produced and recycled product. This is the only way to see the situation for now, and maybe in the future we might have some more solutions, but currently, we don't see that happening.

In recent years you have done a number of acquisitions and spun-off companies. An example might be when you merged Tokai Sangyo Co., Ltd. with your plastic-processing department and formed ST Engineering, a company specialized plastic processing, or in 2019 you established EZOTEC, an IT-based company that brings its technology to recycling sites. Most recently you acquired Kimura Builders, a company that does demolition-based work. Can you tell us about the synergies you're able to leverage by having those different operations in your group? What was the thinking behind separating each business?
More or less all acquisitions and establishments were done to support the main business, which is resource recycling. Basically, anything to do with raw material upscaling and reuse opportunities. The understanding of these activities was that each company has its own specifics, which in themselves add up to our main business, growing within the industry itself.
In 2019 we actually established a joint venture with Hidaka Yookoo Enterprises and the Chiho Environmental Group to form a new entity; Hidaka-Chiho Metal Recycling in Thailand. We see them as acting like a sales company, basically taking motors and retrieving the copper out of them, then reselling that copper to China. Recently these activities came to a halt due to the COVID-19 pandemic, but we are hoping soon to bring this business back up on a greater scale.
EZOTEC's establishment came about because in this industry you inevitably have to embrace new ideas and new technologies. You have to grow according to the times and the needs coming from the market. The next company you mentioned was Kimura Builders, which is a wholly owned subsidiary. They do demolition work as you have said, and their acquisition came about because of scarce resources here in Japan. If there is a scarcity of resources, then perhaps you need to create the resources yourself. By doing demolition work we can take those materials and feed them into our recycling systems, creating new scrap material. All of our acquisitions and establishments are targeted and designed to grow our main recycling business.
---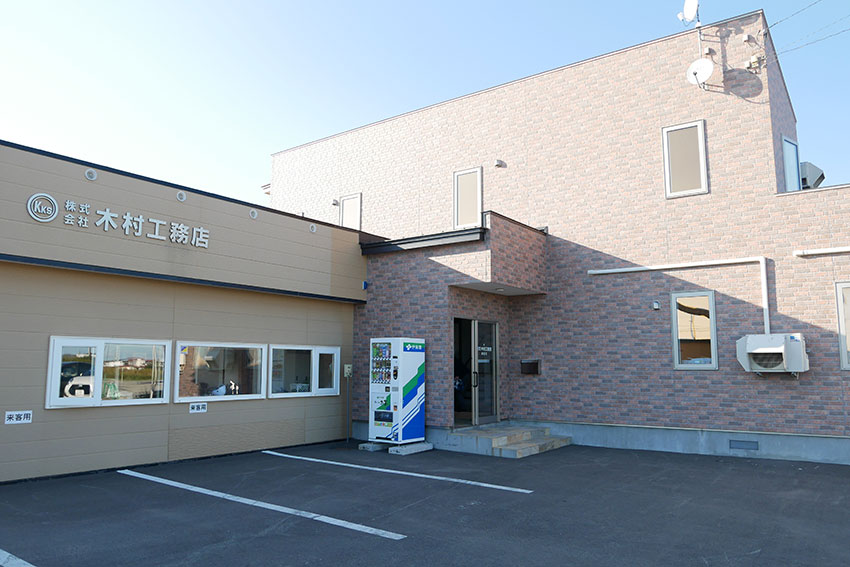 ---
You mentioned China as a destination for copper material from your Thai operation. Moving forward as president, which other countries or regions do you foresee growth in for the export of your products?
Right now, although we do have a footprint in Southeast Asia, all the roads lead back to China. The country surpasses the industry in many ways. Currently, the flow of raw materials from and to China is just immense. For the foreseeable future, we are not planning any expansion to any other country.


Imagine that we come back and interview you again on the last day of your presidency. What goals or dreams do you hope to achieve by the time you pass the baton to the next generation of Suzuki Shokai executives?
The biggest message I can pass on is to never forget your roots. I try to never forget where I came from and where the company started. This message is essentially the same one that the company pushes out to the world, essentially our mission. I would ask the next generation to keep doing what they do best, and to never forget the basic foundations as a human being and as a business owner. Treasuring our employees is also an important sentiment here, and by far our employees are our most important assets. Without the employees, the company simply wouldn't exist. If the next generation is able to continue this philosophy, I will be happy and I'm sure the company will continue to grow and prosper.