Over the past 25-30 years, Japan has seen the rise of manufacturers in East Asia who can replicate certain manufacturing processes and products at a cheaper cost and with economies of scale, pushing Japan out of mass industrial markets. However, we still see that many Japanese firms are leaders when it comes to niche B2B fields. How have Japanese firms been able to maintain their leadership despite the stiff price competition?
Well, the first and most important factor of Japan's strength, and especially the essential quality of monozukuri, is their ability to strive towards high quality and maintain that level. I believe that producing products of high quality is now something that is a global standard and it is recognized and highly appraised all over the world.
However, I do believe that of course there are different elements involved in terms of external factors like the Yen appreciating and things like that, which really helped the economic growth of Japan. When it comes down to it, however, the most important factor is that they have always continued to maintain levels of high quality, coming from various different characteristics of the demographic such as a good work ethic.
If Japan loses sight of this need for high quality, I think it will not be able to fulfill its mission as part of the global economy any longer. I believe that this is the mission of Japan's manufacturing sector.
In the next 15 years, one in three Japanese people will be over the age of 65 which means a reduced labor force and less demand for products in general. What are some of the challenges and opportunities this demographic shift is presenting for your company?
I think it is really important to understand the demographic issues. The aging population and demographic decline is the most important challenge that Japan is facing and is not something that is of the future, but is something we are facing right now.
Studies have shown that the working age population - from age 15 to 64 - stands at 75 million, in 20 years, they are saying that it will be less than 60 million. When you look at that, it is a huge challenge and even if you were to enact all the various environmental policies, it would take 20-30 years for them to actually manifest and take effect.
From that perspective, there are various elements and factors that we need to begin already implementing in order to deal with this issue, such as ways to increase productivity through the introduction of AI, IT, and various different technologies, together with really enabling each and every employee to up their skills level and the quality of their work in order to enable them to adapt to the rapidly changing society that we are living in.
As a company, we have adopted a kind of management policy that is really focused on enhancing the value of each and every employee and staff member. These days in Japan, there is a buzz about incorporating a business management style that focuses on human resources and enhancing the value of human resources.
I believe that by doing that, we can sustainably continue to maintain the business and continue to innovate. We are also looking to be a company that is continually able to respond to the demographic decline and the challenges represented by the demographic shifts in Japan.
As you know, bentonite is a natural resource and the key moving forward is to what extent we can extract the greatest amount of value from the resource by increasing manufacturing efficiency, using as little of the material as possible.
That is the kind of thinking that is going to enable us to move into this era where we need to continue to be responsive and be a company that can help to solve various societal issues and that is able to contribute to the environment in that way.
Bentonite is the core of your operations, as you mine and manufacture it. It is also known as "the clay with 1000 uses" and is utilized in many industrial fields such as civil engineering as well as chemical. Can you tell us why you decided to focus on bentonite and why is it so important to many industrial fields?
Bentonite has so many different properties that it is very useful to a number of industries. For example, it has a swelling property enabling it to greatly expand and absorb water. Also, it becomes viscous when dispersed in water and has the ability to absorb cations. Due to its various different properties and qualities, it can be used in a wide range of industries.
Just to give an example of how bentonite really supports industries in practice is the casting industry. A mold used for casting is called a casting mold, a material for a casting mold made by using silica sand as the aggregate and bentonite and water as the caking additives and kneading the mixture is called green sand (or casting sand), and making a casting mold from green sand by compression molding is called mold making. A casting mold obtained by this method is called a green sand mold, and the method of casting using a green sand mold is called green sand casting.
While many processing methods have been developed, green sand casting is used widely around the world because of its low running cost, high productivity per unit time, and other characteristics, and it is believed that about 70% of iron castings, which are used mainly as automobile parts, are made by this casting method.
The properties of bentonite vary depending on the geological environment and the type of mountains where it is mined. We conduct our mining near mountains in the Yamagata, Miyagi and Niigata prefectures of Japan.
One type of bentonite would be more suited to molding and casting, others suited more to the civil engineering industry. So depending on the geological environment, the type of bentonite varies and the industries to which it is best suited are determined by this.
Whenever there are shortcomings in the bentonite that we cannot make up for domestically, we import it from the US or elsewhere. Our strength is in mixing these different varieties of bentonite in order to create the best type of materials suited to our clients' needs and to the industry.
One example of this is that we are not only selling the product, but we are also consulting and we provide advice on enhancing the productivity of our clients. For many casting companies, we not only sell our product, but we also provide them with services to help them reduce the rate of defective products in their casting line and in this way, we are really committed to supporting our clients and we have been able to develop a strong client network that goes beyond simply marketing our products to them.
Your bentonite products are used in cosmetics as well as many other different types of industries. Which industry are you targeting growth in and are there any new industries that you are looking to diversify into?
One very interesting area where we are really looking to expand the use of bentonite is boring processes in the construction of geothermal power plants. In terms of geothermal power, it is said that it is a particularly promising industry in those areas that have high volcanic activity. Globally, Japan is third when it comes to the potential for geothermal power generation, the first being US and the second Indonesia.
However, there are various limitations that Japan still needs to break through in order to really become a powerhouse when it comes to this, such as the lack of labor and the inability to identify certain sites, but the government is really backing it and making a major push towards it in its bid to achieve the goal of carbon neutrality by 2050. Bentonite is actually used in the boring process, so geothermal power generation is an interesting field for us moving forward. Our target would be the domestic market.
In addition, in the fine chemical products business centered on refined bentonite and synthetic bentonite, and in the life science business in which life is the business domain, we are accelerating the development of new applications mainly through industry-academia-government collaboration. This is an area that also matches the social goals of the SDGs, and we believe it is necessary to concentrate investment toward improving corporate value in the future.
---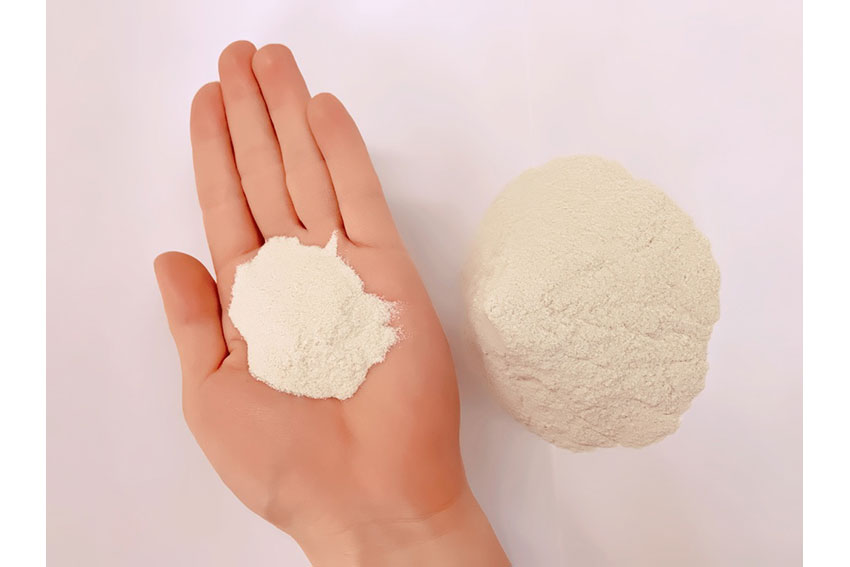 KUNIPIA
---
One of your flagship products is the KUNIPIA, which is refined bentonite by removing impurities and it also has the ability to exchange cations. What was the reason for developing the KUNIPIA and what are some of its applications?
KUNIPIA, one of our products, is made by removing impurities from bentonite to maximize the purity of montmorillonite, which is its main component. Bentonite, which has swelling and thickening properties, cation exchange ability, and other properties, is used in various industrial fields around us. However, bentonite and other kinds of natural clay contain not only clay minerals but also quartz, feldspar, and other impurities. These impurities may make such natural clay unsuitable for use in the industrial development, so KUNIPIA was developed.
We need to keep developing KUNIPIA and its properties and preserve our R&D capability in order to keep finding new applications. We have been able to actually refine bentonite and remove all impurities from it without adding any chemical substances to the process. Actually, we have been able to make it 99% pure and that is a core capability of ours, which we are very proud of.
Our factory in Iwaki (Fukushima prefecture) is focused on this processing and because of its ability to extract montmorillonite, which is the main component of KUNIPIA, it is then able to be used in various different areas such as the cosmetics industry, for example.
Recently, KUNIPIA has also been added to films for gas barrier applications. Its gas barrier performance has been highly evaluated and is expected to expand in the future. Just last year, we started a joint research project with JAXA looking into how we can use this process to develop barrier materials that can work in really high temperature regions as well as low temperature ones where the issue of gas permeation is most commonly found. It is quite interesting how that is being developed now.
What role does collaboration or co-creation play in your business model and are you currently looking for partners either in Japan or overseas?
When it comes to this kind of joint cooperative type of partnership, the key is being able to expand and do more with others than you could do alone, so these kinds of partnerships are key when it comes to R&D.
As for co-creation, we continue to partner with universities, research institutions and public and private institutions in order to continue to advance R&D in the field and investing. It has been a great asset to our company, but the key is not to just leave it at the R&D level, but to then make it into a business and turn it around and make it profitable. That is where the real fun starts and that is where it is really about how you can create the greatest value from these partnerships.
When we are looking for partnerships, the main priority is to establish to what extent we can expand and create value. We do not look at international borders; anybody could be a partner if they are the right fit for the objectives we have in mind. We definitely hope to be able to expand and grow into being able to contribute on a global level and serve the global market also.
When conducting construction or civil engineering work, fine cracks can appear in the concrete and this potentially means that water could infiltrate the construction site. However, KUNISEAL is a waterproof material that takes advantage of the properties of bentonite and it is used in concrete buildings as well as civil engineering works to prevent water infiltration. Can you tell us how KUNISEAL is superior to alternative materials such as PVC or rubber?
In placing additional concrete in building or civil engineering works, fine cracks develop due to the cure shrinkage of concrete. Especially, in an underground area, water infiltration from these cracks cannot be avoided. It is KUNISEAL that shuts out such water.
Conventionally, PVC or rubber water stops, and waterproof materials have been often used, but KUNISEAL, unique plasticized bentonite, has significantly improved workability, waterproof performance, and durability. KUNISEAL does not require technical skills, and is easy to install, greatly contributing to shorter construction periods and cost reductions.
---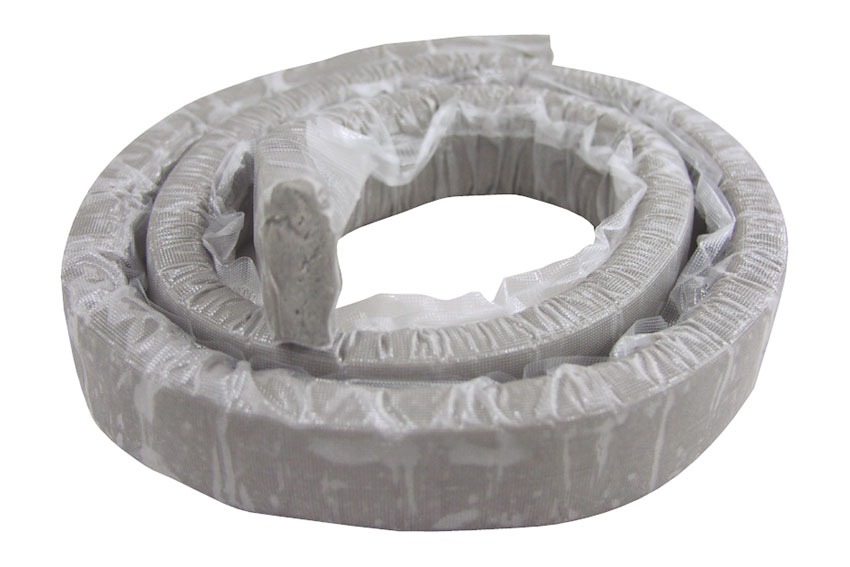 KUNISEAL
---
Since establishing your first overseas operations in the United States in 1992, you have most recently expanded to Thailand in 2015. Moving forward, what other countries or regions have you identified for further expansion into, and what strategies will you be looking to employ?
With regards to large global trends such as the one towards EVs within the automotive sector, or carbon neutrality, I predict that while there will be more electric cars on the road, not all cars will be electrically powered.
In some areas of the world, there will still be hybrid engines or in some cases maybe even gas-powered cars. From that perspective, I still feel that the casting industry is a viable business opportunity, especially when it comes to Southeast Asia.
With regards to the casting market, our products actually hold a 20% share in the Thai market and our one big focus is to expand our share their and continue to increase the business that we do. We would like to further penetrate into Southeast Asia and go beyond simply the casting application of bentonite, which is our main business as things stand at the moment.
Imagine we come back to interview you again in six years' time for your company's 85th anniversary. What would you like to tell us about your goals and dreams for the company in that timeframe, and what would you like to have achieved by then?
With regards to the business itself, I am really looking to see how we can make use of the one or two projects that are currently engaged in R&D and have them established in the world greatly contributing to society one way or another. We are still at the development stage, but if I could achieve that, nothing would make me happier.
Secondly, the key question for any company is to what extent they can continue sustainably growing and developing, so that is also a main focus for our company and my job. I really want to ensure that each and every staff member is able to continue growing their lives, and continue to keep developing and feeling pride in being able to work here.
Five or six years from now, if I were to be interviewed once again, I would love to be able to proudly share with you that we are a company that is contributing to society to this extent and that each and every member of staff is taking great pride in that fact.