Over the last 25-30 years, Japan has seen the rise of regional manufacturing competitors who have replicated Japanese processes by taking advantage of cheaper labor costs. However, Japanese companies remain leaders when it comes to niche B2B fields. How have Japanese firms been able to maintain their leadership despite the stiff price competition?
It may be just something within our particular field. I truly believe that we really focus on strengthening direct sales and direct support. That is our corporate policy upon which our operations are built upon.
Based on that, we really work to ensure that we can respond to and understand our clients' needs closely and have that be funneled into our product development process so that we can continue to enhance our products and deliver the best to our customers. I think that is what enables us to maintain leadership.
Our corporate policy and management style of direct sales and direct support is something that is not only rolled out domestically but also is something that is implemented very successfully in our overseas businesses. You see that in Korea with AKC, as well as in France with Horoquartz, where direct sales and direct support systems have improved our performance.
---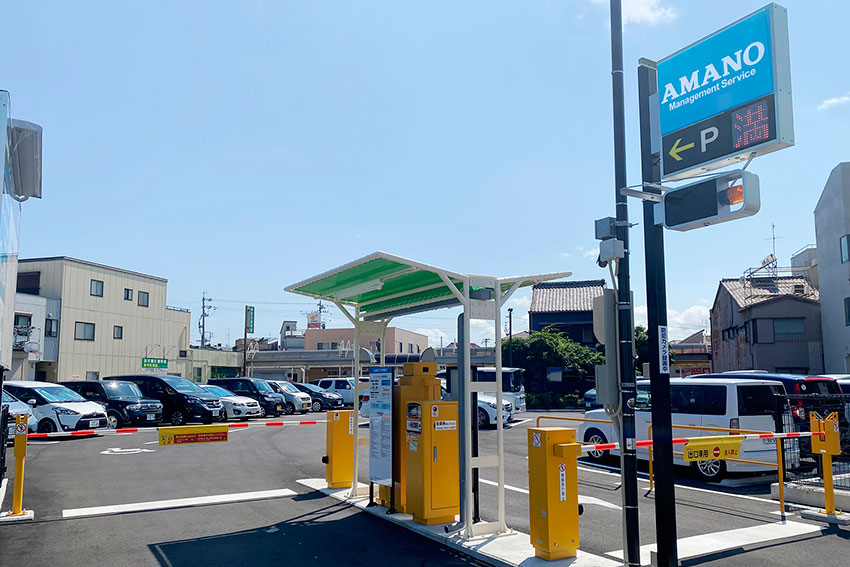 ---
More than one third of the Japanese population will be over 65 in the next 15 years, presenting two major challenges for Japanese firms: a labor shortage and a shrinking domestic market. What are some of the challenges and opportunities this demographic shift is presenting for Amano?
When it comes to our manufacturing operations, we do not feel the labor shortage. We responded to it with automation as well as optimizing and increasing the efficiency of our processes.
With regard to our software development sector, it is actually quite difficult to recruit talented engineers. Right now, we are stepping up our efforts in this area to recruit overseas engineers in tech fields and upskill our current ones so that they can increase their productivity. These are things that we are making efforts in, in order to respond to this situation.
Managing a business and its employees can be somewhat of a stressful endeavor, especially when you take into account salaries, scheduling, human resources, and so on. To help mitigate this, you have developed the TimePro-series of products, an integrated personnel and labor packaged software where data is seamlessly linked. What are the strengths of the TimePro-series?
The TimePro-series of products is used especially when it comes to working with time & attendance management systems and ensuring that employees do not end up working overtime and that companies do not violate employment laws designed to protect workers.
That is going to be important for all of these companies, especially considering the fact that the government has been emphasizing work style reform and the limitations and regulations being placed on things like the number of hours worked by certain employees.
This is something you will see being implemented more and more over the coming years across more parts of the economy, in fields such as medical with hospital doctors, logistics with truck drivers, and in construction with workers.
Therefore, I believe that the various solutions and systems we provide, of which the TimePro-series of products are the most up to date version, will help to support companies in these sectors to ensure the safety and security of their workers, and that they are in line with the standards in place. We see that there is still great growth potential, considering the fact that there are many companies that are still not utilizing time recorders, in addition to the aforementioned industries.
Currently, 30% of Japanese companies are implementing working from home, and with this setup, the need for more traditional time keeping methods, such as timecards, are becoming obsolete. Amano provides timecard terminals. With the rise of remote working setups, how will time keeping and labor management evolve?
We do believe that traditional timecard-based clocking-in and clocking-out systems may become obsolete, but there will still be a need to record such information through utilizing smartphones or personal computers, so we are planning to provide our services through such means.
With regards to our time recording terminals, we first opened our office in New York in 1964 for that. We expanded our business into New York and realized that there will always be a need for the management of employees' time status. Today, you may not be utilizing such machines, but using network connectivity and network compatible devices and terminals that are able to accumulate data is still something that is required. We are therefore looking to ensure that we have devices that cater to a variety of users from small to large scale requirements within the field.
Due to the COVID pandemic, the need for air purification technology was never higher. How did Amano react to this demand for air purifiers and what opportunities did it present to you?
With regards to how we responded to the need for air purifiers, we utilized our dust collection technology and we implemented that in our air purifier, the Amatsukaze, and have sold that during the pandemic.
Currently, we are conducting R&D to roll out technologies with which you can measure and analyze the viral particles that may be in the atmosphere and the environment. We believe that there might be demand for that as we continue to move forward, so we are looking into that kind of development as well.
Do you believe that the demand for air purifiers will drop as go back to normal, or because of heightened awareness around hygiene, do you believe that the air purifier market will still stay stable?
Particularly with air purifiers, perhaps demand will slowly decline, but when it comes to viral particles, I think there is still going to be huge demand, considering also the various types of viruses that come from avian environments, like chickens for example.
There are various viruses that can come from environments like that which could pose a danger or risk to humans. In such circumstances, I believe the kind of technologies that we can develop could be of use. There could also be future requirements for virus collecting technologies to be integrated into products such as ventilators, so we are expanding our R&D into such fields as well.
With the rise of robots, the process of cleaner has become more economical and cost-effective. One cleaning robot that you provide is the EGrobo, an advanced robotic floor scrubber. In addition, you released new products this October. Can you tell us how the new cleaning robot is superior to more conventional cleaning robots?
Actually, we have tied up with a unicorn company called Preferred Networks Company, and specifically their Preferred Robotics Company, to integrate their technology into a new cleaning robot that is even more compact than our conventional cleaning robots "EGrobo" and utilizes sensors for more seamless movement. We put it into the market on October 1st.
We are also looking to integrate this technology into our cleaning robots so that they are not simply conducting run-of-the-mill cleaning but are also able to gather data where you can monitor information from the various sensors regarding how they are moving and things like that. That would be done through a cloud system, and we are looking to have our machines have that kind of functionality.
Currently, our products are able to do scrubbing, but we are looking to see how they can actually further enhance the sweeping function as well.
Can you tell us what role partnerships and co-creation play in your business model, and are you looking for any overseas collaborative efforts currently?
We already have local group companies in North America, Europe and Asia. They may not be many in number, but they are growing steadily. In terms of overseas expansion, we are expanding in both geographic and business terms, and we are looking to be able to continue to expand our presence in this matrix and find partners in areas where we still have not had coverage. We see great growth potential. In that way, we want to continue expanding and strengthening our efforts.
For example, when it comes to Europe, we are doing good business through our Horoquartz in France. We are looking to see if we can expand and find M&A candidates in Germany and in the UK with regards to our time & attendance management systems and solutions.
With regards to Asia, I think we are looking to expand our parking system business widely and find candidates for M&A in that field. Our business in Korea through AKC is going very well, so we are looking to find similar partners to become more and more successful in the parking system business in Asia.
We are also looking for partnerships where we can fortify our supply chain when it comes to the manufacturing and distribution of our dust collectors.
---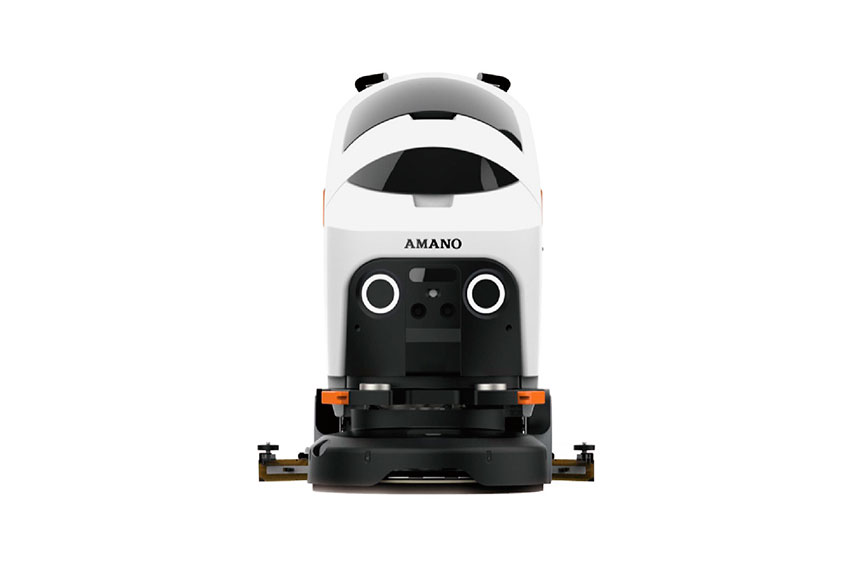 ---
The automotive industry is undergoing great change with the switch to EVs and the rise of CASE vehicles. Cars are becoming more akin to computers on wheels and parking lots will begin seeing a significant increase in the number of autonomous vehicles. How are you adapting to this change with your parking systems?
Our subsidiary, AKC in Korea, has already implemented and installed EV chargers in their parking lots and they have also created a parking fee calculation methodology for that. With that as a model, we are looking to scale that worldwide.
When it comes to Japan, there are various sorts of systems in place for ticketless and gateless systems, so we are looking to continue to expand our presence domestically by being able to cater to such services.
We also have services in place where the parking lots that we manage collect various data through cloud servicing technology that we can then provide to the parking lot management so that they may use it to further their businesses. That is something we also offer, and this is not only for parking lots for cars, but also for bicycles, and we are looking to expand that here in Japan as well.
Your business can be divided into the following segments: information and time management systems and equipment, parking systems, environmental systems and cleaning systems. Which segment are you currently focusing on?
All of them. Especially providing cloud solutions for all of these segments. All of these business areas can benefit from cloud servicing technology and we are looking to provide cloud-based solutions and such software.
In 2020, you began your latest mid-term strategy plan, and as part of your investment growth drive, you have the goal of building another pillar of business. Can you tell us what that new pillar of business will be?
I think it is very difficult to create a pillar that is entirely separate from the rest of our services and the rest of our businesses. We are looking to approach the development of the sixth pillar based on exploring where we can go at a deeper level with regards to our existing business areas.
By looking into those areas more deeply to see where we can expand into, something has the potential to emerge as a sixth pillar, and that is the approach we are taking. For example, maybe there could be a cleaning robot that can also do security.
Have you identified any countries or region that are key for growth in your international business?
We are looking to expand into India as a new market. In terms of products, we have the desire to develop a product that could be universally applicable to various markets and maybe one that can be developed through sharing our end processes so that we can cut costs and make it more affordable whilst rolling it out on a more global level. That is something that we have in store.
Do you have any idea about which type of products?
We believe all of our products have the potential to be shared across markets. They have a certain global applicability, so we want to find out how we can exploit that and draw forth that capacity.
Let's say we come back to interview you again in four years' time. What would you like to have achieved by then?
Four years from now at our 95th anniversary, in terms of numbers, I would like to be close to being a company with ¥150 billion in sales.. As for the kind of businesses that we conduct, I would like us to be more software centric. To not just be known for our manufacturing capacity, but also have our software be a driver of growth for the company.