What is your macro analysis of Japan's real estate market? How do you count for its resilience throughout the pandemic and what are your expectations on how it is going to develop in the years to come?
The real estate market within Japan is very attractive for investors because of its large scale. It can be considered number three in the world following the United States and China, in terms of size. Apart from that, Japan is relatively stable and has a high level of quality when it comes to its infrastructure. It also has a safe and secure environment. Japan's labour force also has very high standards, and maintains a high level of income security. So, for all of these reasons, and especially when considering the Tokyo area, you can see why investors have continued to enjoy stable conditions overall.
It goes without saying that growth in real estate market is highly linked with economic growth. Taking a look at mid-term Japanese economic outlook, GDP will hover around 1% according to some think tanks analysis. Although Japan is struggling with a decline in its population which will affect the real estate market, Japan maintains a high level of productivity which make up for the economic loss from shrinking labour force to some extent. Japanese GDP may not be as high as some other countries, to be sure, but economic growth steadily continues. Also, when we consider the population flow within the Tokyo metropolitan area, we are seeing an influx. The population is not going to dip. All of these factors combined provide a very stable macroeconomic environment that benefits the real estate market. There is still a high level of demand, and companies that operate in this market enjoy the stability that it provides.
Back in 2018, there was an outcry within Japanese media covering real estate stories claiming that there would be an oversupply of office space in Tokyo in 2020 and 2021 because of the amount of new space expected to be released. Then the coronavirus happened and people were encouraged to stay at home. We then started to see the introduction of flexible work place practices. Today we see that the market has sustained itself better than was expected. However, in the long term, some investors still have doubts. First, what are your expectations for the office market moving forward? Secondly, with regards to work style reforms with many people working from home, do you think we are gearing for a new normal or do you think things will go back to the way they were before?
First of all, with regards to our expectations for the growth of the office market, the situation was definitely not as bad as estimates predicted. However, statistical date shows that it did take a hit, and vacancy rates did increase and rent did decline.
In 2020, vacancy rate went up as Pandemic put a brake on leasing activity coupled with oversupply in Tokyo. While the impact still lingers on the market, there is a sign that increasing vacancy momentum start to subside.
Going forward, the demand will return as the economy continues to recover, on the flip side, there is expected to be an increased supply of office spaces in 2023. So it depend on tug of war between recovering demand and large office supply in 2023. We would like to closely monitor whether the large supply can be well consumed or not. But all in all, we foresee a slow and steady upward trend in regards to stability, a decrease in vacancy rates and an increase in the overall value of the properties.
However, we will start to see more tenants becoming more selective when choosing the kinds of properties to invest in. With that, you will see a big disparity between those high-performance properties with high usability, that are considered very friendly in terms of services, and those that are not.
With regards to remote working conditions, I believe that remote work is definitely here to stay in Japanese society. The work life balance and how companies are able to provide that for their employees is going to be prioritized. Those companies that do not offer flexible working conditions and make it an obligation to come to the office to work are not going to be attractive to highly talented employees in the future.
One research says that those that report in for work will stand at 70% in Tokyo in post pandemic times, while outside Tokyo that figure is around 80%. That being said, the decline in the number of workers going to the office will not necessarily reduce office demand.
In regards to the merits and demerits of remote work, there is a general awareness of the fact that it does affect the level and quality of communication between employees. When it comes to certain types of work, this can lead to a decline in productivity. Taking that into consideration, there is a re-evaluation of the importance of the office space, and the ways in which the connections made there can promote and enhance the quality of work.
When we consider all of these factors, although there is an overall decline in the percentage of those that need to report to work, we still can see the important role that the office plays as a central hub. From that perspective, there is going to be a continued demand for office spaces. In fact, even though the number of desks in the office space might decline, instead, spaces facilitating communication should increase. Another point is that offices will be need to cater to online meetings to ensure a connected environment in order to facilitate hybrid working conditions. The office space also provides focused working zones. For these reasons, and despite the fact that the number of people reporting to work is lower than before, there is still a huge demand and importance placed on office space, and this will continue without change.
As the role of the office changes, it will become a space that people choose to come to. The demands will be more selective in terms of the qualities and features that these spaces provide. The real estate market used to look at properties on their own, however now it is not only the location that is considered, but also the various services that are provided as well. To be more specific, not only tangible factors such as location, grade, but also intangible factors like wellness, environmental function and services for tenants(ex:a networking event among tenants) are regarded as important factors.
That has been a large factor in the overall quality being enhanced. For example, with the promotion of ESGs, there is a larger awareness and importance of value being placed on how these properties and services are able to cater to sustainable development goals, as well as the overall wellness of the workers. They need to be able to support the working conditions of the tenants. That is where we will see a change in the market. Features such as the services that it provides and the environment it caters to will change the nature of the market.
A large proportion of foreign investment in Japan has been in logistics, and logistics in Japan is seeing something of a golden age. When we spoke to Mr. Sakaguchi from CBRE Japan, he told us that while the growth of the logistics sector in real estate was well established in Japan before the pandemic, the pandemic did in his view serve to accelerate this growth. In general terms, do you expect the pace of growth in the logistics sector to continue beyond the pandemic?
The demand for e-commerce was expanding even before the pandemic, however as you have said, the demand for logistics facilities has continued to increase since the pandemic. It is said that vacancy rate is very low, standing at 2%, and we believe that even post Covid, in mid-long terms, there is lots of room for e-commerce growth since its penetration still lag behind the US and the UK when it comes to e-commerce. Together with that and the continuous growth of 3PLs in Japan, there will be a very healthy and robust trend within the sector. If we raise concern, large supply is waiting in Chubu and Tokyo area in 2022, 2023. Consequently, vacancy rate may inch up slightly, but demand also grow as fast as supply, so upward pressure in vacancy rate should be limited.
In recent years we have seen that the ratio of total investment volume in Japan's market that comes from foreign investors has increased. Can you speak to us about the importance or the need to attract foreign investors for your operation?
First of all, as I mentioned earlier, the scale, stability and standard of Japan's market makes it very attractive for foreign investors. If the services and the know-how that we have accumulated have encouraged more and more foreign investors to invest in the market, which is beneficial to a entire market in a sense that transaction volume is up. From our perspective, diversifying our clients base, country-wise, solidify our business as foreign investors come from different macroeconomic circumstances to those of the domestic investors, so their investment activity is quite different. This also strengthens our portfolio.
---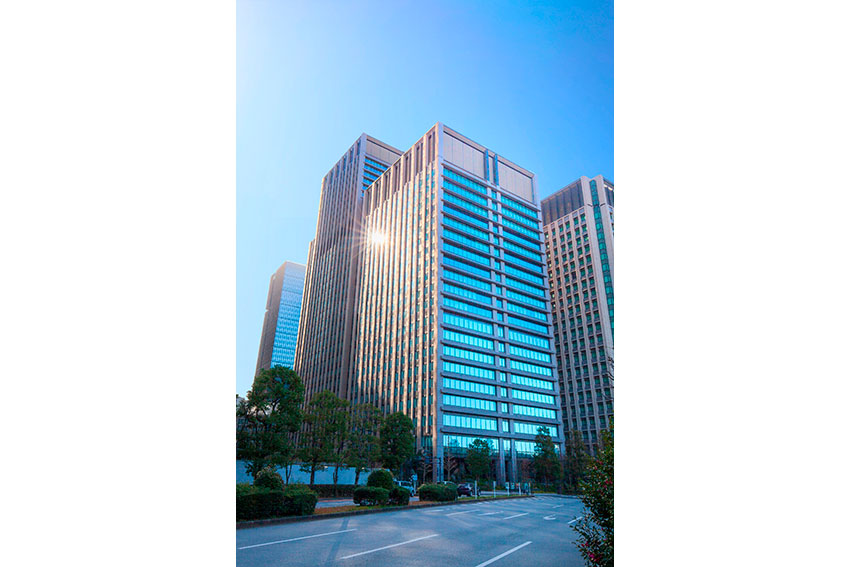 ---
I would like to ask you about your joint venture since the end of last year with the Canada Pension Plan Investment Board. Could you give us an overview of this venture? What was your motivation? What are your expectations, and what importance does it hold for your company?
We have a solid relationship with CPPIB, and we are looking forward to what the future holds for this partnership. We are grateful that they chose us to partner with. We have enjoyed high appraisal with them, and they have valued our group's know-how and the experience that we are able to provide. It is also a very profitable relationship for us, as it enhances our market presence as well as our overall value. This venture with CPPIB is specifically focused on value add strategy. We have a successful track record in term of value-add strategy, but if any there are more core funds than value-add funds up until now. However, on the occasion of this partnership with CPPIB, we are able to provide value-added funds, which allows us to provide a more diverse strategies to our clients.
Your company Mitsubishi Jisho Investment Advisers belongs to the Mitsubishi Estate group, which means that you have many strong partners domestically such as Mitsubishi Jisho Design but also foreign companies within the Mitsubishi Estate group, such as TA Realty from the United States, and other companies in Asia and Europe. What are some of the synergies that you are able to create between the group companies, and how do those synergies help you to offer products and services to foreign investors looking for exposure in Japan?
First, with regards to the domestic opportunities presented to us through our group, we have a number of companies that provide very rich services in the real estate sector, not only in real estate development itself, but in property management as well as design, brokerage, facilities and residential property management. All of these are different companies within our group which allows us to provide all of these different services to not only group's own buildings, but also our clients. That was the primary purpose for establishing our company in the first place. We wanted to be able to take advantage of all of these strengths that Mitsubishi Estate group companies have. An example of the rich know-how and the networking potential and value that we can provide to our clients in terms of experience and high levels of performance, is the management of the properties in the Marunouchi area. The management of these large properties is extremely complex. However, our clients can benefit from the fact that we have solid relationships with contractors. When it comes to construction, we can provide the solid networking and relationships that we have built with large contractors who are highly experienced in the field. That allows for high levels of negotiating power. This also applies to leasing as we have solid tenant relationships in this field as well. In these ways we are able to bring forth the strengths of our group and leverage these to provide a high level of services to our clients.
Our international partners are TA Realty in the United States, Europa Capital in Europe and MEC Global Partners Asia in Asia. These partnerships have allowed us to create a global platform. As Japanese investor's demand for overseas investment is growing, we can offer investment opportunities to investors who are looking to diversify their portfolios, within Japan, but also outside of Japan. Before, North America was the market for investors, and it remains the market for investors looking for stable returns on investments. However, as we are attracting investors who are looking to diversify, we are seeing more opportunities in Europe and we are able to provide for that, as well as in Asia and Oceania. Our company is not only able to provide our clients with a solid line-up within Japan, but also overseas in North America, Europe Asia and Oceania.. We are able to cater to the needs of our clients in this way.
One particular benefit for our domestic investors is the fact the TA Realty as well as Europa Capital provide not only core type funds, but also Value-added funds. Globally of course, there are other asset management companies that cater to both core type funds and Value-added funds, but it is quite rare within Japan. Therefore, that is one of our key strengths as we are able to provide that to our clientele.
---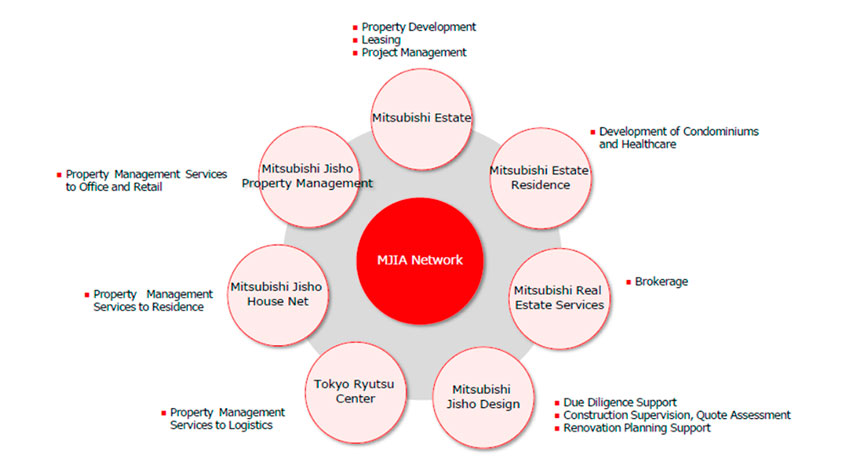 ---
As you have said before, having this diversity in asset types is quite unusual for Japanese firms.
Yes, it is quite rare. Earlier as I mentioned, what is rare within Japan is not the fact that we are able provide funds types other than core funds, but that it is quite rare for companies to be a one-stop shop for investors looking to diversify their portfolios overseas as well. We have both domestic and overseas funds at our disposal. That is what is quite rare in the market here.
Imagine that we come back to have an interview with you again on the last day of your presidency. What objectives or ambitions would you like to have achieved during your time as president?
That is a very interesting question for me at the start of my journey as president. My goal is that from the moment Japanese investors begin to think about making an investment, and regardless of what asset type or area they wish to invest in, the first fund management company that they consider will be our company. I want us to be top of the list. That is the goal that I have for this company.