Ishiai-san, we would love for you to start by telling us a little about yourself and your history. How did you come to join ABLIC Inc, and how was ABLIC established? What is your opinion of the current landscape for Japanese monozukuri firms such as yourself? 
Over the course of 45 years and counting, I have had a very diverse career within the manufacturing industry. Geographically speaking, I spent many years in India, the US, held positions in the UK, Germany and France, and had many days on business trips overseas. I worked with a variety of companies, developing their products, alongside Sumitomo Heavy Industries, Bayer, GE, Invensys, Arysta Lifescience and Cabot. Coming from my leadership experience overseas in global corporations, I became qualified in the Global Management System and developed a deep multi-cultural perspective, which is something not often found in Japan.
I have been in charge of more than five different companies continuously, without a break. My diverse leadership experience and lengthy career in manufacturing allows me to bring a keen perspective to the table. I learned a lot from gifted leaders overseas, such as Jack Welch who selected me to transfer from a management position in Japan, to come learn from him at the HQ in the US at GE Plastics. He taught me to concentrate on the objective, and to "be crazy enough" to have no fear, no concerns, or hesitation. Just concentrate on the goal and go for it with passion! Overall, I learned a lot about the leadership development process in the GE Crotonville taking courses suggested by Jeff Immelt during my days with GE. Here at ABLIC, I get to pass down the experience to my staff, like how a semiconductor works, from input to output.
I think another important lesson I learned from my mentor, Nani Beccalli (Ex GE International CEO) was to "be yourself"; whatever happens, it's important to just be yourself.
Regarding our company, ABLIC was established on January 5, 2018 as Development Bank of Japan's capital investment with Seiko Instruments to be a specialized analog semiconductor company, for which I joined in as CEO, it then merged with Minebea Mitsumi Inc. in 2020, and expanding our analog semiconductor production, becoming a core driver of their group companies.
ABLIC's origin has an extensive past in producing a variety of complex components such as CMOS ICs for watches, where it began its in-house development in 1970, based on the production of the world's first practical quartz watches.
My credo has been shaped by my past experiences; that is, to live life with humility, warmth and gratitude. This mindset extends to Japanese monozukuri. It really reflects the strength of Japanese companies, as they are often defined by their high quality. Product management and speed are crucial for embodying monozukuri culture in Japanese companies, but I think more important than all aspects, are the people in the company. They are the ones making the changes, and pushing the company forward. Even if a product is the greatest in the world, if the people working for that company are unmotivated, that product won't continue to improve and the sales will drop. Inspiring motivation in our employees is at the top of my list. Based on that principle, we can innovate and achieve continuous sustainable growth within our company.
Within our company workplace we have created specialized teams, which embody "takumi", a Japanese word reflecting the culture of craftsmanship. A "takumi" is an artisan, who has spent years in his or her workshop, learning all the unwritten rules, know-how, and most importantly, the intuition to craft the best, most perfect product. The way of the takumi is something that cannot be taught in a manual, or training book. It is a cultivated sense of touch and knowledge with a spirit dedicated to self-improvement.
A true takumi will produce the highest level of their craft, through years and years of experience, following the mindset of monozukuri. Our so-called craftsmen and craftswomen, pass their years of experience and knowledge onto the younger generation of employees through internal training. They also can complete professional training to confirm their skillsets (for example, National Certification of Machine Maintenance Operator).
We recognize that monozukuri is not only important in the manufacturing process, but is deeply connected to our customer's satisfaction. In the Japanese language, the attitude of how to fulfill customer satisfaction is called "omotenashi" – providing the utmost hospitality for the guest, with services given to them in perfect timing, leading to the most pleasurable customer experience. Our final goal is customer satisfaction through "omotenashi". This is achieved through high-end manufacturing, distribution, marketing, etc. – it is all a whole interconnected process.
Under the new company name, ABLIC, how have you taken initiatives to improve your company recognition and what sort of impact through such initiatives have you enjoyed?
Since our company took on the name "ABLIC" on January 5th, 2018, branding became a vital part of ABLIC's ethos, due to the decision to forge ahead on our own into the vast and expansive ocean of the analog semiconductor industry, without a recognized brand name, which we had previously. Therefore raising our company recognition to the market, public, and our employees, has been critical to our success, and we are continuously and strongly pushing our brand name. Considering the number of different operations we have ongoing in our company, I believe that by strengthening our brand, is a way to tie everything together.
ABLIC is a coined word combining ABLE (possible) and IC (short for "integrated circuit"), expressing that semiconductor technology enables possibilities. In addition, our logo consists of an upwards arrow, representing growth, combined with a diamond, representing integrated circuits, which together form an "A", the first letter of the company name. This, as a whole, expresses our corporate vision of striving to help society grow through semiconductor technology.
Under the name ABLIC, we have commissioned projects for internet advertisement, TV and radio commercials, metropolitan bus wrap advertisements, airport and train station sign boards, and billboards in both domestic and international locations. I'm often asked the question: "why does a B2B company need to push their brand so hard?". I answer that by presenting two reasons. First, our employees should have pride in our company and what we do, so when they see their company name in their city or local area, it will bring them joy. Second, displaying our brand to the public differentiates us from other companies. Most of the B2B Japanese companies don't pay attention to branding, but we are different. This is why we are doing such elaborate things such as sponsoring local events like the Akita Omagari Firework Show. I believe this encourages our employees to feel proud of our company name. In summary, regarding branding, everything is focused on employee motivation and company differentiation.
Through motivated employee teamwork, we formed what is called the "Global One Team", where we conduct deep communication between our customers and specialized ABLIC teams. Routine meetings on a regular basis between the Global One Team and our customers, are conducted to ensure production measures, inventory management, and inventory forecast are all headed in the right direction. This is completed monthly to ensure what we refer to as our 'Corporate One Target' will be reached. We achieved all our targets during the last fiscal years of 2018 to 2021. Notably, our profit has nearly tripled in these years. We are very proud of this track record of sustained growth and success , especially when compared to our competitors.
When possible, due to the pandemic work environment, we have face-to-face meetings with our customers, where we can hear direct feedback and requests in person. Additionally, outside of face-to-face meetings and on a global scale, if a customer has a request or demand we are able to respond within hours to address the issue.
We have experienced very strong company growth since the establishment of ABLIC, and have achieved a strong global position in our industry. A top priority of ABLIC is to focus on the global market outside of Japan. Currently 70% of our sales come from this area, and we are looking to increase that further. You may ask how we were able to accomplish this in a short period of time, and I think it comes down to our employee's work ethic. We put a lot of energy into employees under the brand name ABLIC. However, I think there is still a long road ahead of us, as we continue working towards our goal of becoming a top global role model in the analog semiconductor industry. I believe we can do it with our efficient and highly professional Global One Team.
---
Clean room at Takatsuka Unit in Chiba
Monozukuri craftmanship, transition over generations
Sign board at Tokyo International Airport
ABLIC bus running in Tokyo
---
Can you tell us a little bit about the decision to form ABLIC in 2018? What was the situation like prior to the rebranding?
The past situation before ABLIC was established, was very unfavorable. Many things in the company were inefficient and lacked focus. If this situation were to have continued for five more years, I really believe the company would have ceased to exist. The formation of ABLIC enabled us to change all of that. The company has expanded along with its entrance into the electronic devices and sensor business fields with new technologies such as our CLEAN-Boost®. Now we have a product portfolio like no other semiconductor company in the world, featuring a wide array of analog semiconductor solutions from battery-less sensors, UV cameras for aerospace technology, and components for automotive and medical IC's.

Being a niche company has allowed us to avoid directly fighting with other big Japanese competitors, which is a leading cause of failure in many Japanese companies. Our strategy is to think globally and explore the world seeking out global niches in the market. We also have to think internally about what exactly are our specific strengths, and to understand our weaknesses, too.
Right now we are quite happy to be in the MinebeaMitsumi group of companies, and they also have a very strong monozukuri work mindset. We have a good team culture and together we are able to create strong synergy. MinebeaMitsumi has a passionate focus on technology and a reputable presence within the semiconductor field. Coupled with that, ABLIC's monozukuri strength goes beyond just superior design. Our superiority stems from a cultivated sense of touch or feeling within the workshop; a self-developed intuition from our takumi craftsmanship culture, used to produce very specially crafted products. Planning these products and processes requires a lot of back and forth communication with our workers and management. By integrating the strengths of ABLIC and MinebeaMitsumi , we can collaborate and produce more added value to our products. Very recently our new operations starting in the Shiga Production Plant, acquired as a part of MinebeaMitsumi in the fiscal year 2020, is a major collaboration that will help us grow further together.
To re-emphasize, one thing that is repeatedly mentioned when talking about Japanese monozukuri, is added value, and I think that is something we continue to accomplish at ABLIC. Added value, in my opinion, not only comes from manufacturing high-end products, but also from enthusiastic branding of the ABLIC name, the continuation of product development, superior sales and support, and employee satisfaction, which in turn all deliver the best customer satisfaction. This is our monozukuri mentality.
How do you ensure the same level of quality and service to your global customers?
Our business is rooted in this mindset of providing the best possible, total service to our customers. As I explained before, we operate under the principle of being a "Global One Team". While we are a Japanese company, we are not limited to Japan; our efforts and customers are on a global scale, with sales and design efforts being done in the United States and Europe, and production measures operating in Asia. For example, by acting as a "Global One Team", we can provide the most efficient and comprehensive service for our customers, wherever they may be located. We are organized in such a way as to minimize wait time, bottlenecks, and find improvements in each process. By having a geographically diverse global operation, we can be sure that all of our customers benefit from our total service solution. Even though our customers are located everywhere in the world, our global network allows us to support them wherever they are. We pride ourselves on our quick communication turn-around allowing us to answer customer inquiries within a 24 hour window anywhere in the world.
Finally, it is essential to continue to investigate where the current top leaders are in the semiconductor industry, and how we can further improve our operation to reach the highest corporate position. This will ensure we have the ability to provide the best quality and service to all of our global customers.
Can you tell us a little bit about your product portfolio? Are there any particular products you would like to highlight? How are you adapting your product portfolio to the ever-increasing demand for greener products?
---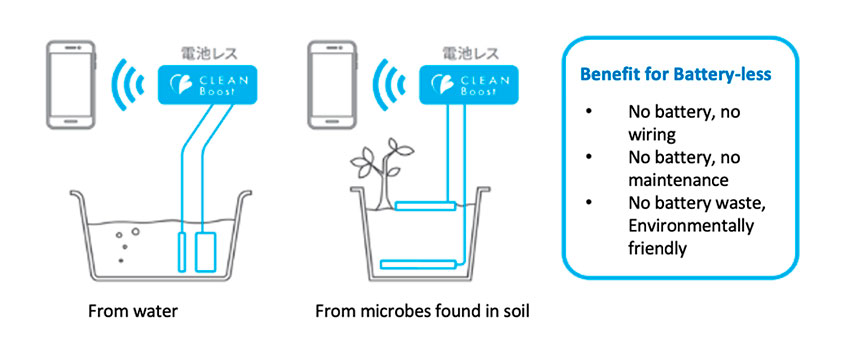 ---
Our company's portfolio actually consists of eight different product lines, and they are all in line with global SDGs. Our products continue to get smaller, more power-saving and smarter to save energy. This concept is reflected in our company slogan, "Small, Smart, Simple". We are always looking for more natural and renewable resources to utilize. Our portfolio consists entirely of analog semiconductor products, and we have a good eye for quality.
There are some exciting products in development now, but I can't talk about them presently, as they are not released on the market yet. We look forward to publishing news on them soon. Our R&D focuses mainly on new applications and components for products rather than new products themselves, as we see this as a more direct, immediate and targeted approach to support the customer. You could call it application development rather than research and development. For example, we have a technology called CLEAN-Boost®, that utilizes collected water and turns it into energy. We are exploring new applications for this technology related to water leakage sensors, for buildings and for the medical field. I think application development is a great approach to turn a problem into a solution. It really is a balancing act, because customers do not just demand a suitable cost, they also demand a specific function in a sustainable way.
Another notable product application of ours is the ultraviolet camera, "UVCAM", which was equipped on the satellite HIBARI, launched from the Uchinoura Space Center in 2021. The "UVCAM" observed the emissions of auroras appearing over the North and South Poles from the satellite's orbit in the near-ultraviolet band of 300-340 nanometers. This technology can be applied for future ultraviolet observations in the aerospace industry. One last exciting product development is for the rapidly expanding market of homecare and telemedical services. We are looking to such market and introducing innovative semiconductor products to more global locations in the near future.
Obviously, the COVID-19 pandemic has had a huge impact on companies all across the globe, and many have had to shift, change and adapt to the new environment stay-at-home orders have presented. How did the COVID-19 pandemic impact your company and what opportunities has it presented?
In Japan we call the situation of "staying at home" or "working from home": sugomori, which means to use resources only from your home dwelling, or in other words, 'nesting'. The demand for electronic devices and other home appliances has dramatically increased due to the pandemic, this has resulted in booming sales for ABLIC.
The transition to stay-at-home life and remote working has brought a great
benefit to our company. People's reliance on iPhones and other smart devices has seen the demand for our products increase substantially. More data centers are needed and the demand for semiconductors for handheld and personal devices has rapidly increased since the start of the pandemic. In addition to this growth, the demand within the automotive sector is growing because of eco-innovation within this industry. These changing market trends coincide with our company ideals and support a very bright outlook for our future.
Additionally, we have discovered that many of our employees do not need to commute to or work at the office. Working remotely eliminates unnecessary activities, redundant business formalities, reduces workplace hierarchical culture, and overall makes the company environment more equal and efficient. We have also reduced costs by decreasing commuting and office resources. This workplace cultural shift has also encouraged us to streamline both internal and external communication and enhance new leadership by the importance of efficiency, speed and concentration. These improvements were not only seen within our offices in Japan, but at our overseas locations as well.
To be frank, the pandemic has entirely improved our working style. Even before the onset on COVID-19, we had already implemented remote and flexible work styles, and the pandemic served to accelerate that change. Here at ABLIC, we prioritize that our employees should be comfortable with remote communication. Overall, online operations are great and effective, and I think more businesses will head in this direction. It's through this online world that we hope to find new customers and further expand our sales throughout Europe, the US, and the Western world.
Overall our global activity has increased, due to the 'stay at home', 'remote-based', sugomori trend. This trend has helped our company achieve its targets and objectives and to continue on our path to reach the highest corporate position within the analog semiconductor market.
You mentioned that you are trying to promote your products overseas, are you looking for any collaboration partners in foreign markets?
Yes, we are. We do have a target list, but I can't divulge details right now. In Taiwan and the U.S., we presently have some new collaborations in the development process. We are looking to work with some new design houses and external professionals both in Japan, and globally. In fact, we're already collaborating with a number of university professors to develop new technology.

As I cannot disclose specific details, all I can say is that our overseas list involves a lot of professionals. Regarding international business partners, we see no borders. Wherever there is a need we are willing to work together with others. We are focusing on current global objectives and trends where we can present our niche product applications and showcase our superior technological strength and quality. Geographically speaking, our strategy moving forward is to expand our presence in Europe and the US.
Lastly, the global shortage of semiconductors due to current political affairs, is currently a huge issue, and ABLIC plays an integrated role in this dynamic; the global supply chain and geopolitical factors directly involve ABLIC. Additionally, due to the pandemic the demand for semiconductors has risen worldwide, therefore there are many new opportunities to expand globally. Our products take time to develop, but the end product is highly valuable to customers. In order to further expand outside of Japan, we are working to enhance our English communication skills within our Japanese staff. We are working to expand PUBLIC's exposure to an English reading audience by renovating our web content to be more readable to global customers, and investing in digital marketing campaigns to secure new B2B connections.
As someone with such a strong international background, how have you approached the challenge of changing the culture of this company, and of bridging the communication gap between Japan and the English-speaking international market?
For the first six months here at ABLIC, I had face-to-face meetings with almost all employees. That was about 800 people, including those living overseas. Through this, I could listen to our employees and identify issues. It was important to me to gauge our employee's individual situations, how they felt, and what they thought of the company's current position.
I truly believe that internal communication is very important. As a result, we have conducted a variety of communication opportunities and events such as English Day, Global Sales Conferences, and Round-Table Discussions, allowing us to bring together globally-minded people inside and outside of Japan, setting up direct communication opportunities with top management representatives across borders and throughout different time zones. I really believe in the potential of our staff and I want to change their mindset to be even more 'out-of-the-box' and not a 'typical employee', so they can confidently communicate and collaborate with international customers.
Could you tell us more about CLEAN-Boost®, your method of capturing, storing and boosting power generated by minute natural phenomena, then transmitting signal without the use of a battery? What are some current and anticipated applications for this technology?
The basic principle behind CLEAN-Boost® is to use minute natural energy to generate electricity. Our product is composed of a sensor ribbon and transmitter tag built-in (CLEAN-Boost®), and is capable of sending signals through Bluetooth without a battery or any other kind of power source. The ribbon is extremely sensitive and can detect water leaks as small as 150 microliters, the equivalent of just three drops. By using the energy from the leak, our product can generate a signal to an IoT device completely autonomously and almost automatically
---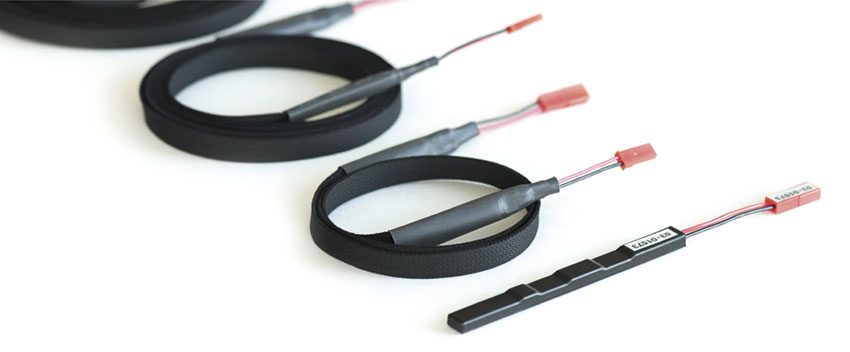 CLEAN-Boost's battery-less water leak sensor
---
We're quite excited about the potential of CLEAN-Boost® to significantly reduce the burden of equipment or infrastructure inspection. As there is no need for wiring or batteries, it comes at a low cost, creates no battery waste, and can be easily installed in existing buildings, facilities and equipment.

We're currently applying this technology as a low maintenance means to detect, identify, and signal the source of water leaks in buildings or other infrastructure projects. The advantage being, that the leak can be detected literally immediately. In fact, this technology is already being used by NTT (Nippon Telegraph and Telephone East Corporation) at their unmanned communication facilities.
---

Unmanned communication facilities
---
We're also exploring future applications for this technology in the healthcare and agricultural fields. CLEAN-Boost® has many ways to utilize very small, and passive, natural energy, not only subtle moisture, but also temperature differences between someone's skin and the air, or electricity-producing bacteria, such as microbes found in soil. As a company we typically deal with semiconductor manufacturing, so in the case of CLEAN-Boost®, we are looking for new partners. There is a great potential to apply this product to a wide range of specialized applications, and we have already received a lot of interest from a variety of companies.
Imagine we come back for your 10th anniversary as ABLIC, and conduct this interview all over again. What would you like to tell us? What are your dreams and goals for ABLIC for the next six years?
The reason I took this position in ABLIC is to demonstrate the virtues of Japanese monozukuri to the world. My father was an engineer, and he participated in the realization of the Automatic Train Control System for the Shinkansen high-speed bullet train. When I was a small child I was invited to go on a trial run. That was so impressive to me, all the equipment and devices really opened my mind. A lot of Japan's previous technological brilliance from the past is deeply rooted in my memory. On a short term outlook, I want to see the revival of Japan as the technical innovator of the world, rooting from the culture of monozukuri, we will push ABLIC forward as a global company, with global employees all working towards the same progressive future, as a group company of MinebeaMitsumi.
An important reminder, ABLIC is an analog semiconductor company, not digital, so this requires a specific type of craftsmanship and a highly detailed design process, but the result is a highly valuable and intelligent product, that cannot be found in the warehouse of other companies. I want more of the world to know this truth, within a short timeline, because the current state of our world demands it, will benefit from it, and will become a safer, smarter and simpler place to live.