Water is an absolute necessity for the survival of all living things and one of the most essential sources of global economic activity. But currently the world is facing a serious water problem due to population growth and economic development. As well as water shortages due to climate change, another major problem faced worldwide is water pollution. In areas where sewerage systems are not widespread, human waste and other wastewater is discharged directly into waterways, contaminating our rivers and oceans.
In Japan, Johkasou is a facility that treats wastewater before discharging it safely and cleanly back into nature. Johkasou products are approved by the government of Japan and are extensively deployed across the country as part of government policy. As a matter of fact, about 10% of sewage in Japan is treated through Johkasou systems, with over 8 million running successfully in Japan.
---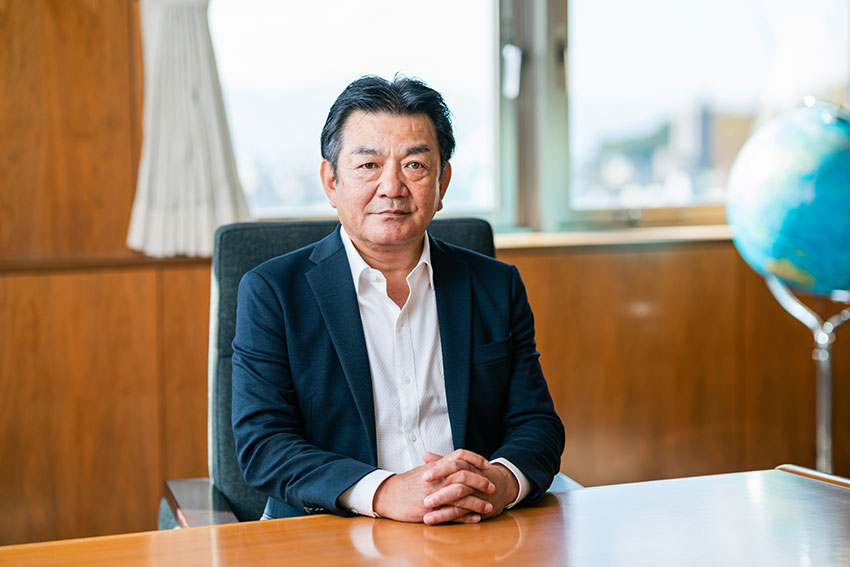 Hiroshi Ogame, President & CEO, Daiki Axis Co., Ltd.
---
"When it comes to wastewater treatment technology, Johkasou is unique to Japan," says Hiroshi Ogame, President of Daiki Axis, one of Japan's leading manufacturers of Johkasou. "However, since it is easy to imitate the technology, there is a fear that this business can be recreated by other companies. At the moment, there are already 11 local companies in Indonesia which have done so, but their products are offered at a much lower price and are of poorer quality. We are confident of the quality of Johkasou that we manufacture using Japanese technology. Quality is definitely our strength in this industry."
With the quality of wastewater inflow to Johkasou usually not constant, regular maintenance is essential to the treatment process. For this reason, as well as manufacturing Johkasou, Daiki Axis also provides maintenance services throughout Japan. And though in the domestic market it is already considered an industry standard in providing maintenance – not to mention a requirement to meet policies of the Japanese government – its services have yet to become the norm in various overseas markets.
"This is something we are continuing to roll out slowly by conducting surveys and expanding our promotion and marketing in that field," says Mr. Ogame. "Johkasou is not known in overseas markets. Therefore, it starts with promoting its many qualities. It is less expensive than public sewerage improvement, and its system is capable of treating wastewater onsite at a regional level. We urge governments to regulate maintenance by law and support the rolling out of this system."
---
Visiting lecturer discussing BDF
---
Since its establishment in 2005, Daiki Axis has ambitiously engaged in the creation of new business ventures, such as undertaking projects to make groundwater potable and residential drinking water projects.
"Thus we have both technologies, a wastewater treatment system and a system that can provide potable water. Looking towards the future, we would like to build this integrated system to contribute to environmental sustainability and to use it as a source of renewable energy," says Mr. Ogame.
A good example overseas of where the company's technologies have already been integrated and implemented into society is sprinkler water in parks in India. "We are actively working to make further expansions overseas as well, with our domestic base of operations providing the footing," says Mr. Ogame. "We aim to protect the world's environment and create a sustainable society and future, with water-related business as our central focus."