Last year our company celebrated its 60th year anniversary. It was also our 20th anniversary since the withdrawal of our capital from Nissan Motor Company, which was a very important milestone for us. Japanese companies regularly try to develop historical booklets to celebrate significant company anniversaries. However, few people read through the booklets. If we decided to develop a booklet for our anniversary, it would have taken a lot of time and effort, and probably not be read. Instead, we decided to develop this illustrated reference booklet. This booklet is specific for Zero. It gives people a greater understanding of our company.
---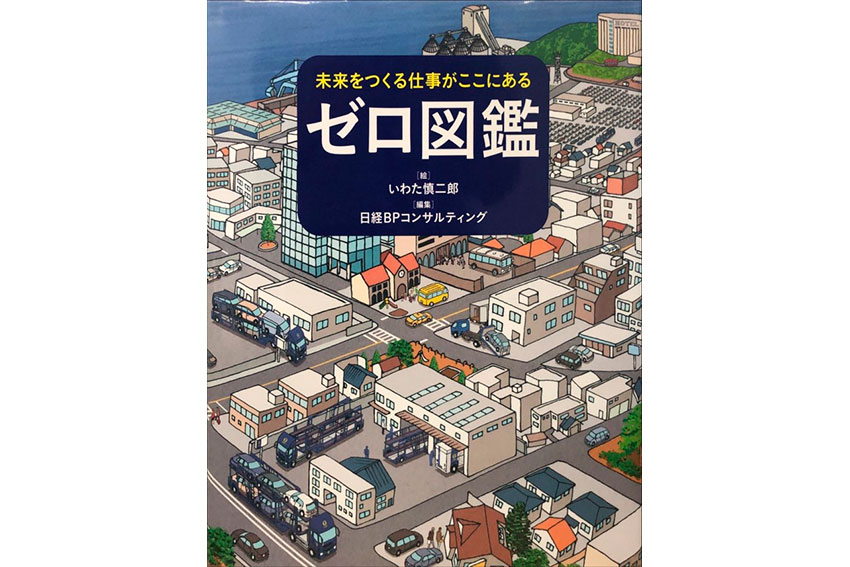 ---
For the last two years, we have been living through the Covid-19 pandemic. This has had a huge impact on human resources with some people working from home, unable to attend offices. Furthermore, when it comes to air freight capacity, many airplanes have been grounded in the past two years. The shipping industry too has been exasperated by Covid changes. We have also seen a rise in oil prices, which has almost tripled the cost of logistics. As a multimodal transporter, can you tell us what impact Covid has had on your business, and what steps have you taken to offset it in the future?
This is one of the messages that I sent to our employees about Covid-19. My point was to encourage all our employees to fight against Covid-19. Logistics itself could not stop. We had to transport the vehicles and complete our deliveries. Our customers were waiting for the delivery of the cars, as well as waiting for maintenance. Therefore, we had to continue to deliver the vehicles. Our employees were very anxious about the coronavirus, so I wanted to encourage them by showing them motivational videos.
Usually on the first week of January, at the start of the new year, I invite almost 200 employees here, and give a speech about the new year. However, our financial year ends in June, so July is the first day of the new fiscal year. At that time, the new budget and new business plan is given to the employees in attendance. Before that presentation, I show this type of video, and thank everybody for their efforts for our business.
Two years ago, in June 2020, we made a record profit, despite suffering from Covid-19. The sale of new cars slowed down. However, the used car business was booming. At that time, many people did not want to use public transportation, and instead wanted to use automobiles to get around. This was a big change. Japan has a fantastic public transport system. However, during Covid-19, our customers wanted to have their own cars. Therefore, business for used cars was booming. We transported almost 3 million cars in one year. Of that amount, almost 50% were used cars. We transported used cars both medium and long distances, from Kyushu island to Tokyo, for example. Companies were unable to transport over such long distances, so many customers requested for us to carry out the long-distance transportation of the vehicles. That was why we recorded a record profit two years ago.
---
---
The last fiscal year which ended in June was a very slow fiscal year compared with two years ago. The main reason for this was that the production of new cars is down, due to microchip shortages and the lockdown in China. The prices of used cars are also getting higher and higher, due to this shortage of new cars. As a result of this, transportation requests slowed down. That is why it was a very tough fiscal year for our transportation business.
Despite this, our sales revenue actually reached a record high. The main reason for this was due to the export of used cars to Malaysia. There was a very high demand. However, the exporting business has a small profit margin. Sales are increasing, but the profit stays the same.
It is quite interesting to hear you mention the Shanghai lockdown. In the automotive industry, China's zero-Covid policy has created a lot of waves, specifically the Shanghai lockdown. We saw for example, that Toyota halted production at its Shanghai plant, which was an emblematic move. This was preceded by two years of exports and industrialists talking about diversifying their supply chain in Asia, by moving away from China and into some ASEAN markets, with Vietnam and Thailand being two of the primary examples. As a company that specializes in transporting cars into the ASEAN region, thanks to your bases in Singapore and Thailand for example, how realistic do you think it is to decouple from China? Do you really think that manufacturing will move to the ASEAN region?
First of all, I will talk about our overseas operations. Our operation in China was originally a four-company joint venture. One of companies was the Chinese national companies, CITIC. The other companies were Sumitomo Corporation and Mitsui OSK. In June of last year, we bought the shares from Mitsui OSK and Sumitomo Corporation, with our shares now amounting to 65% of the overall shares. Now the operations in China are managed by Zero and CITIC. Almost 95% of the transportation is for Nissan China's operations. Therefore, if Nissan China's sales are decreasing, then automatically the sales of that company decrease too.
In the case of Japan, originally this company belonged to Nissan Motor Company. Currently the revenue percentage for Nissan is below 20%. However, in China, 95% is for the Nissan operation. That is one of the risks.
Regarding our operations in Singapore and Thailand, and our alliance with Tan Chong Motor Company, our objective is to penetrate the ASEAN market. Tan Chong Group is the sole distributor of Nissan vehicles in the Singapore market. Tan Chong Group also have production and sales operations in Malaysia, Vietnam and Myanmar. Originally Tan Chong Group and Nissan had a very close relationship. I myself was in charge of the ASEAN market for Nissan. I therefore knew the head of the Tan Chong Group. Also, my former president Mr. Iwashita was very familiar with the Tan Chong Group. That is why there is a strong relationship between Tan Chong Group and Zero.
Tan Chong Group and ourselves decided to TOB and it was a very dramatic final stage. Tan Chong Group's intention was to cap it at 51%. I sent my colleague to the Tokyo Stock Exchange market at 2.45pm in the afternoon, just before it closed at 3.00pm. The result was 50.5%, which was very successful. The aim of that strategic alliance was to penetrate the ASEAN market. The company that we established in Singapore is owned 50-50% by Zero and Tan Chong Group.
Tan Chong group as I mentioned earlier has a strong relationship with Nissan. Nissan originally owned between 5% and 10% of Subaru in the past. After Carlos Ghosn came to Nissan, they sold their shares. Toyota then bought 20% of Subaru. Tan Chong Group is currently the sole distributer for Subaru in the entire ASEAN market. Subaru's only overseas operation is in the United States.
Subaru wanted to penetrate the Chinese market. Subaru wanted to have a plant in China. However, at that time, only two plants in China were controlled by Japanese manufacturers. These two plants were Toyota's. So, if the Chinese government gave the green light for Subaru, they would have had the third plant in China.
The alternative was to open a plant in the ASEAN market. Tan Chong Group then bought some land in Thailand, and constructed a plant for Subaru there. However, as I mentioned, Subaru's overseas operations were solely focused on the US. Therefore, they lacked expertise and knowledge of the new market, and as a result, they now rely fully on the Tan Chong Group. The first two years were up and down for them. From my own experience working for Nissan, I know that small cars and trucks are key models. The last two years have been tough for them. However, with time, they will see better results. Right now, we transport Subaru vehicles in Thailand. We also transport Nissan and Mitsubishi vehicles in Thailand too. Due to Covid-19, we do not have geographic synergy, as companies are acting independently.
You mentioned earlier that you transported 3 million cars, both used and new, last year. Alternative fuels are the focus now, especially in the trucking industry, with hydrogen said to be one of the best. It is clean and it is storable. It is also very light. However, we do not have the infrastructure for hydrogen, especially for heavy goods vehicles (HGVs), such as your trucks. At the same time, Volvo launched a brand-new truck this year, which can go up to 1,000km without needing to refuel. What is your take on these alternative fuels, especially for HGVs? What do you think about hydrogen and the development of the infrastructure for it?
We have two big issues. The first is called Logistics 2024. It is a workstyle reform law, which only allows 960 hours of overtime work per year. That law will be applicable for truck drivers in April 2024. Before Covid-19, our overtime work was almost 1,000 hours per year. Now we have to reduce our overtime work to comply with that law. The other issue relates to total working hours. The government limit on binding (working & rest) hours is 3,516 hours per year. They are currently reviewing this, and 3,300 hours will most likely be the revised limit. It is very tough to match these limitations on binding hours.
When it comes to used car transportation itself, Zero Group has the number one share in the market. If we stopped our transportation, nobody would be able to transport their used cars. We have the responsibility to transport all 80 million used cars nationwide. There are many challenges right now, just one and a half years before April 2024. For example, with regards to two-shift operations, which we call relay operations, the working hours per day amount to 14 hours. If we deliver vehicles from Tokyo to Osaka, it is fine going one way. However, the driver needs to come back to Tokyo. In order to address this, we established a docking point between Tokyo and Osaka, where the driver can change the truck, and carry out a delivery when returning to the area that he drove from.
We also provide an off-time delivery service. In Tokyo, the traffic is very heavy, which affects transportation within day time working hours. Therefore, we provide off-time delivery at night or very early in the morning. We need to have keys for the stores. We unlock the stores and deliver the cars. We then lock the stores again.
There are many challenges right now. One example is regarding the percentage of time truck drivers spend actually transporting the vehicles in one day. Last year, almost 50% of the time was spent driving the truck, with the other 50% of the time being spent on waiting, searching for used cars or completing documents. In the last fiscal year, that percentage was 60%. If this figure reaches 70% or 80%, the income stays the same. The transportation volume is also the same. We have to pay the same salary to drivers. Otherwise, we would have to stop overtime work, and reduce the salary of the drivers. This is one of the problems, as 2024 approaches.
Another problem is regarding EVs. When it comes to EV production, Nissan is ahead of its competitors. The new Nissan Ariya SUV weighs almost two tons. However, European EVs from Audi and BMW for example, weigh more than 2.5 tons. The maximum weight capacity of our carrier cars is 8.5 to 9 tons. Therefore, we can only transport three European EVs. However, we can transport four or five Nissan SUVs.
Charging is also an issue. In the case of Nissan, we have to check the charging percentage. If the battery power is less than certain percentage, we have to charge the vehicles and we are responsible for charging. This takes up a lot of time. Also, different companies such as Toyota are now entering the market, which will further complicate things.
We also need to consider the issue of fires. The cases of Nissan EVs catching fire are incredibly rare. However, there have been more regular cases of EVs catching fire, when it comes to Chinese brands. If we transport EVs over long distances, it can be dangerous when unloading those EVs to the ground. The fires frequently occur during charging time.
What is the solution to this issue?
Right now, there are no solutions. We have to study how to charge and transport EVs, especially when it comes to used EVs. Currently, we have the number one share in EV transportation. In the future, we will have to be the leading company of EV transportation itself.
Japan is famous for its automobile industry, which functions in a keiretsu model, with the big automobile makers at the top, and Tier 1 and Tier 2 suppliers beneath them. Each company is intrinsically linked to the other. Your company has been independent of Nissan for a number of years now, and you spoke extensively on how you want to cater for the EV market. With this market, we are going to see a huge number of new entries, with BYD in China, and NIO being some new brands. And of course, Tesla is far out in front. How are you going to appeal to these new entries into the market and push your business away from its Japanese-based focus?
The market itself does not have enough EV knowledge. When it comes to the issues regarding weight and charging that I mentioned, Nissan's production guide does not care. Production focuses on how to produce or develop new high-quality cars, and the sales side focuses on how to provide good services to the customer. We are in between the manufacturing and the sales. Our business is responsible for the weight and charging issues. They are not the concerns of the people working in sales. They simply want the vehicles to be transported.
I am the chairman of the Japan Automotive Transporters Association as well. Periodically we have meetings with all the transportation companies. Toyota have their own transportation company, and Honda have too. We need all the companies to share information, so we can work on solutions to the problems that the transportation industry is facing.
Right now, the Japanese market is at the first stage of EVs. China and Europe are more advanced. However, Japanese regulations and laws are completely different from China and Europe. The Japanese mindset is also different. If a new rule or law is established in Japan, everybody follows it and does not change. It can be very tough to harmonize or change.
When we talk about transportation in Japan, last year 15% of accidents were caused by elderly drivers. Japan is famous for having a super-aging society, with more than 30% of people over the age of 65. In your industry, a lot of drivers are aging, and there is a need for a younger workforce. What impact are the population changes having on your business, and what kinds of digital technologies and tools are you adopting, not only to improve your transportation service, but also to attract younger people who would like to use such technology?
They would be safety devices and also changes related to carbon neutrality. First of all, carbon neutrality itself takes from three to five years depending on the direction the truck manufacturer is going. This could be either the EV route or the hydrogen route.
We install many safety devices in our trucks. These are not only related to the age of the driver, but also related to the skill of the driver as well. If our drivers want to continue working after they reach 60 years of age, we offer them further employment. However, 65 years is the age limit according to Japanese law. Once our drivers reach 60 years of age, we carry out health checks, skill tests, and paper tests to ensure that they are able to continue working. If there are some issues, we allow them to continue working, but with limited working hours.
When we consider our company Japan Relief and our human resource business, the average age of the drivers is higher than 65. Many of our truck drivers have a second job working for Japan Relief, which allows the drivers to continue to have a job when they are over the age of 65. That is part of our group's synergy.
When we were researching your company, we learned that through your history, you have gone through evolutions. You started in the automobile related business and the transportation of vehicles, including light-weight and commercial vehicles. Through time, you evolved to offer HR related services both in terms of transportation, but also in terms of the dispatching business and Japan Relief which you just spoke about. You then opened a logistics and cargo business in the Kitakyushu region, specifically as a shipping agent at the port as well as a warehousing 3PL. What are some of the synergies that you are able to create between these three business sectors? Does it follow a logical evolution in the business?
First of all, it allows integration for some back office functions. For the consolidation of our operations, there are also many good effects, when it comes to human resources, as well as expenses, for example. It also allows for business alliances. In the Kyushu area, both Nissan and Toyota have plants, and there are many suppliers in the Kitakyushu area. We introduce those suppliers to our warehouse company.
In the future, an interesting business opportunity will be the storage of EV batteries themselves. A very unique warehouse will be required. If we can get that business, we will introduce it to our warehouse company.
We also have a stevedoring company that not only focuses on automobiles, but also coal and biomass chips for electric companies. They bring the cargo from the yard to the ship. We transport the vehicles to the yard, and that company brings the vehicles to the ship. Also. our human resource business's main dispatching customer is the logistics company. These are examples of the synergies that we have created within our group.
---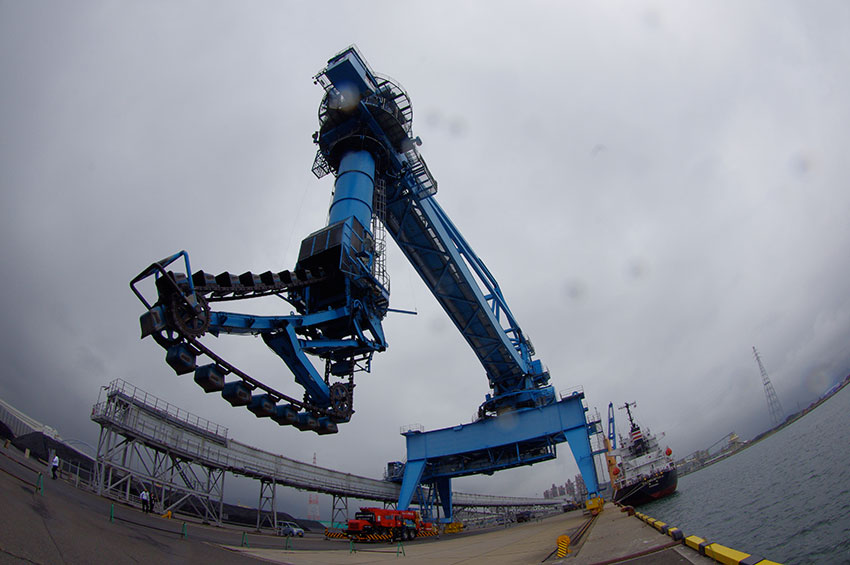 ---
Recently your company made a series of acquisitions. In 2016, you acquired KOEI Transport, which was followed by HIZ Logistics in 2017. Can you quickly explain these recent acquisitions? Why did you decide to bring them into the group? Looking to the future, are you looking for similar M&As or partnerships?
KOEI Transport was focused on the transportation of bikes, Originally, Zero transported bikes in combination with automobiles. Bike loading on to the trucks is quite complicated, especially when fixing customized bikes. It takes quite some time for loading. We wanted to withdraw that complicated business from the automobile transportation business. We acquired KOEI Transport and sent our bike transportation business to them. It is a very good company right now, and the business is doing very well.
In May of this year, we bought a company named Ikeda which is a very unique business. Their customers are construction machine rental companies. They have many trucks as well. The transportation requests are from the construction area back to the rental yard, or to other places. The drivers are not employees. They are independent. It has a similar premise to driving for Uber Eats. The contract is between the company and the individual. Right now, that is a very good business.
Of course, we are continuing to search for other companies, as we look to expand. One area which interests me is related to road assistance.
You mentioned earlier that Europe and China are much further ahead of Japan when it comes to transporting EVs. Would a business alliance between Zero and perhaps a European or a Chinese company help you to acquire such technology?
I do not think so, due to the regulation differences. Our trailers can only transport between 8.5 tons and 9 tons.
---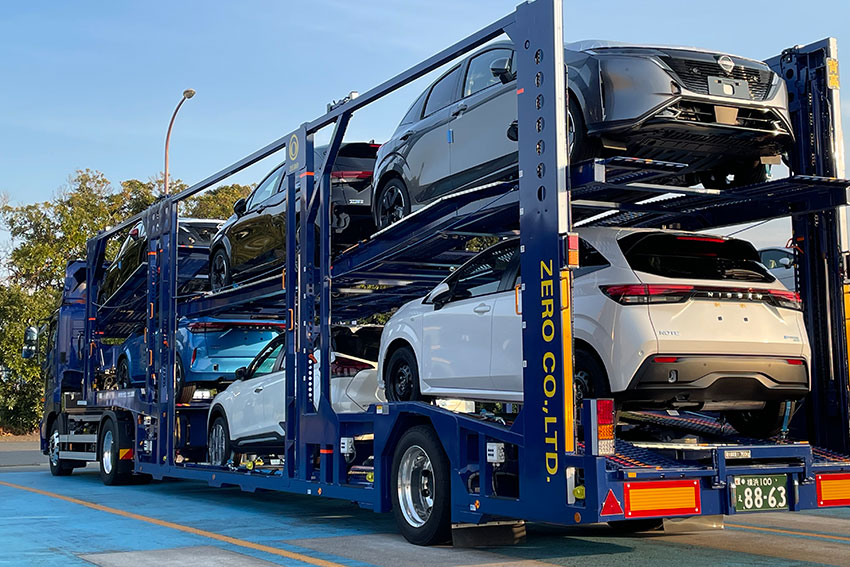 ---
There is only one tyre at the rare of our carriers. On the European and Chinese carriers, the number of tyres is doubled or tripled. If we use that type of carrier car, the toll fee would be more than doubled. The customers' requests are to transport vehicles from one place to another place. To do this, we use highways and ocean freight. That is our responsibility, not the customers. The customers cannot pay the fees for double or triple the tyres. Therefore, the big trucks in Europe and China are different to Japanese trucks.
With that being said, one thing that we can study from Europe and China are the heads of the tractor, both EV and hydrogen.
Which fuel source or alternative energy source do you think will win out ultimately for Japan?
I think it will probably be hydrogen.
Recently I read a fascinating article on Bloomberg explaining that the used car market in the US was in a massive bubble. During the Covid pandemic, the Americans printed a lot of money and gave out relief cheques. One of the things that people did with these relief cheques was to get a loan from a bank and use it as collateral to get a loan on a car. As such, a lot of new cars were sold in the US market. After some time, the economic situation slowed down and people realized that they could not pay their loans on the cars. They started releasing these used cars. In the meantime, the companies in the US that sell used cars, release all the cars that are seized by banks. According to that article, they gave the fake appearance that there was more demand than supply, when in reality, there are actually thousands of cars in the parking lots. That gave the Bloomberg journalist the impression that the US used car market was in a massive bubble, and that the price of cars would suddenly collapse. Do you share that assessment with him? Do you have any intel on this?
Currently Nissan and Mitsubishi are seeing a huge profit coming from the United States. What you described is the reason why. They are very popular brands in the US. In my case, I was in charge of the pricing of new cars. We did performance evaluations as well as design evaluations. The most preferred batch was a Toyota batch, and the second was a Nissan batch. There was a price difference. For the leasing business, it is important to know how much the vehicles in each batch devalue after three, five and seven years.. Right now, there are very small stocks of new cars. Therefore, the current situation is good for Nissan, and they are making a profit in the US. The depreciation of the Yen means that these profits are huge right now. Used car prices are higher than new cars in the US, which is a ridiculous situation.
The situation is similar in Japan, when it comes to specific models, such as the Toyota Land Cruiser. In Japan, production will increase in September. The period from October to December will probably be a good period for Japanese production. This will see the price of Japanese used cars decreasing.
I would like to delve deeper into digital tools. You spoke earlier how you used your carriers for bikes, instead of cars. You also have a cargo operation as well. Are you looking to adopt digital tools that could help you to optimize your transportation network and further leverage on your capabilities that you already have in your assets?
I strongly hope to use DX. However, the Japanese transportation business is near the bottom when it comes to adopting DX. Phone calls and faxes are still widely used, which is not very efficient. We have to change. Our goals are the automatic taking of orders and automatic allocation. However, I am not sure how soon we can make these goals a reality. I do believe that vehicle transportation is fine, as it follows production schedules and delivery schedules.
However, at the USS Tokyo auction, there are between 20,000 and 30,000 vehicles in one place. It takes our driver about three hours when he goes to the site. First, the driver needs to look for the vehicles for transportation, and the vehicles must then be brought to the truck. The driver must move the vehicles himself. This takes some time, as the driver must bring six vehicles. This is one of the reasons why drivers work long overtime hours. Right now, we hire people to help with moving the vehicles at the site. However, this costs us, and we will have to charge the customers for this in the future.
Imagine that we come back to have an interview with you again on the very last day of your presidency. Is there an objective or ambition that you would like to have achieved during your presidency?
As I mentioned earlier, the company's name changed 20 years ago. I joined this company in 2006. My former president gave me two goals. The first was to reach the sales target of JPY 100 billion, which I achieved. The second was related to the Tokyo Stock Exchange. Currently we are in section standard of the Tokyo Stock Exchange(Formerly the Second Section). It was our goal to go to section prime(Formerly First Section).
Right now, our sales are achieved. However, the Tokyo Stock Exchange changed their classification last year. Regarding Tan Chong, it has almost 51%, while SBS has 21%, which is a total of 72%. In section prime,the minimum ratio of tradable share 35%.
Of the two goals that I had for this company, the first one has already been achieved and our sales are doing well right now. However, with the other, it is very difficult to achieve. My objectives for the future are to get a single handicap at golf, and to be a great grandfather for my grandchildren. They are my dreams.