The past few years have seen some major disruptions in global and local logistics, such as the war in Ukraine and China's zero-covid policy. Can you tell us what you believe can be done to prevent these kinds of disruptions from happening again, and how has SBS Holdings been mitigating the impact of these events?
Actually, our business is mainly in the domestic market and we're doing business in the 3PL (3rd Party Logistics) network. Unlike the major companies, we are focusing on forwarding businesses, mainly in the domestic market. There is nothing we can do to prevent those types of disruption because we don't have the ships or the airplanes.
Our aim is to expand our 3PL network domestically, and of course, our customers are major companies like Toshiba who are struggling to procure the required ships and airplanes. Unfortunately, we cannot solve this issue on our own. That's a task for the shipping companies or airlines.
Many other Japanese manufacturers are shifting their production base from China and moving to Thailand, for example. We've been overly dependent on China, but now companies are diversifying their production bases.
Also, shipping companies couldn't unload their cargoes and were stuck at American ports so prices were going up. Nippon Yusen enjoyed their best ever profits because of that, but our company cannot change supply chain issues because those must be solved by shipping companies together with manufacturers. They need to redesign the supply chain network.
85.5% of U.S. companies with manufacturing in China reported significant delays this year. The global supply chain's overreliance on China you've mentioned is considered by many of our interviewees as representing a great opportunity for Japanese logistics companies to gain business. Do you agree with that sentiment and if not, how do you believe Japan's role in logistics will evolve in future?
The big challenge for Japanese logistics companies is that they just deal with Japanese companies, so when Japanese manufacturers go overseas to establish themselves, Japanese logistics companies also go along with them to provide services there.
Unlike major overseas forwarding companies like DHL who deal with customers worldwide, we just provide services for Japanese companies. Major companies like DHL and Deutsche Post have mega sites and huge economies of scale, so Japanese companies do not compete with overseas competitors.
For the time being, I don't expect Japanese logistics companies to grow further or catch up with overseas competitors. Actually, we try to acquire overseas companies through M&A's so that we can expand our overseas networks and enlarge our share of the overseas pie.
We've mainly focused on Japanese M&A's so far. We've tried to do it overseas, but I failed in India so that's why now I'm focused on domestic M&A's for the time being, but eventually , we will have to go overseas to do M&A's as well.
The Japanese population has the oldest average life expectancy in the world of 85 years. More than 1/3 of the population is over 65, which means a reduced labor force and less demand for products in general. How is your company facing these challenges, and what are the opportunities that this unique demographic situation has created?
There are around 66,000 logistics companies in Japan, including the major ones, but many mid-sized companies don't have successors. Major Japanese manufacturers have their own logistics subsidiaries but they cannot invest in them, so those logistics subsidiaries are suffering financially.
The SBS group was listed on the Stock Exchange 18 years ago and at the time, we acquired Yukijirushi Butsuryu (currently SBS Flec) as our first M&A. We have continued to acquire the subsidiaries of major companies since then, such as Tokyu Logistic (currently SBS Logicom), RICOH LOGISTICS SYSTEM (currently SBS RICOH LOGISTICS SYSTEM) and Toshiba Logistics (currently SBS Toshiba Logistics). Actually, for Japanese logistics companies, the pie was shrinking but if we could buy the logistics subsidiaries of major companies, we could provide our service to other major companies and achieve a bigger share of the market even as if it was shrinking. That's why we continuously conducted M&A's to grow our business. And although the population is declining, in this business we can replace human resources with robotics.
At the end of last year you acquired Furukawa Logistics (currently SBS Furukawa Logistics) as part of this M&A strategy. Can you tell us more about your motivation for doing so, and what role they now play in your network of domestic logistics firms?
I'll tell you the background behind this. Furukawa Logistics was a subsidiary of Furukawa Electronics - and many companies participated in the bidding for this firm. At that time, I asked the question to the president of Furukawa Electronics, "Why are you selling your logistics division?", and he answered that it was very difficult to grow that business whilst only dealing with Furukawa group companies.
I asked him whether it would be just the amount bid that would determine the successful bidder, and he said, "No, it will be the company that can create the biggest synergies by acquiring it". So I just submitted the lowest price among all the bidders, but I promised to make the employees of the company happy and grow the business. Then, the president chose our company as the successful bidder. This approach was also applied to other M&A's like RICOH LOGISTICS SYSTEM and Toshiba Logistics. The price was not the deciding factor. It was the promise of future growth.
Can you elaborate for us some of the unique synergies within your group that you're able to create which make you an attractive option for your clients?
We have executed a lot of M&A's in line with our main business, which is the tracking and warehousing business. After acquiring a company, I visit all their offices and warehouses to check the utilization rate of the trucks and facilities.
Maybe the stacking of cargo can be improved, so we just give directions on how to be more efficient. For example, if a warehouse has only half of its space utilized, we need to improve that to increase the efficiency and utilization rate. After acquiring a business, it still remains the same in terms of the workforce and their desire for Kaizen – or continuous improvement – but whereas before the takeover they may have suffered from underinvestment, after the takeover they can enjoy more growth through the expansion of warehouses, for example, as well as through pay rises and bonuses, and this makes employees happy.
In 2022 you announced a full-scale entry into the e-commerce home delivery market here in Japan in collaboration with AEON. Can you tell us what your motivation was in entering the e-commerce market, and what are your expectations for this joint venture?
Japanese e-commerce is growing but its size is still limited because the total retail market size is 150 trillion yen, but e-commerce accounts for just 8% of it, compared to 18 or 20% in the US. I think AEON is focusing on frozen food deliveries and that will be growing, but for the moment, opportunity is still limited.
Amazon, on the other hand, is focusing on the delivery of miscellaneous products and mainly dry products. I'm looking at both food- and non-food deliveries, and I want to grow our e-commerce business to 100 billion yen in sales.
Currently there are different players like Rakuten, Yahoo and Amazon, but many logistic companies want to leave those platforms because their customer data only goes to those big companies, so they want to do business on their own and they are subsequently willing to do partnerships with other companies. Shopify wants to have partnerships in Japan as well.
We want to create big warehouses dedicated to those e-commerce systems, and create a system so our e-commerce business will grow to 100 billion yen in sales. The reason we have a partnership with AEON is that we want to accumulate know-how in e-commerce, especially with food delivery. I want our companies to learn a lot from each other, and we also want to look at the whole e-commerce market. Whether this business with them will be successful or not, we want to provide the best service possible.
One strategy that's been widely touted as a means of improving efficiency has been digital transformation (DX). Can you please give us an overview of your initiatives for DX and, more generally, how you believe DX is going to change the logistics sector in Japan?
We have social challenges such as the declining population and the difficulty of recruiting workers. Using robots is one solution, if they can do the work required. Through multiple M&A's, we have acquired a lot of IT talent, for example, RICOH LOGISTICS SYSTEM and Toshiba Logistics had their own IT departments and currently there is a team of 50 people in charge of robot operation and control.
The automation of our company is a part of our e-commerce strategy and we've established an R&D section at our headquarters to focus on robotics. We also have plans to establish a warehouse in Noda city, Chiba Prefecture in 2024, which is 40,000 tsubo in size and we are proceeding with the automation of our operations there.
We have an adventurous spirit, so we'd like to accelerate the implementation of DX and automation, which are key to our business strategy, so we can then invest in people in other roles as well.
---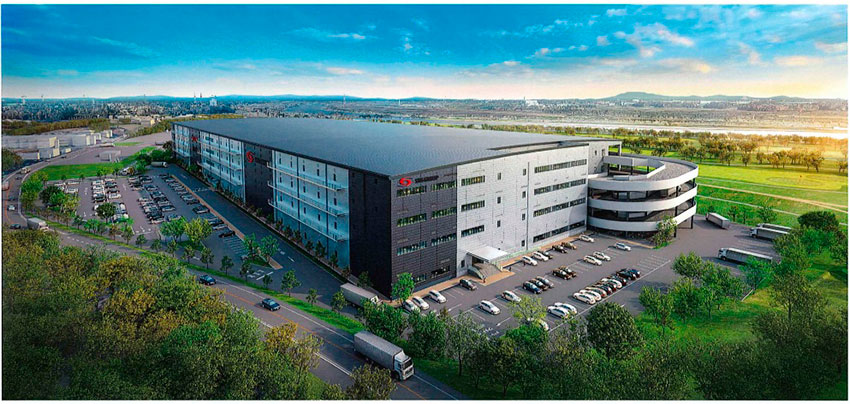 ---
One particular threat to conventional logistics companies is the appearance of startup tech companies that are able, through digital technologies, to acquire a share of the pie from very large logistics groups. How real do you think the challenge from these new entrants is to a company like SBS Holdings?
We are investing in a lot of ventures and startup companies - including robotics companies - to help their IPO's, and we like to grow together with them through those investments.
Actually, last mile delivery is dominated by a few major players like Sagawa and Yamato, and we want to become another big player in that business. We try to use the Yomiuri Shimbun newspaper's distribution network to perform last mile delivery.
MonotaRO's B2B business uses Sagawa and Yamato for last mile delivery, but because of a price hike they are trying to partner with us. I think only mega ventures can offer last mile delivery services and we want to be a major player in that arena.
---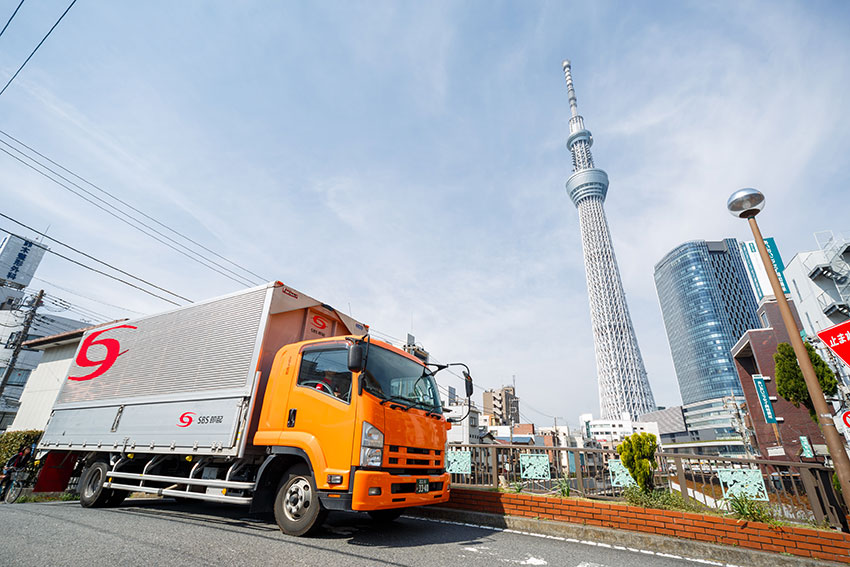 ---
Are there any particular markets or regions that you consider key as part of your international business?
Looking at the past, we actually tried to acquire a company in India but it failed and incurred a loss of 11.9 billion yen because it was so hard to do business there due to the difference in business practices, but we won't give up.
Maybe in the future we will enter that market but for the time being maybe we need to look at Asia or the US. The US is a particularly good opportunity but one challenge for us is that the EBITDA (Earnings Before Interest, Taxes, Depreciation and Amortization) multiplier is very high overseas. In Japan it's about six to seven times but overseas it's around 13 to 15 times.
It means that the competition is very fierce so if we acquire a business in the United States, we may end up with large losses if we fail. There is a possibility that we'll only acquire a 49% share of a business in order to avoid becoming the majority shareholder. I still think we have a chance to do an M&A in the US.
Let's say we come back to interview you again on the last day of your presidency. What would you like to tell us about your goals and dreams for the company by that time, and what would you like to have achieved by then?
When I started this business after quitting my previous job – if we take the analogy of animals – I was like an ant and the major players in the industry were the elephants. I continued doing business and kept dreaming that an ant could knock down the elephants and become a major player.
It was the same for Amazon, which Jeff Bezos started from his basement. Even a small company can eventually be number one in the domestic market and also in the world, so I want to keep dreaming and I want to become number one in the world. If I continue having the same dreams and putting in the effort, maybe I can become number one not only in Japan but in the world as well.