The last construction boom in Japan occurred more than 50 years ago, prior to the 1964 Tokyo Olympic Games. Since then, due to the demographic shift, there has been an increased need for maintenance and upkeep, but less need for newer construction projects. What is your take on the current state of the Japanese construction sector?
If we go back 40 years, there were less than 10 major construction companies around the globe. At least 5 of those companies that were in the top 10 rankings originated from Japan. It is hard to believe that nothing has really happened over the past 40 years, and as I am sure you understand, Japanese firms simply need to go overseas, but it is hard right now. We have such a small market here in Japan and an even smaller amount of people that control this market. There are roughly 120 million people living in Japan right now and that number is shrinking yearly. There is a shortage of labor and a shortage of finances, and this situation is especially true for the construction business. It has become problematic to go and penetrate the global market.
Civil engineering might be a rare case where we find success stories of Japanese firms making their way to foreign markets. Construction, in the pure essence of the industry, continues to preserve its presence in the domestic market. They rarely go overseas markets and often do not even aim to either. This is a problem for most construction-related companies here in Japan. There is a question of how to step up and upgrade themselves. It is clear right now that purely preserving their position in Japan is not going to end well and they need to escalate their businesses and find new solutions to these clear and present problems.
The key here is to be more mechanized and more autonomous. Technology needs to be stepping in and pushing forward the excellent features of Japanese machinery. The secret behind Japanese technology is the ability of the craftsmen. This is the key element, uniqueness, and quite honestly, the spirit of Japanese construction. Being precise and dedicated is the unique element that humans bring to the table and I think it is one of Japan's greatest assets when it comes to construction. Technologies can be backed up with new techniques, but the essence of the craftsmen can only be accumulated by working onsite. This cannot be easily replicated by AI whatsoever. It is like sports where parents have been champions but surprisingly their children somehow have not inherited the same level of play. When we talk about technology in any industry, IT can be a tool that backs up any industry out there.
The Japanese population is expected to fall to below 100 million by 2050. We are also seeing a trend of urbanization, and as a result, elderly people are selling their homes in rural areas in favour of urban centres. One reason this is taking place is convenience in old age, as they are closer to hospitals and medical facilities. As a realtor and a developer of residential builds, how do you believe Japan's demographic situation will impact housing developments?
No, we do not feel any impact from the social problems of Japan. Many other builders in Japan are general contractors which means that the work they do is overseeing the site rather than being the actual craftspeople that make things. We usually employ craftsmen as permanent staff. In order to mitigate these problems, you have to come up with solutions like we have done. It is people that actually implement the work by themselves and act on behalf of the general contractors. Other companies only see one side of the fence and are either doing construction themselves or they are employing construction workers under contract work from affiliate companies.
As you might be aware, there are a huge number of construction companies here in Japan, in fact, I think it might be well over 50,000 small companies at this point, and that is alongside the general contractor companies too. The market is already mature and there are so many options for construction companies out there. That is why you have to have an advantage on your side so you can sustain projects and actually implement them.
The probable outcome in the future will be the optimization of the construction sector in Japan, and what I mean by that is that the number of construction companies domestically will be consolidated. Of course, another point comes from dedication to working hard, and if you are implementing a project, you must do your best to ensure that the project is completed to the highest standard possible. Companies that can achieve this survive, those that cannot, will not - that is just the nature of competitiveness. The ultimate goal here is to reach equilibrium, a good balance between desired quality and the proposed price.
We definitely see a tendency to shift away from scrap-and-build towards renovation and I think that is because demand is coming up from that area rather than demand for new housing and construction projects. You have to also understand that houses are built to last a long time; we estimate 80-100 years for a life cycle. Companies that cannot sustain their businesses and go into these areas will end up bankrupt. It comes down to providing the customers with what they want and needs at the end of the day. The other companies that are suffering right now are the companies that do not have enough human capital. You really need people who are good at implementing your projects and without that business is hard to maintain.
Materials such as concrete can be worked with thanks to the help of some technology but woodwork is a more conventional type of job. Carpenters are required, and those needed are ones with experience in their craft. The Japanese construction sector can be more or less described as an industry that deals with wood, and historically that goes back many decades if not centuries. Japanese people have been accumulating knowledge, know-how, and technologies for dealing with this material over generations, however, we are seeing that prefabricated concrete is now flourishing, and big companies are taking advantage of that. Despite this, wood will never go away and be erased from the construction sector, and in fact, many houses still give preference to being built with wood. Inevitably there will be a need for treating wood.
---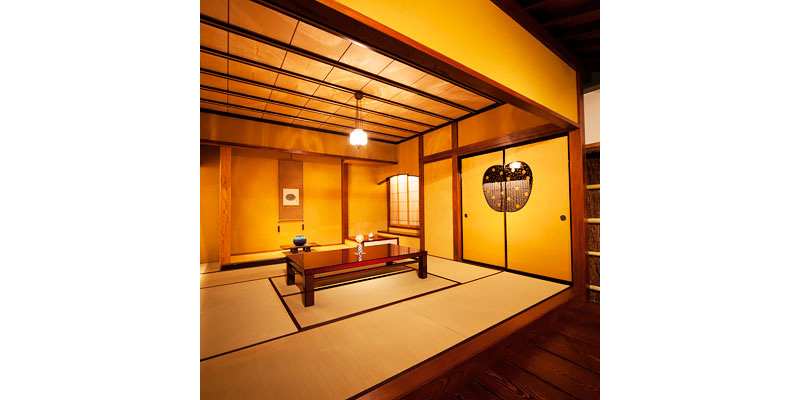 ---
Prefabricated construction using concrete and iron can be done domestically here in Japan, but they cannot penetrate other markets with this technology. There are other solutions in local markets and local companies can provide similar construction. Only HEISEI Corporation can do authentic and large-scale woodwork. This promotion of Japanese expertise in wood, concrete, and iron can only be found in our company. We can take this to the world and demonstrate high-end Japanese quality to a global audience.
Do you have any specific markets that you believe would be the most receptive to the Japanese style of architecture?
Let me pose a question: imagine an American who came to Japan to look at the architecture and decide the best place to live based on the aesthetic. Would they pick the Tokyo style, Kyoto style, Okinawa style, or another style? Most would answer Tokyo to live in and Kyoto to visit. If we are talking about a building perspective, however, the clear answer is Kyoto. We are capable of introducing that Kyoto style to areas like Europe and North America. That style of living in wooden-based constructions in itself has created the Japanese miracle of the construction sector. We can introduce it and pitch it to some foreign countries and deliver the magic of the Japanese way of life. Washoku is important to consider in this sense because we are trying to represent Japan as a country, not only from a construction point of view but delivering the magic of the entire Japanese lifestyle. Many people love Japan and spending time here, but there are also those that would like to have that style of living and building on a permanent basis in their home countries.
The phenomenon of washoku has been brought to many countries, but it is not in the same state that it can be found in Japan. The originality gets lost halfway and then you end up with things like the California roll. You might see a sign board that says, "Japanese Restaurant," but once you go in there, the atmosphere might not be right and the ingredients do not resemble those found in Japan. This is the opposite of our business. We want to represent Japan with Japanese techniques, materials, and services and preserve those elements as genuinely as possible. Basically, if you can package this up as a product, you can introduce it to any country. Even countries that do not have forestry and access to wooden materials are applicable. An example of this might be in Dubai. Australia, Europe, and America all have plenty of wood and forestry so they would be fine.
Are you looking for partners in overseas markets that could help your business grow?
There is no need because we are unique in the fact that we are introducing products and services that cannot be introduced by other companies or partners. The real problem is copycat and counterfeit products, however, even if they do manage to copy what we are doing, they will not be able to maintain the same level of quality or expertise. For this reason, we would be going to do everything by ourselves whenever we try to introduce our products overseas. Basically, we are acting as a proposal company to meet up with any kind of sophisticated demands from the customer. Mass production is out of our scope, but rather when you talk about our products you are talking about high-end, bespoke, and sophisticated ones. Essentially, we are top-notch luxury housing manufacturing for the highest of demands.
---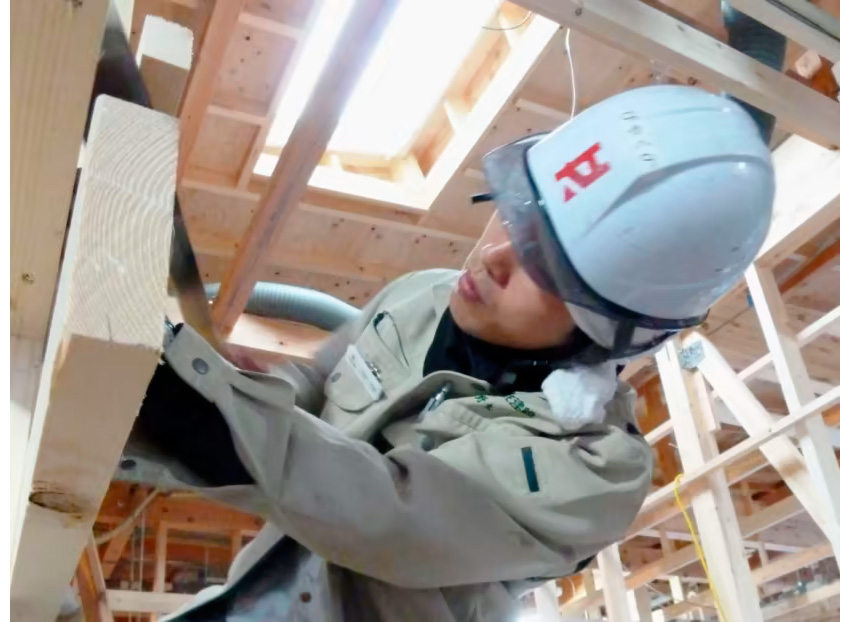 ---
Wood is a living material and humidity is an element that needs to be controlled. Any deviations might result in cracking and with the kinds of products we produce quality matters. No affiliate or intermediate company could be trusted with the complex treatment of wood material, only we can do it.
You have an alliance with West Wing in the United States, a comprehensive real estate development and consulting company. Can you tell us a little bit more about this relationship you have with them?
America as a market is complex and extremely difficult to penetrate. By partnering with West Wing, we were able to obtain some carpenters; local talented carpenters. The problem is that it is hard to bring expats from Japan to the US to implement projects because of the government's restrictions on labor. With a tourist visa, you can live in the country for 90 days but obviously, you cannot work on that. It is exceedingly difficult to implement a full-scale project and in America, wealthy people are still not at the level where they will construct a full house in the Japanese style. There is no need to dispatch a huge amount of people from Japan to conduct small, single-room projects. Local companies like West Wing in this case would be needed to dispatch local workers to take on these kinds of projects. Our site workers are multi-skilled people with top-notch expertise. We need to export staff so West Wing can help us to bring in skilled Japanese carpenters into the US to conduct these high-end projects.
We also produce our own furniture. We have produced furniture for Japanese restaurants and housing made in the Japanese style. We used to avoid these kinds of projects because they are hard to implement, but finally, we tried them and companies around us started to take notice. It created a good market response and more companies were interested in similar activities.
Usually when we find Japanese washoku restaurants in other countries, the buildings themselves do not actually resemble the Japanese style and many of them in fact can be dull. We understand that they try their best and they do try to include trinkets or Japanese symbols but honestly, the whole package does not resemble the genuine article. We have to aim for higher goals and talk to the kinds of people that would like to spend money on themselves and design good, luxury Japanese houses. It is a long and hard process, but we would really like to reach that goal.
Do you believe that service lacks overseas and people are not even aware of companies like yours?
Something has to be done from the point of view of introducing people who come to Japan as tourists to how great the Japanese lifestyle can be. They find themselves in authentic Japanese restaurants and buildings and then bring that knowledge back to their home countries. Word of mouth spreads and we want to catch that wave by introducing our construction services. Times are changing and the wide use of smartphones means that you do not need to be physically present to experience the beauty and majesty of Japan. You can access all of that with just your phone and be inspired by the Japanese lifestyle.
You are supporting local doctors in Shizuoka, Kanagawa, and Tokyo. HEISEI supports all of the processes necessary for opening a clinic. From securing suitable land to architectural design and even after-sales maintenance. Can you tell us a little bit more about what motivated you to start this initiative?
Doctors came up during some marketing activities because at first, we were targeting wealthy people that would like to use our products and services. Doctors who work in private hospitals are now wealthy people who can afford to use our construction services. We went to the clinics and the doctors with a business approach to this audience. We were able to start building residential mansions for these doctors. The B2B field is sophisticated and usually only the giant general contractors control these areas. Those corporate projects such as clinics are competitive and with the types that require bidding for the contracts, the general contractors almost always win. We are targeting a slightly different stage for the individual yet corporate sector.
Those doctors and corporate clients usually use their accumulated wealth to build something good for themselves. They have access to the amount of funds needed to live in good conditions. For that reason, we are targeting that audience; the individual residential sector as well as wealthy people who may be running their own corporate buildings. There is no competition and we are the only ones who can do everything for these people. I feel that our added value can only be understood by a private individual and not by a company.
What is your favourite project that you have worked on?
There are some buildings in Shizuoka prefecture that are over 150 years old that we recently renovated. They were old housing not far from our headquarters here. You can actually see some of the projects in our newsletter. We publish it mainly for our customers
Imagine that we come back in five years' time and have this interview all over again: what goals would you like to have achieved by then?
The initial goals of the company are still not complete and there is still so much for us to achieve. The initial goal was set to penetrate markets overseas and while we have reached the US market to some extent we have not penetrated. Even Kyoto is a location we have not really penetrated so it is problematic. If we fast-forward to our 40th anniversary in 2029, we could possibly reach these goals and I would be happy about that. To be frank, I will probably be retired by then and I will look to take on a chairman role in the company; stepping aside to allow someone else the CEO role.
It is a hard and tough market out there, especially with the shrinkage of the population and it is becoming much more difficult to recruit annually. The segment we fill is a difficult one to navigate and quite the task to appeal to wealthy people living outside of major cities. A lot of things still need to be done both domestically and overseas. To sell things you need branding, and the top brands attract top prices. We have to do the same with construction, and obviously, that is not going to be an easy task. It is not like buying a bag or a briefcase, it is buying a house or furniture. It needs to have that aesthetic and represent the magic of Japanese living.
---
Interview conducted by Karune Walker & Paul Mannion