In this post we want to offer a list of video games that caused more furor and profits at their launch. We consider best games those which have strongly influenced generations.
The video game market is one of the sectors that moves the most money per year. According Newzoo, a global market intelligence firm specialized in games, the video game market  will reach  90 billion dollars worldwide this year.
That has not always been a race for innovation. For years there was no need of virtual reality graphics infarction.
As President of Square Enix told to The Worldfolio: 
In the gaming world innovation is not simply combining a bunch of new technology, but is about offering new gaming experiences.
Did you know that GTA V moved more money in its release than Harry Potter's movies? So it is not unusual to see some gamer fever  occasionally. Who doesn't know someone who has hunted a couple of pokemons? Who doesn't have a little brother or nephew who has spent hours building a Minecraft world?
In this post we want to offer a list of video games that caused more furor, and profits at their launch. We consider  best games those which have strongly influenced generations. Out of courtesy to the audience we do not include Pokemon Go here.
Mario Bros Saga
(Nintendo, 1983)

Super Mario Bros. popularized the genre of platform video games, resulting in several games based on this premise. Super Mario Bros. has sold approximately 40 million games worldwide (6.81 million in Japan, 29.52 million in the United States and 3.91 in the rest of the planet). The Guinness World Records estimated that, along with Tetris and Pokémon (all versions), is the best-selling game in history.
But not only that, but Mario is almost a national symbol in Japan. The legend of MArio has become so large in Japanese culture that even the Japanese Prime Minister, Shinzo Abe,  dressed up as Mario Bros for the presentation of Tokyo2020 Simply great Mr. Abe!
Final Fantasy VII
(PlayStation, 1997)
Ok, we know that the first Final Fantasy was released on the NES in 1987. But one thing is Final Fantasy and other Final Fanstasy VII . This game was, is and will be a milestone in the history of videogames. It had a budget of $145 million dollars.
It was the first Final Fantasy released for the PlayStation and the firstlaunched  in the European market. The seventh installment of the series was pioneered in the introduction of animated sequences, as well as the use of 3D graphics.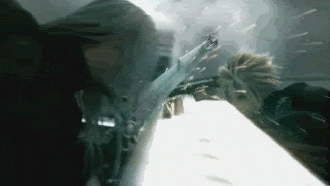 Graphically, Final Fantasy VII squeezing the full potential of PlayStation, the introduction of 3D in the saga was a big step, but sometimes this three-dimensionality was partial, for example on battles with prerendered backgrounds.
You can't forget Cloud Strife, the game's protagonist, and his antagonist Sephiroth.
Some gamers say it is the most iconic title in 90 '. And then there are the 10 million copies sold worldwide.
Final Fantaasy VI will be released in November. Can you imagine the potential of this saga with the new PlaysStation Virtual Reality Headset?
In an interview with The Worldfolio Yosuke Matsuda, President & Representative Director of Square Enix Holdings Co., Ltd., developer of the saga said:
In a way, it has Become a tradition for the development teams working in new titles to try to Exceed the previous one and work on the project as if this is going to be the best Final Fantasy game.
Sonic
(Sega, 1991)
The blue Hedgehog  was born to compete with Mario. Sonic the Hedgehog or Sonic is the primary franchise from Sega. The first game in the franchise was released on June 23, 1991. Since then its release in 1991, Sonic has become one of the world's best-known video game characters, with his series having sold over 80 millions of copies by 2011, and 150 million by 2014.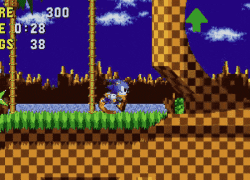 The Fever and love for this character is still alive. Sega Sammy knows it and so plans to launch Sonic the Hedgehog movie in 2018. In Hajime Satomi words, President and CEO of the Sega Sammy Holdings Inc:
Sega Sammy Group is Currently planning With Sony Pictures to create a live-action and animation hybrid" Sonic the Hedgehog "movie scheduled for release in 2018. Like With This CG animation production, we would like to expand our business into other areas beyond entertainment Currently what we are Involved.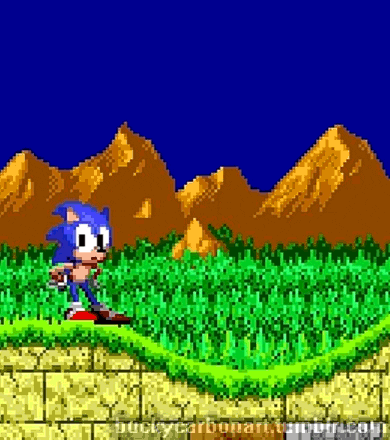 Grand Theft Auto (GTA)
(BMG Interactive 1997)
The first Grand Theft Auto is the best selling PlayStation game with 11 million copies sold worldwide
In GTA we could get behind the wheel of 170 cars, and enjoy the 11 circuits in the game. Of course, to play with all vehicles we had to overcome different tests, as not all were available from the start.
However there is an episode that has enjoyed special reception, Grand Theft Auto V (Rockstar). RockStar didn't disappoint the expectations of the new game and therefore the company spent a total of 100 million dollars  on developing the game.The game raised more than $1350 million profits.
Tomb Raider
(Eidos Interactive 1,996)
Lara Croft, one of the first video game heroines and a symbol of sensuality and eroticism, accompanied by incredible adventures that turned into an explosive mixture.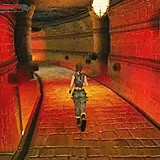 The second installment of the Tomb Raider series was released on PlayStation in November 1997. Developed by Core Design and published by Eidos Interactive, was a huge commercial success selling over 8 million copies worldwide. Tomb Raider II, also known as Tomb Raider: The Dagger of Xian, told the adventures of Lara Croft while searching the Dagger of Xian, a search that will take at numerous locations throughout the world, like Venice or China.
Doom
(Warner, 1993)
Doom is the game of games. If you have not played Doom you don't know anything about gaming. Doom may not has raised profits as much as others, but it was the first first-person shooter game. The father of Call of Duty, Half-Life and Destiny (most expensive video game the of history, had 500 million dollars for its development.)
Too much can be said about this game so we prefer you to watch with your own eyes.
Do you think these might be the best video games ever? What do you think? Do you agree? Do you missed any in particular?